We've just returned from 2 straight weeks of travel, 8 airplanes, 3 different hotels, a brand new passport stamp and I'm happy to share we are all still speaking. 😂Seriously though, nothing puts a family to the test like traveling together. When Asher is at home in his space, he is really good about staying on schedule. However, once we check into a hotel and he sees he is staying in the same room as mommy and daddy, things get really challenging! If Asher had his way, we'd stay up playing all night! His current favorite game consists of jumping on my back and playing horsey. Luckily I discovered Little Ones Baby & Toddler Sleep Programs, which was so helpful during our extensive cross-country and island adventure. Keep reading to learn why I'm such a fan!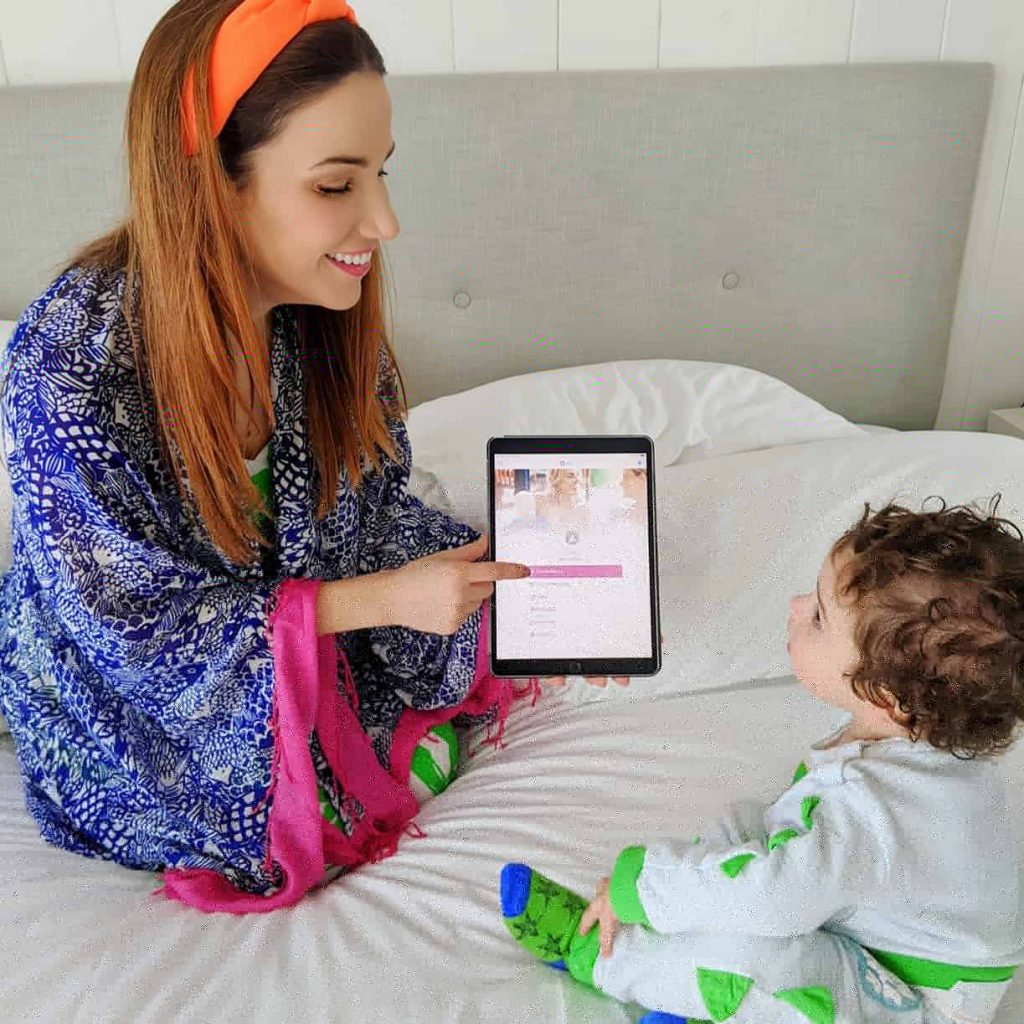 What is Little Ones Sleep Program?
Little Ones help families sleep with their comprehensive online Sleep Programs. I'm a big believer in their holistic approach and gentle methods for better sleep and easier settling. Don't worry, they're not the old "cry it out" sleep training methods. As Little Ones shares, science has come a long way and as the saying goes "know better, do better".
They have detailed Sleeping and Feeding Schedules, which change constantly as your baby grows and develops. So you can use Little Ones from newborn to toddler. Trust me, new mamas, right when you think you've gotten the hang of things your baby will throw you a curveball with perhaps teething or sleep regression. I've been following the suggested awake, nap and daytime routine schedule, which lead to better nights and really helped us enjoy our family vacation. Cranky babies while traveling are no fun. Little Ones greatly helped us stay on schedule and have fun even during all the different time zones!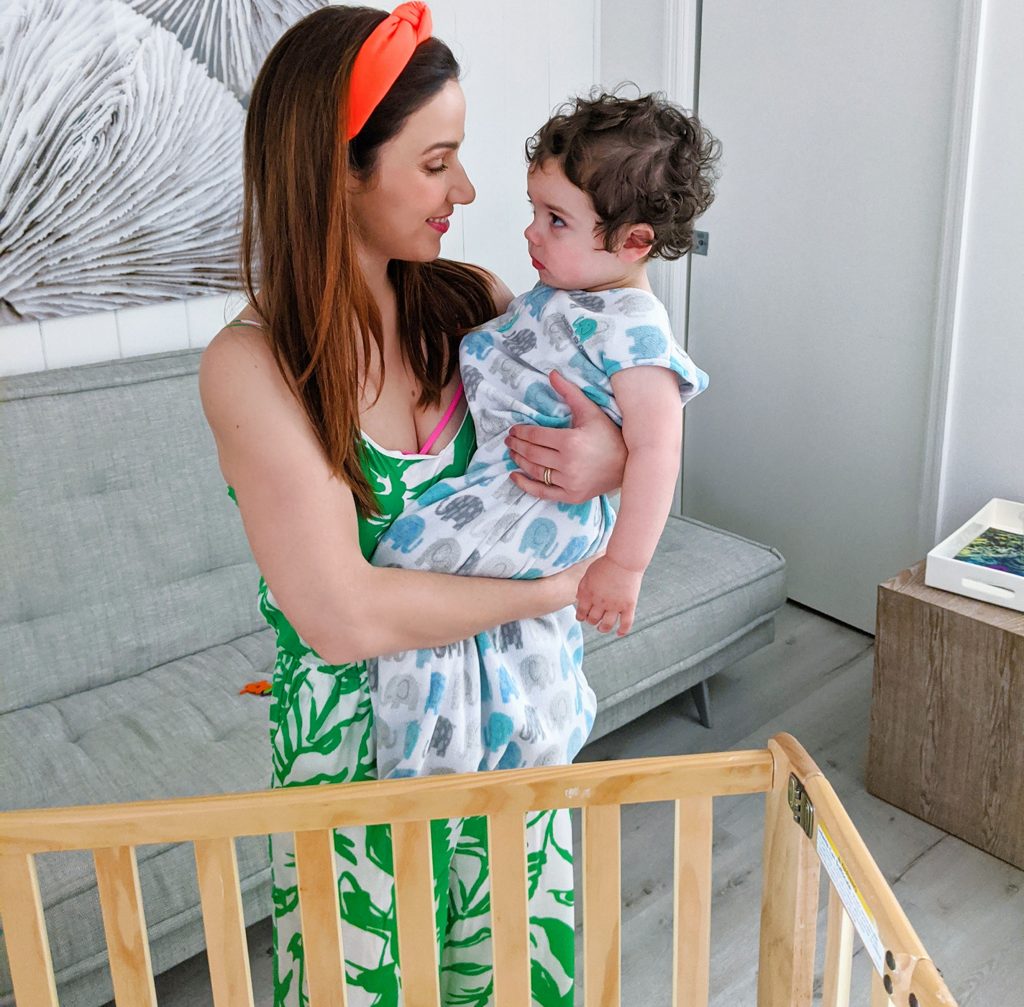 One of my favorite tips for Asher, who is now 18-months-old, was to use a sleep sack. I brought his favorite sleep sack from home and this kept him comfortable in his 3 new and different sleeping situations. The moment I would place him in it and zip it up, I could feel him relax and start to unwind. Next, I'm looking forward to reading and implementing their guide on how to toilet train in under 1 week.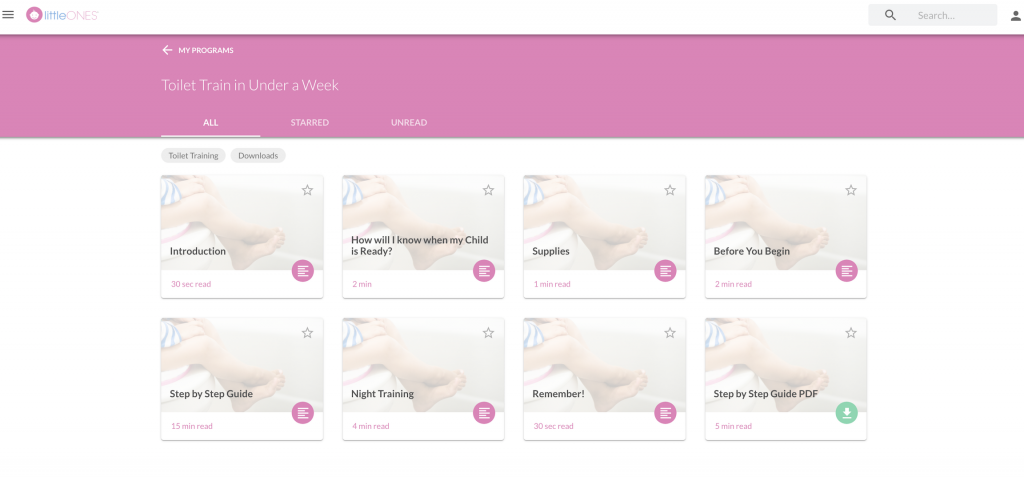 Little Ones Support Village
With Little Ones, you no longer feel alone thanks to the Little Ones Support Village. Believe me, I've been there… when it's 4 o'clock in the morning and you are so sleep deprived you can't even see straight. You're googling what to do to get your little one to sleep and ending up on random blogs and chat groups. Not anymore! Little Ones, which was founded by two mamas, provides awesome support to all of its customers with certified sleep consultants. In this community, you can also connect with thousands and thousands of families from all over the world to help each other through the daily challenges associated with parenthood. Hey, we're all in this together!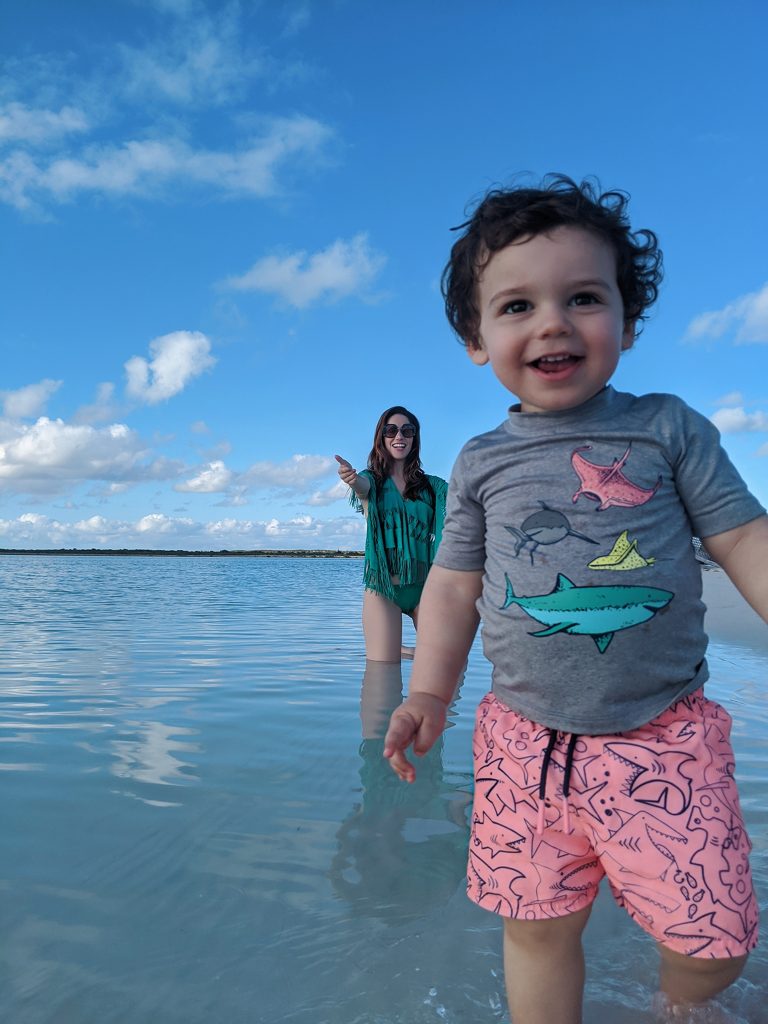 I sincerely appreciate the helpful and motivating emails Little Ones sends. Just this morning I woke up to an email with the subject "You're a priority too!" It made me realize I haven't taken a moment for myself since before the holidays. So you know what I did, I booked a babysitter for this week and I'm going to go to yoga and get a massage.
Easy to Use App and Website
You can easily access the Little Ones app on your phone or iPad or just pull up the website. I highly recommend watching the videos to guide your use and understanding of the Sleep Programs.
It's really easy to get started:
STEP 1:
Visit the Little Ones shop and purchase one of the Sleep Programs for a one-off cost of just $49. Choose the right one for your baby's age.
STEP 3:
Join the exclusive customer support group, The Little Ones™ Village, inside our mobile app, and connect with our global community of parents as well as our certified Sleep Consultants.
Hope this helps you and your little one sleep better and get the sleep you deserve! Feel free to comment below with any questions.
XOXO – Stuart