Happy summer everyone! For my fellow wine lovers, get ready for wine slushie season! Aren't wine slushies your favorite kind of slushie? And Sauvignon Blanc is my favorite white wine, so I've put together a fun list for your summer wine slushie inspiration. Here are 3 Wine Slushie Recipes using Sauvignon Blanc!
Strawberry Peach Wine Slushie
Ingredients:
1 bottle of Sauvignon Blanc white wine (You can get amazing bottles for less than $20 at Winc and get $22 off your first order! Take a quick palate quiz and you'll be on your way!)
2 peaches, blanched, peeled, sliced & frozen
2 cups strawberries, sliced & frozen
Directions:
In a blender, combine the 2 cups wine and the peaches. Puree until smooth. Pour mixture in a medium bowl.
Add the strawberries and remaining wine to the blender and puree until smooth.
If the mixtures are too liquidy, place them in the freezer until they "slush up" – mixing them every 15 minutes.
You can make these in advance and defrost for 15 minutes at room temp. before serving.
Yields 4 slushies.
Recipe from Hungry Happens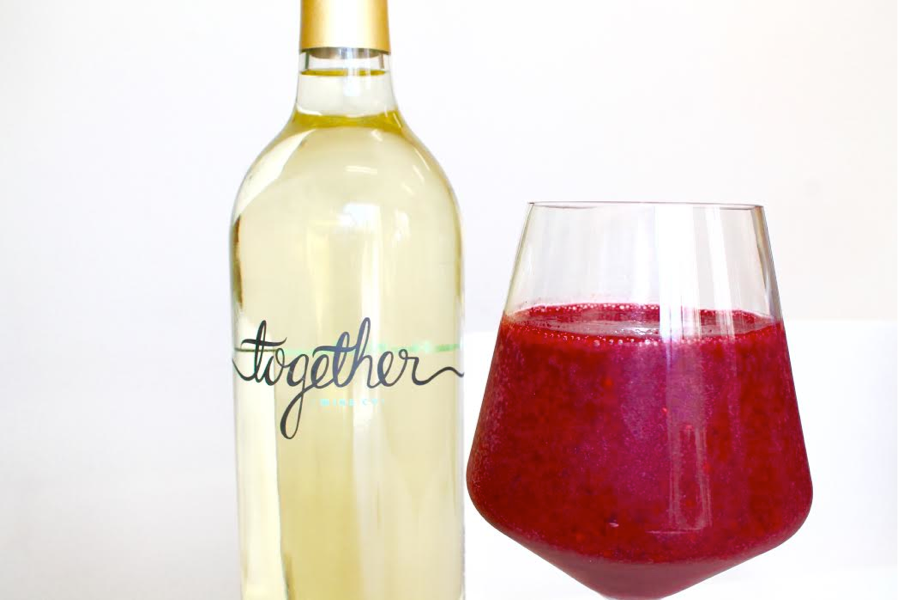 Berry Together Wine Smoothie
Ingredients:
2 cupcakes of strawberries
1 cup of ice
1 cup of fresh blueberries
1 banana
½ cup of raspberries
2 cups of Together Wine Co.'s Sauvignon Blanc
Directions:
Step 1: Pour fruit in and 1 cup of together wine into a blender container.
Step 2: Start with the lowest setting, and blend.
Step 3: Add additional wine as needed while slowly moving up to the highest setting.
Step 4: Add the second cup of together wine
Step 5: Pour into wine glasses and serve.
Serving size: 3 to 4 drinks
Recipe from Together Wine Co.
Lemon Honey Granita
Ingredients:
6 Tbsp. honey
1 bottle Sauvignon Blanc
Grated lemon zest and juice from 1 lemon
Edible flowers for garnish (optional)
Directions:
In a saucepan, stir together honey and 1 1/2 cups water. Bring to a boil over high heat, reduce to a simmer, and simmer, stirring occasionally, until honey has completely dissolved. Once the mixture has returned to a boil, remove from heat and let cool. When the mixture has cooled completely, stir in Sauternes and lemon zest and juice.
Pour mixture into a shallow freezer-safe container. Freeze for about 1 hour, then, using a fork, scrape and stir to break up ice crystals. Return granita to freezer until firm, 8 to 12 hours, occasionally scraping and stirring with a fork.
To serve, spoon granita into small chilled glasses or bowls and serve at once. Garnish with edible flowers, if using. Serves 6 to 8.
Recipe from Williams and Sonoma
I hope you've found your summer wine smoothie inspiration! Let's enjoy this wonderful season!
You might also like How to Throw the Ultimate Girls Night In – XOXO, Stuart