Heya guys! Are you ready for another fun post on Taiwan?
In my last post, I talked about how Taiwan is the perfect country to visit in Asia if you're a first-time traveler, and today I want to talk a little more about its capital – Taipei!
This is going to be a quick and simple guide on how to spend five days in Taipei that includes my top recommendations for food, accommodations, what to do, and day trips.
Let's check it out!
How to Spend Five Days in Taipei, Taiwan
Where to stay in Taipei, Taiwan:
During my trip to Taipei, I had the chance to stay in two hotels. I've listed both below, and highly recommend them:
My first night was spent at Westgate Hotel. I loved the chic, stylish, and minimalistic decor of my room, which was the perfect place to sleep off my jet lag. The hotel is located in the exciting Ximending district and is close to the train station, museums, parks, shopping malls, and a bustling nightlife scene!
After exploring the rest of Taiwan, I spent my last two nights at the Sonnien Hotel. This place was extremely relaxing and quiet because it's located next to a park. It's a short stroll to the original Din Tai Fung (but more on that later!), and the best part was having a breathtaking view of the Taipei 101 – right outside my window!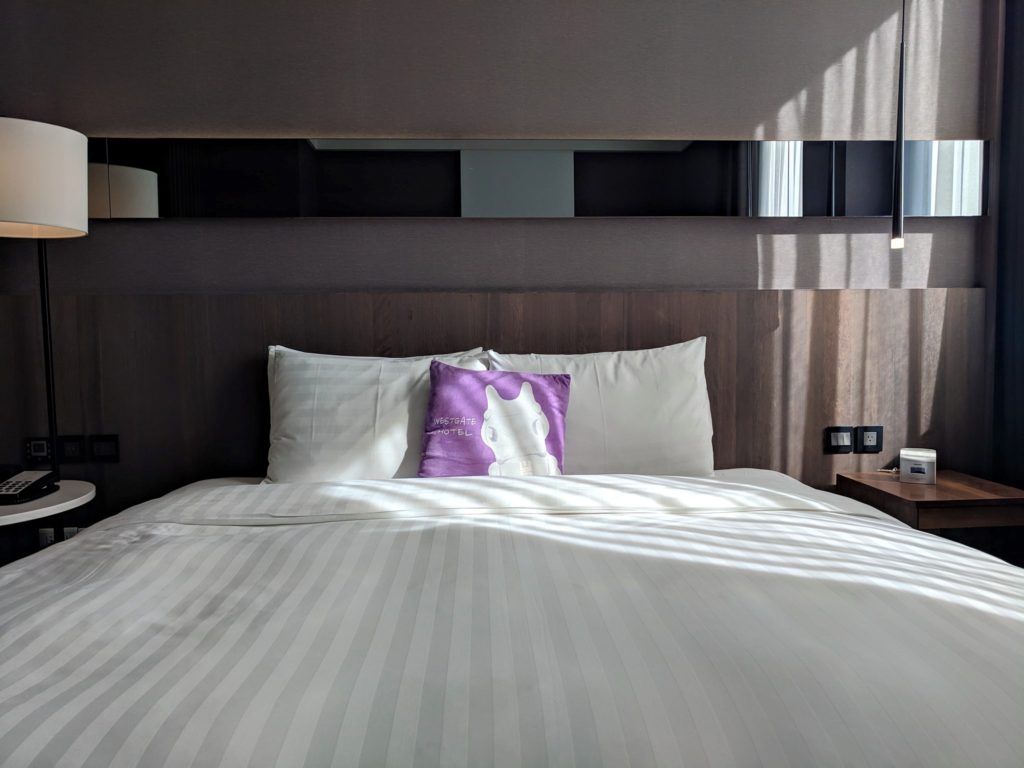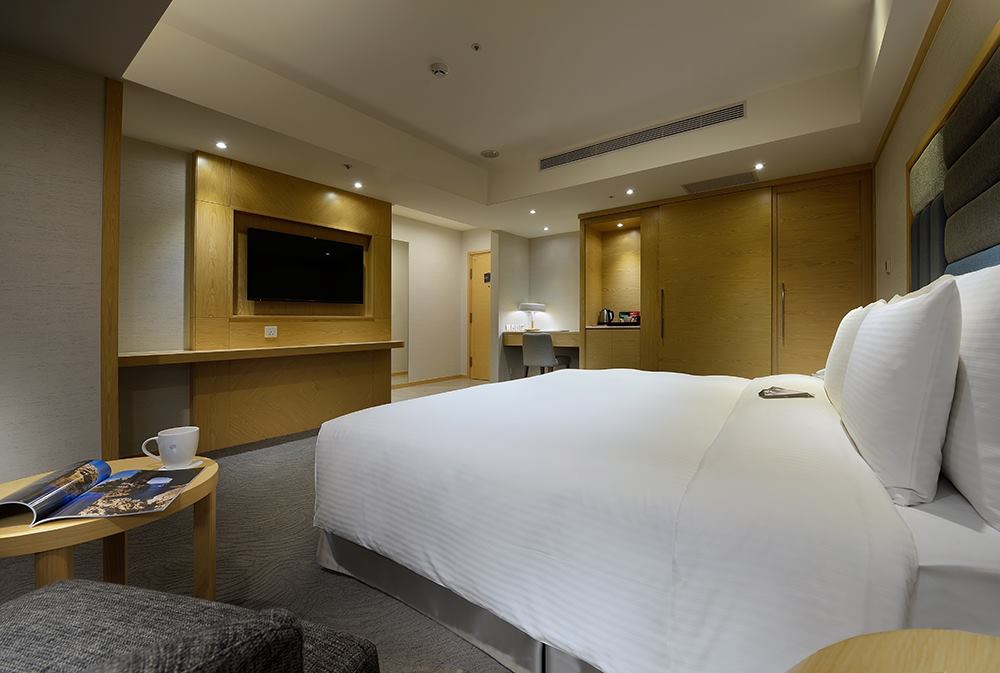 Foods to try in Taipei:
Foodies, Taipei should be your next destination! There are hundreds of amazing dishes to try on this island, but I've narrowed it down to my favorites (along with the Chinese text so you can order if you see it on the menu!):
Pot stickers (fried dumplings) 鍋貼

Hot and sour soup 酸辣湯

Chicken with sesame oil, soy sauce and rice wine 三杯雞

Bamboo sticky rice

粽子

Shaved ice 礤冰
Taiwan's most popular drink is tea, either in its most simple form called cha (茶) or in boba tea (波霸奶茶), which is a mixture of milk, sugar, and tea.
If you want to take it a step further, I highly recommend booking a private cooking class.
I had the chance to learn from one of Taipei's best chefs Wayne Lin as we went to the local farmer's market, bought ingredients, and cooked traditional Taiwanese dishes. For those who'd like to do the same, his company can be found here: Make My Day Cook.
Get even more in the foodie action by watching my Taipei Travel Guide that shows everything I did!
What to do in Taipei
1 – Climb to the top of Taipei 101
How could I not mention Taipei's most famous attraction? Taipei 101, which is less than 20 years old, is the highest building in Taipei and a popular tourist spot. Inside you'll find hundreds of stores selling everything from clothes, tea, jewelry, and designer boutiques. Besides stores, the middle levels are used for business offices; floors 80 to 91 are observation decks (and a restaurant), and the highest floor is an exclusive VIP club reserved only for millionaires and people who spent over $1 million at Taipei 101!
If you have an hour or two, Taipei 101 is the perfect place to relax and look at the gorgeous panoramic views of the city. There's also a few cafes and restaurants, and a souvenir shop selling Taipei 101's cute mascot (called Damper Baby).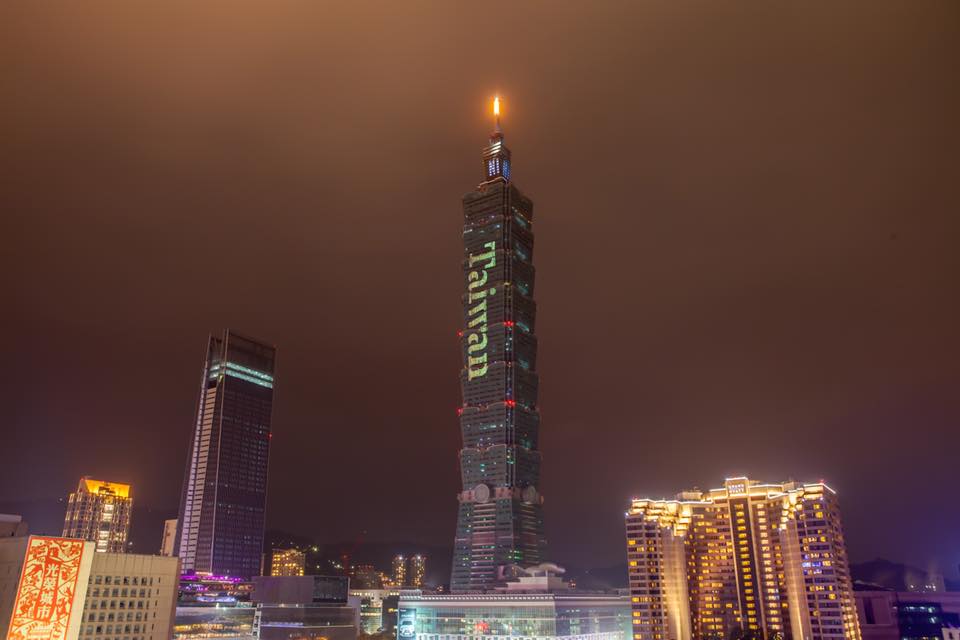 2- Visit a Tea Plantation or Relax at a Tea Ceremony
On my second day in Taiwan, I got to visit one of the country's most serene and beautiful locations. Less than an hour from Taipei, Thousand Island Lake is home to dozens of different tea plantations. During the tour, I got to walk to the tea fields while our guide talked about the history of tea and how it's made. Did you know that green tea has the most caffeine? Or that Taiwanese tea growers will "grill" the tea leaves to lock in flavor?
Afterward, we visited the Fongchun Tea House, where a tea master performed a tea ceremony for us. If you have some free time in Taipei, I really recommend this! We got to try different varieties of tea such as Paochung (green/oolong tea), Iron goddess, and a few others.
3- Check Out Crazy Cafes
What do Hello Kitty, Lego, and toilets have in common? This isn't a trick question, so don't worry! All three are the stars of funky cafes in Taipei. One of the most famous is Modern Toilet, where the entire restaurant is in the theme of toilets. Food is served in dishes that resemble a toilet, your seat is a (non-functioning!) toilet, and even the dessert looks like … well, you get the point. If you're not satisfied, there are also Alice in Wonderland, Hello Kitty, and Lego-themed cafes to explore.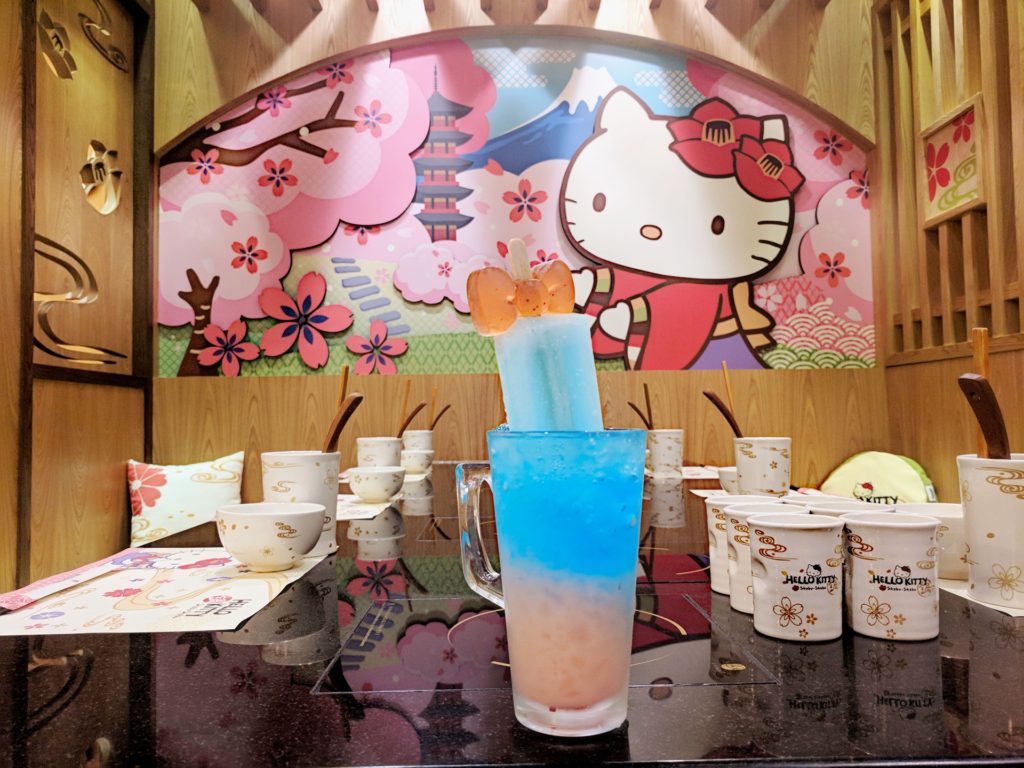 4- Try authentic Dim Sum
Like I mentioned before in my "Foods to Try" section, Din Tai Fung is a must! It originally started in the 1950's as a store that sold specialty cooking oil, but after the recession, founder Yang Bingyi converted half of the store into a restaurant to pay the rent. Their steamed buns immediately took off, and two years later, Din Tai Fung transformed into a restaurant.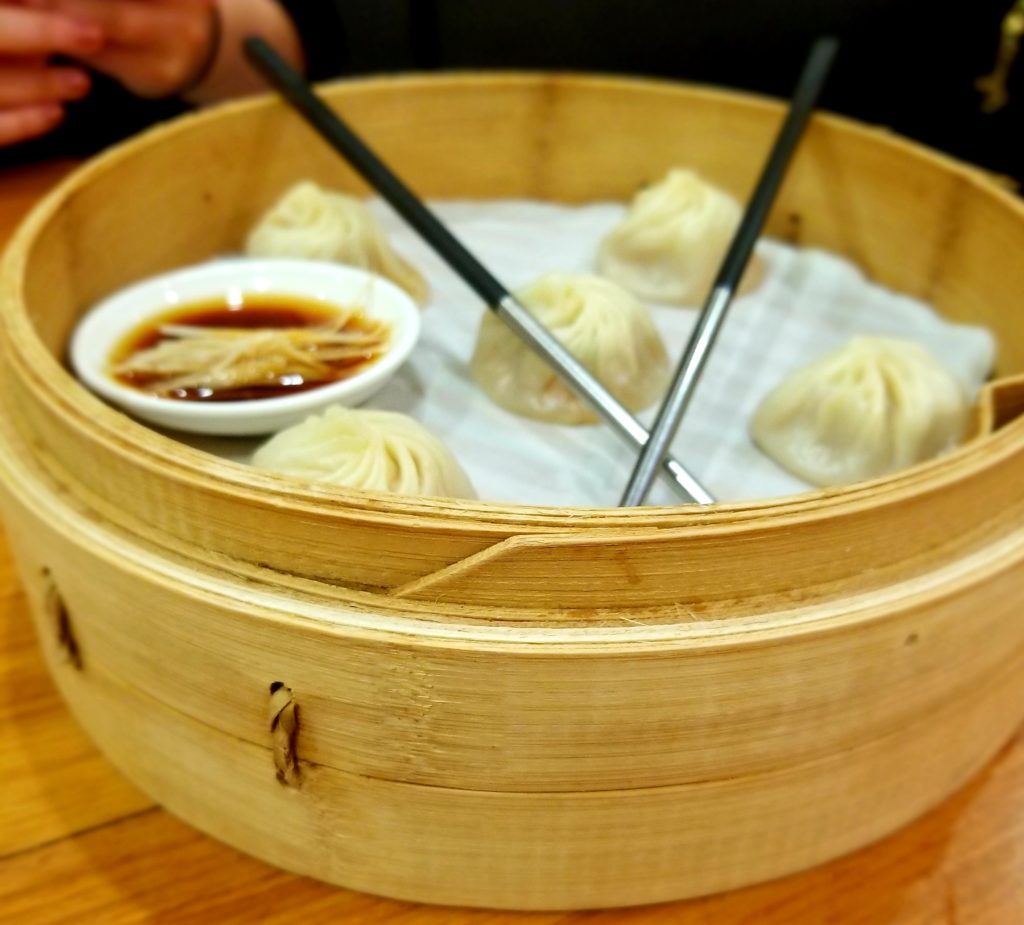 If you're in Taipei, definitely stop by for a visit and to try their delicious dim sum dishes. Even though the lines can get a little long (especially during rush hour!), their food is worth it. I recommend the OG steamed buns (called Xiao Long Bao), Kimchi Pork dumplings, the famous soup dumplings and the Eight Treasure Sticky Rice for dessert.
5- Elephant Mountain
For all of my Insta-fabulous readers, Elephant Mountain is calling your name! This mountain, on the outskirts of Taipei, is a great spot to hike off those steamed dumplings and is easily walkable. It only takes 20 to 30 minutes to hike to the top, where the views are stunning – day or night!
6- Learn More about Taiwan's History
If you're a history buff, definitely don't miss the Chang Kai Shek Memorial and National Palace Museum. Chang Kai Shek was the first president of Taiwan and is memorialized in a huge statue, similar to the Lincoln Memorial we have in Washington DC. Inside the Memorial is an interesting museum that details Chang Kai Shek's life, and there's a changing of the guard every hour. Across the city is the National Palace Museum, which has over 700,000 Chinese artifacts! If you love art, you'll love this museum – just $12 for a ticket gets you entry for the whole day.
Where Do I Go From Here? A Few of my Favorite Day Trips from Taipei
If you've been in Taipei for a few days (or are a huge fan of day trips), I've got you covered!
One of my favorite day trips from Taipei was to Pingxi, an old town that's carved into the side of a hill. In Pingxi Old Town, there are dozens of kiosks selling everything from souvenirs to tea, snacks, and candy. Besides shopping 'til you drop, Pingxi has a fun tradition of flying a Chinese Sky Lantern. You can buy these paper lanterns in stores for about $5~$7 USD, write your wishes with a brush, and release them into the sky!
Jiufen, about an hour away from Pingxi, is also another great place to check out. It's about twice as big as Pingxi and has a huge street that's covered in stores. If you're a big tea fan, there are a few tea houses that are sprinkled nearby, where you can relax with a hot cup of tea and watch the ships dock. You can book an amazing day tour to both places with My Taiwan Tour.
Finally, after a jam-packed week, I finished my Taiwan trip with a visit to the Wulai Hot Springs. The town of Wulai is about an hour away from Taipei and easy to walk around. There are plenty of cute little restaurants and hotels (if you prefer to stay overnight), but the real star of this place is the hot springs. There are plenty of public and private (hotel room) hot springs in Wulai, so you can take your pick. Infused with revitalizing minerals from the nearby mountains, taking a dip in the hot springs is the perfect end to an amazing vacation.
From Taipei, I strongly suggest seeing more of this beautiful island! A great option is to head down south to Kenting and explore the southernmost point of Taiwan and all the beauty this area has to offer.
Kenting, Taiwan Travel Guide: 15 AMAZING Things to do in Kenting!
I hope you've enjoyed my guide on how to spend five days in Taipei, Taiwan. Happy travels everyone!
XOXO – Stuart