BottleRock Napa Valley 2020, presented by JaM Cellars, just announced its eighth annual festival lineup today and I couldn't be more thrilled! Last year my husband and I decided to drive up last minute with our eight-month-old to attend, and it was truly one of our favorite experiences. So I simply had to share my love for this festival and hopefully encourage you to go this year too! Here are the top 5 reasons I'm excited for BottleRock Napa Valley 2020:
BottleRock

Napa Valley 2020 Lineup

This is seriously the lineup of my dreams! Red Hot Chili Peppers, Dave Matthews Band, Stevie Nicks, Miley Cyrus, Khalid and Anderson .Paak & The Free Nationals will all be at BottleRock Napa Valley 2020 … and these are just the headliners! BottleRock Napa Valley does such a great job combining the world's biggest bands and artists alongside the hottest up-and-coming music acts. This year over 75 acts including Zedd, Brandi Carlile, The Avett Brothers, Janelle Monáe, Maggie Rogers, Blondie, Of Monsters and Men, Maren Morris, Empire of the Sun, Foals, Tegan and Sara and dozens more are set to perform at the music, wine, craft brew and culinary festival this Memorial Day Weekend. Here's a taste of my experience last year, which will really give you a feel for the atmosphere and good vibes:
The Food, Wine, Craft Beer and Cocktails
Seeing as this festival takes place in Napa Valley, you better believe the food, wine, craft beer and cocktails are top-notch! The offerings are very eclectic and spread out over the grounds, so there is no need to eat or drink the same thing twice unless you want to because it was THAT GOOD! I definitely came back for seconds of these shrimp and grits. Hey, you can take the girl outta the south, but you can't take the south out of the girl.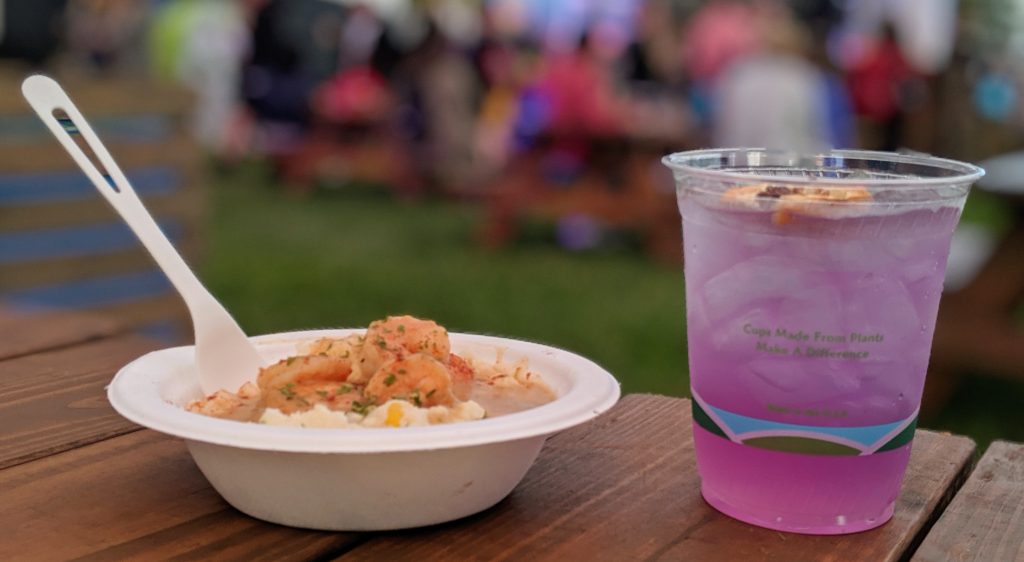 BottleRock Napa Valley also has the legendary Williams Sonoma Culinary Stage, showcasing a unique mashup of cooking demonstrations with renowned chefs, celebrities, performers and rock stars. Details on the 2020 Williams Sonoma Culinary Stage will be announced at a later date, but I'm sure it will be amazing! Last year we saw Eric McCormack aka Will from Will & Grace showcase his skills and we were VERY entertained.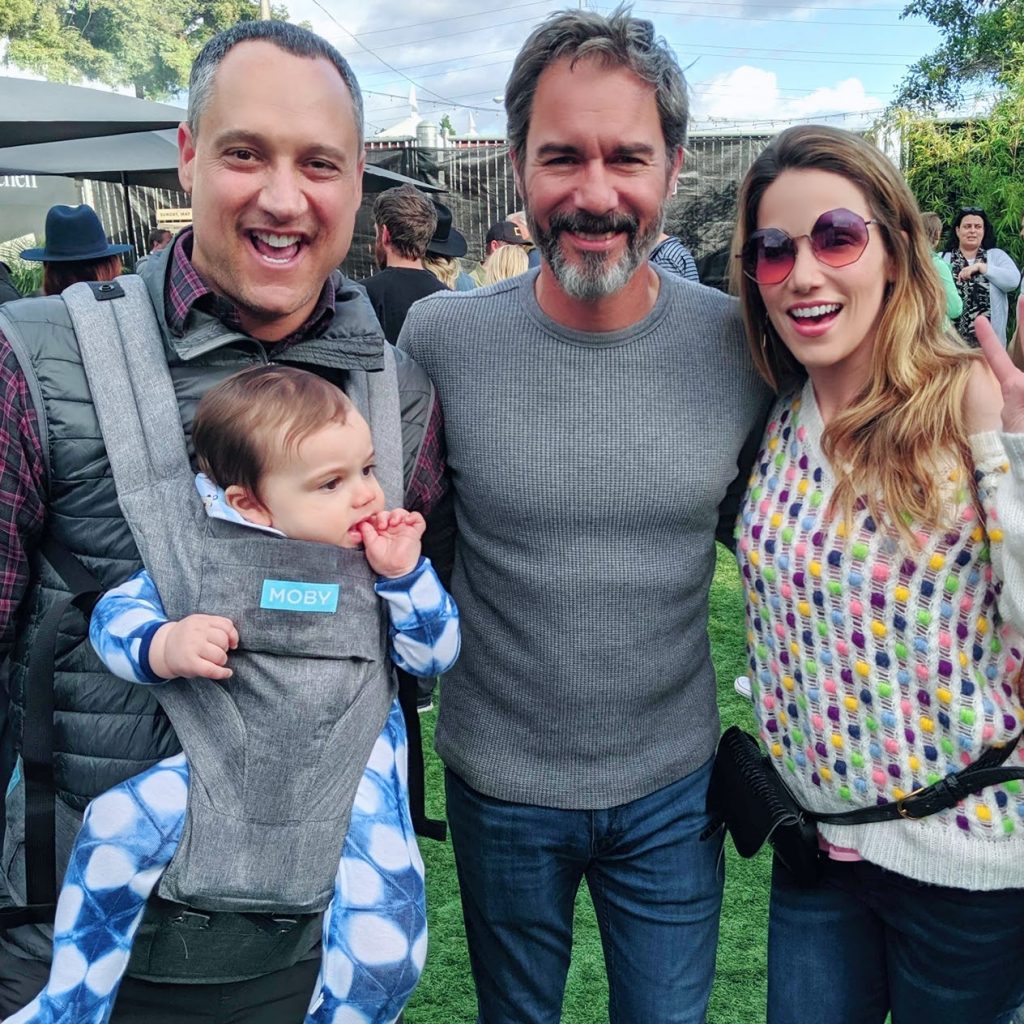 Family-Friendly
Mom and Dad need to get their fun in too and BottleRock Napa Valley is the only family-friendly festival I know of. There is a wonderful designated family and kids area with cute activities, a place to change diapers and nurse as needed. In general, this is the cleanest festival I've ever been to and we felt safe and comfortable everywhere we went. We even ran into other families with babies in tow. The silent disco is also a hit with families!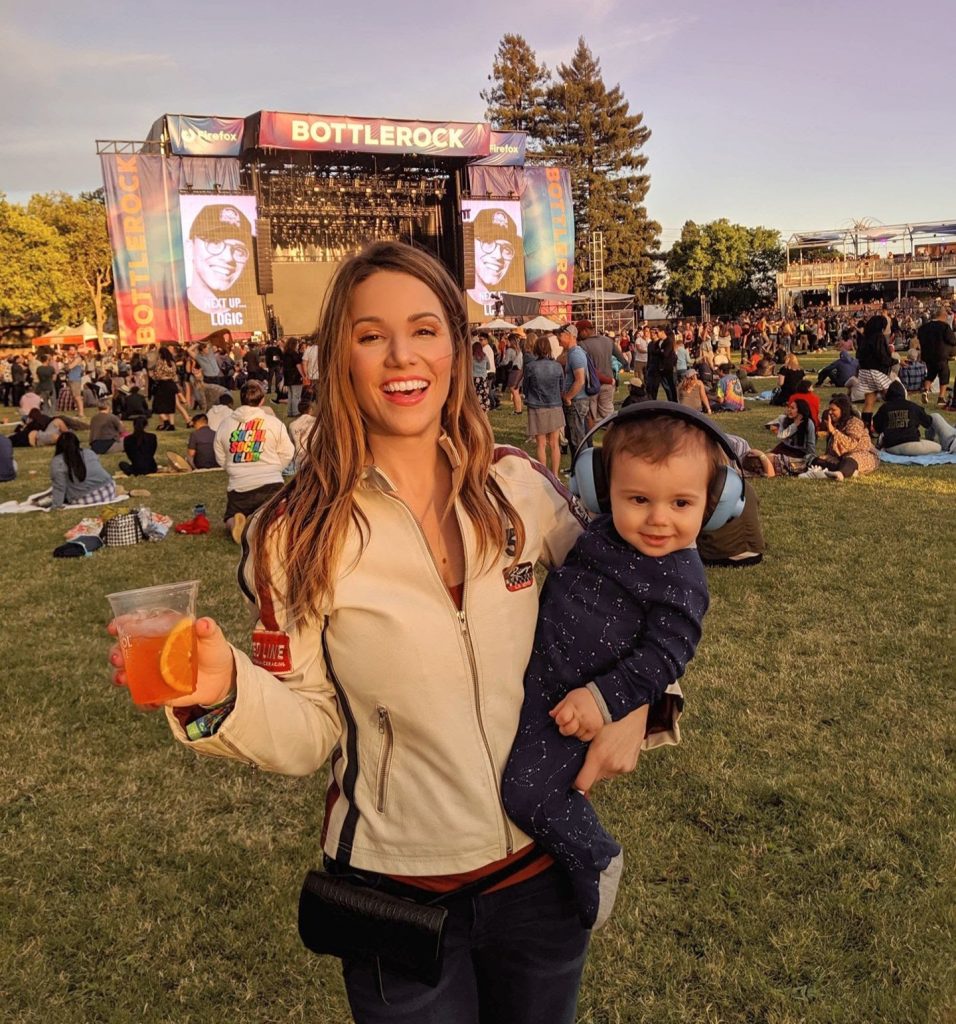 Time and Place
It simply doesn't get better than Napa Valley on Memorial Day Weekend. This is the BEST WAY to kick off summer!
The three-day music, wine, craft brew and culinary festival takes place in the heart of the City of Napa at the Napa Valley Expo, May 22 – 24, 2020. Tickets are currently on sale at BottleRockNapaValley.com
Cheers to you this year!!
XOXO – Stuart