Disney is life in my house! I grew up watching the classics and still love to head to the theater for the latest Disney's flick. I remember how magical The Little Mermaid, Beauty and the Beast, and all the other classics seemed when I was a little girl. It is such a joy to rediscover the magic with Asher! And kudos to me, I've still got all the lyrics down, so now I'm proud to be a Disney Mom. My little man is starting to develop some favorite characters, and I love how his face lights up when he sees them!
Recently we've had some magical Disney experiences that I just couldn't keep to myself. From Frozen family fun to a big-girl night out at the Maleficent 2 prescreening, here's what we've been up to in the Disneyverse! And the mouse ears you see I'm wearing, they are designed by fashion icon and runway royalty Heidi Klum. I had the pleasure of trying them on at Bollare's fashion suite during New York Fashion Week. Aren't they so fabulous!
Frozen FanFest with Asher
So. Much. Fun.
This was more than an event, it was an experience! Asher loved the "snow" and leaf details, checking out Olaf, sitting in the giant sleigh (see my Instagram for the video) and running around with other kiddos. It was so exciting to learn about new characters from the movie and preview some amazing Frozen II merch! There was so much to do and see that we completely wore ourselves out trying to do it all. Asher and I both took incredible naps afterward. Thank you, Disney!
I left Frozen FanFest ready to @shopDisney until I dropped! From toys to clothing to accessories and books, there was something for every member of my Frozen family fandom. I definitely see an Olaf mini backpack bouncing around in our future. And an Asher-sized Olaf costume, too. Maybe also an oversized Olaf mug for Mama's morning cup of joe. Just…all the Olaf things.
We're super excited to go see Frozen II (out November 22nd!) and find out what's new with all our buddies in Arendelle. Find something for your own Frozen fan at ShopDisney.com!
View this post on Instagram
Maleficent 2 Prescreening
Just a few weeks ago I was invited by IMAX to prescreen Maleficent: Mistress of Evil. I was absolutely giddy to accept! The pre-screening reception was a blast, with tasty bites and drinks. There's just nothing more decadent than champagne and cotton candy! Oh, and did I mention that there were MAC makeovers? You know I couldn't resist that. Overall, it was just an amazing evening.
But of course, the main event was the film, and I'm happy to say that it lived up to the hype (and then some). It was visually stunning…my jaw actually dropped a few times. What an amazing cast, too. I already have plans to go and see it again …. in IMAX of course!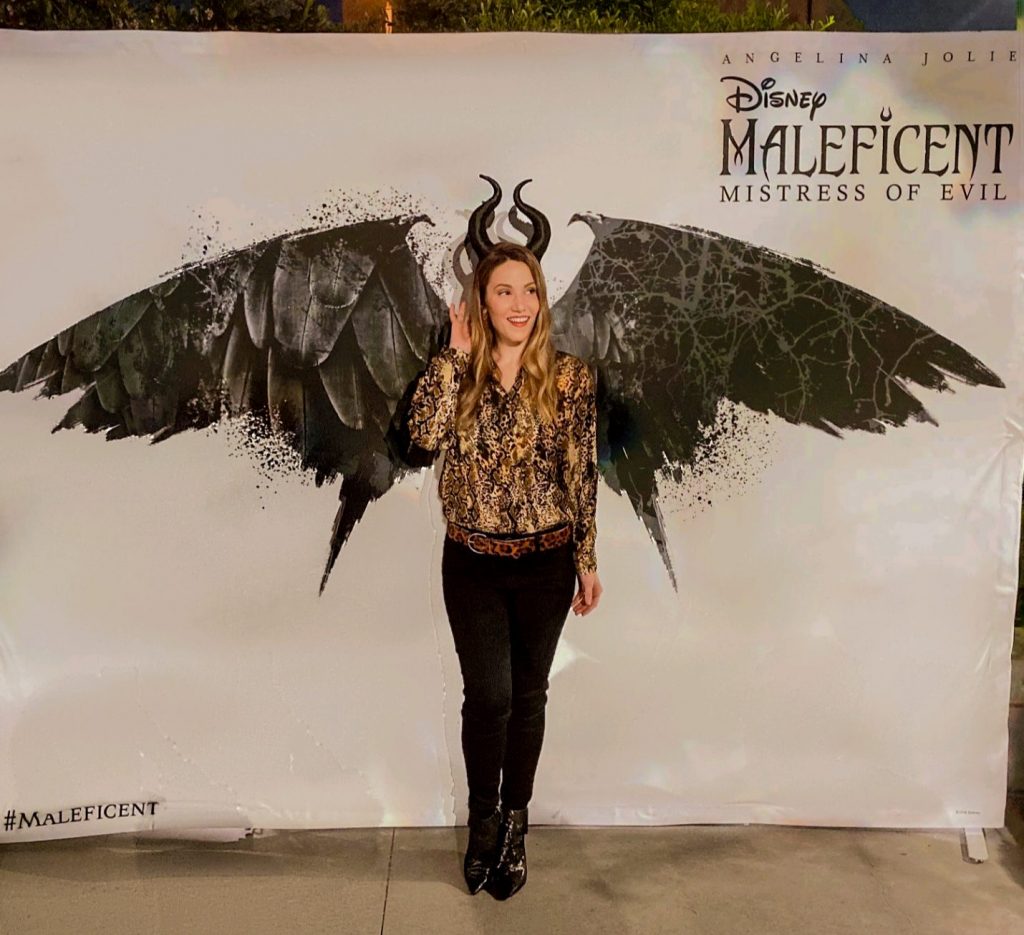 Brunch with Disney Jr. and Mickey Mouse Mixed-Up Adventures
It's not every day you get to brunch with your favorite Disney Jr. crew! We celebrated with some themed food and little man loved the Hot-Diggity-Dog. It was Asher's first introduction to Mickey Mouse and it was the sweetest! It took me back to my Mickey Mouse Club days.
Now he's obsessed with the new, third season of Mickey and the Roadster Racers. (Pretty sure I was singing that new version of the Hot Dog song in my sleep last night.) The premier was on October 14th under its new name: Mickey Mouse Mixed-Up Adventures. You can bet we were there for it! We also checked out the new Hot Diggity-Dog Tales with Mickey and Pluto. If you missed all that brand-new Mickey Mouse action, you can find it on Disney NOW. The Disney Jr. fan in your house will love it!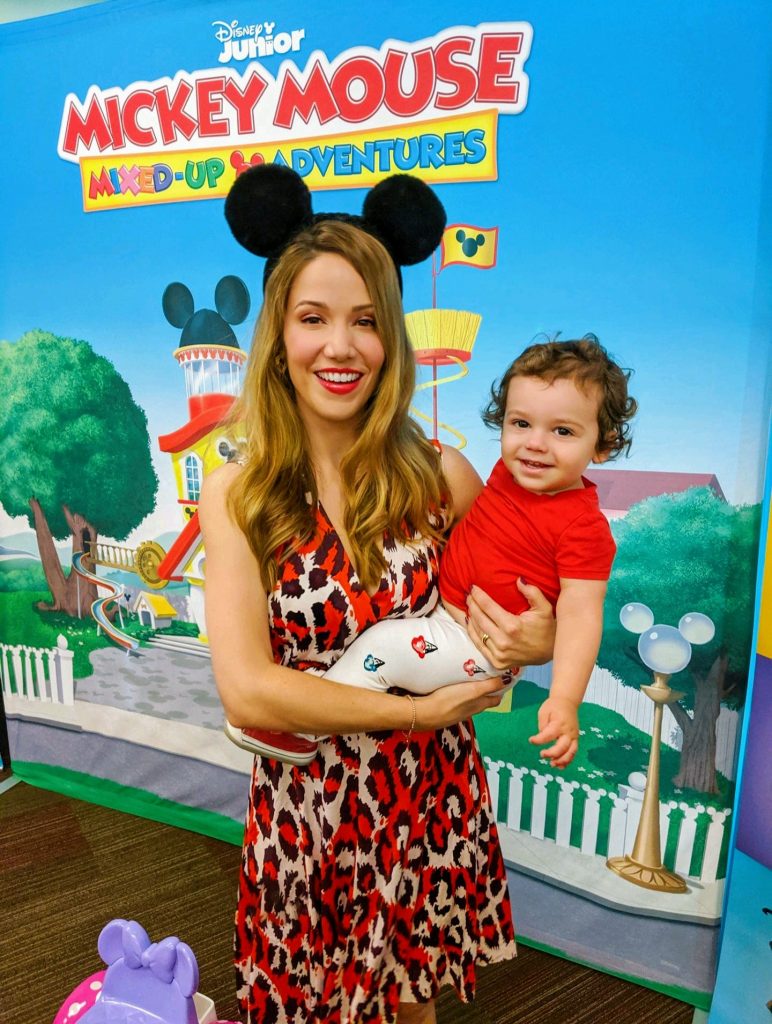 More to Come!
We're definitely not done with Disney. I'm looking forward to taking Asher to Disneyland for the first time — who am I kidding, I'm dying to go back there myself! As he gets older, I'll be introducing him to even more of what Disney has to offer. We're super excited for Disney + to launch on November 12th.
Stay tuned for more Disney adventures with the family. In the meantime, what Disney experiences are you excited to share with your kids or revisit as an adult?
XOXO – Stuart