The nursing journey is such a beautiful season in a mother's life, so you would think that we would feel at our most beautiful during this time. In reality, nursing clothes that are both fashion-forward and functional are hard to find. I believe that nursing mothers should not have to sacrifice confidence for comfort or functionality, so I've put together a collection of my favorite, stylish nursing clothes for breastfeeding moms. These brands that will keep you looking and feeling great as you navigate the challenges of breastfeeding.
My Favorite Brands for Stylish and Functional Nursingwear
Teat and Cosset
Teat and Cosset was started by two mothers who decided to do something about the lack of attractive and useful nursingwear. Each Teat and Cosset piece is made in Italy with the superior craftsmanship we've all come to expect from Italian garments. I love that their line offers the comfort of stylish sweatshirts and sweaters right alongside sleek dresses that allow for nursing or pumping, and as an added bonus they can even be worn throughout pregnancy!
These pieces make it no problem at all to take Asher out with me, knowing that I can meet his needs away from home while looking put-together and feeling completely like myself at the same time! Plus they've been my go-to travel tops during our recent adventures together.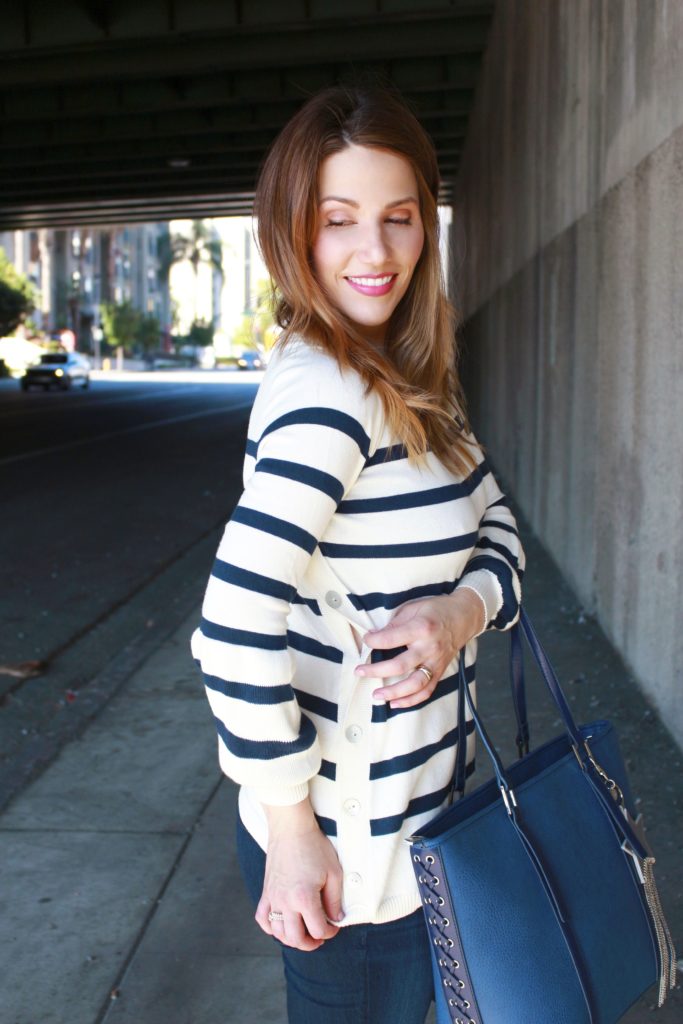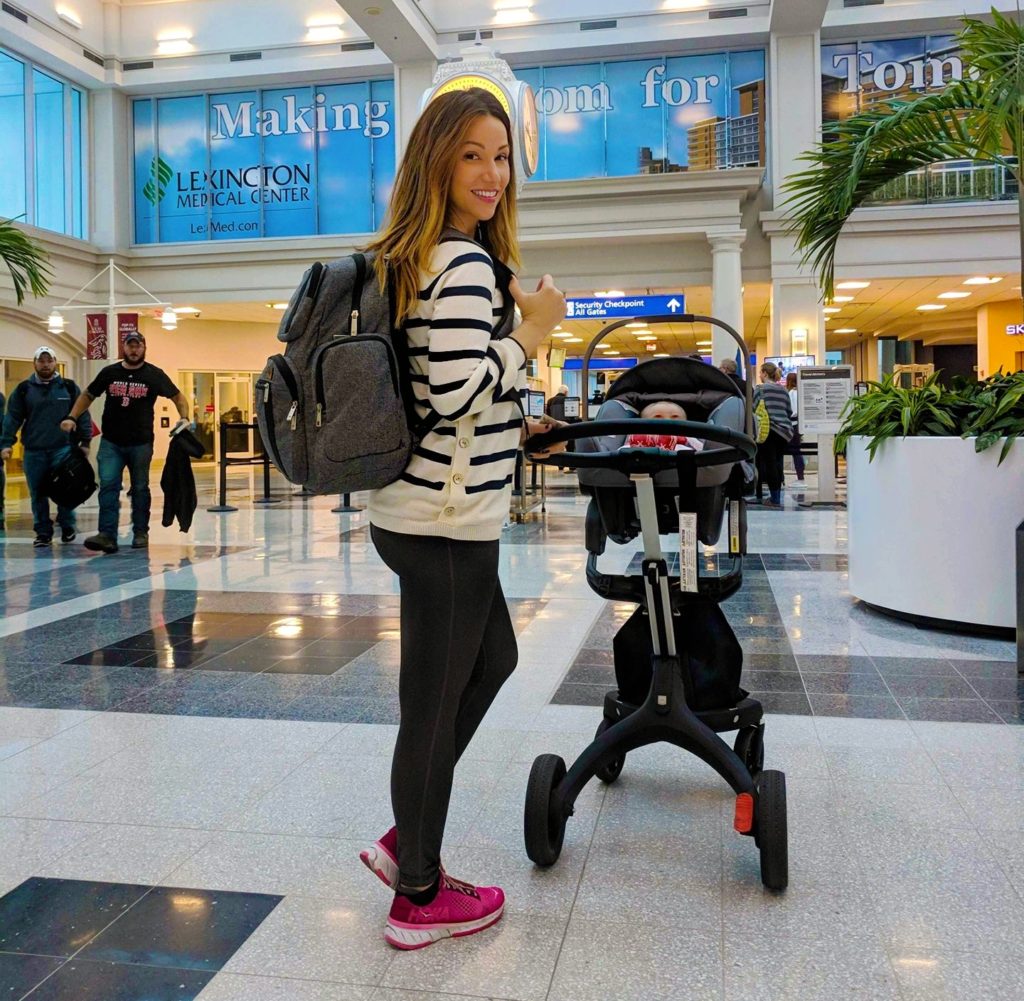 Storq
Originally a line of maternity basics meant to blend effortlessly with your existing wardrobe during all nine months of pregnancy, Storq now offers amazing staples for your breastfeeding wardrobe as well! I feel good about buying these clothes in more ways than one.
They are not only ethically sourced but environmentally conscious. You can donate your gently used Storq pieces back to them to be passed on to the San Francisco Homeless Prenatal Program and receive a $25 gift certificate for future purchases! Their red nursing tank is perfect for layering and I love the nursing caftan in marine! They also offer a chic maternity pant that will comfortably fit your baby bump. Scroll through some of my favorites!

Hammitt
When I looked for nursingwear before I actually began breastfeeding, I mostly focused on bras, tops, and dresses. It makes sense, right? The whole point of dedicated clothes for nursing is to have easy access when Asher is ready to eat. However I learned very quickly that when I'm caring for a baby on the go, there's more to it than just undoing a snap or button. Particularly for pumping mamas, there is a lot of gear to haul around!
No matter how perfect your outfit is, it's hard to feel stylish when you're lugging around a shapeless bottomless pit that screams "DIAPER BAG!" to everyone around you. When I stumbled across Hammitt's Topher Baby Bag I was absolutely thrilled to finally solve that problem. This bag not only carries all the extras that you need when going out with a baby in tow, it can convert into a changing area, complete with a padded baby mat. When it's closed up it looks like a normal, fashion-forward bag I would have worn before Asher came along! Here I've styled it with my current favorite ddress from Teat & Cosset.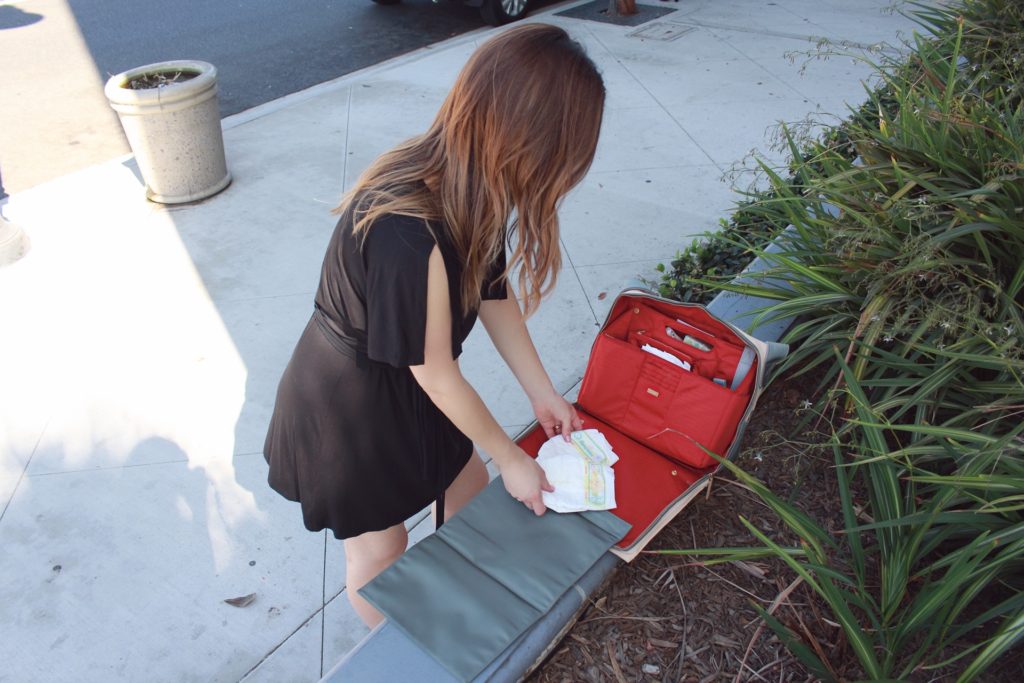 Kindred Bravely
Deeanne Akerson's first thought on nursingwear after the birth of her first child was that existing nursing clothes "were either really pretty but hopelessly impractical or super ugly but functional." Tell it like it is, Deeanne! That's why she founded Kindred Bravely and I am oh so glad that she did!
Nursing bras are the number one staple for most breastfeeding mothers and yet it seems like there are very few actually useful nursing bras to be had. From unbelievably comfortable sleep bras to this subtly seductive plunge design, Kindred Bravely has me covered (or uncovered, when I need to be!) They even offer super soft, feminine nursing gowns. I never expected to feel pretty or sexy during long nights of cluster feedings, but Kindred Bravely made it happen!
Hatch Collection
This brand will make you forget you're shopping for nursing clothes at all. So many fashionable, comfortable options and they are equally great for maternity, breastfeeding, and chasing older kids around! They also host exclusive events and partner with multiple charitable organizations.
From the positive pregnancy test to late night nursing, it's definitely the place to look for statement pieces in your maternity and breastfeeding wardrobe. I honestly lived in this Hatch caftan for the last eight weeks of my pregnancy!

Isabella Oliver
The world's leading luxury maternity brand, Isabella Oliver has a care for mothers in every station of life. For every Blake Mama to Be Tee they sell, 50% of the net proceeds are donated to Every Mother Counts.
You can look great, feel amazing, and help other mamas all at the same time. Easy access is the name of the game with their nursing tops, but you would never know it during normal, everyday wear!

If it weren't for Pink Blush, the struggle would be real when I'm in the mood to wear a flirty, chic dress out of the house but need to feed Asher soon. Pink Blush is a familiar and trusted name in maternity wear that also offers a whole line of nursing dresses that will not only fit through the maternity period, but allow you to nurse whenever and wherever once your baby is born! I wore Pink Blush all through my pregnancy, so I've been a fan for some time.
I can rely on these for casual outings with friends or semi-formal occasions that include Asher in the guest list. It's a fresh, fun look that doesn't announce to the world that you may need to breastfeed your baby at any moment. Here I am wearing one of my favorite nursing tanks:
I love that with these stylish nursing clothes I don't have to compromise on fashion during my nursing journey. Any mama who is struggling to feel like herself during the hectic but beautiful days of breastfeeding will find a breath of fresh air in these brands. Breastfeeding is beautiful, and you deserve to feel beautiful too! I know you'll find what you're looking for, just like I did.
XOXO – Stuart