This post is sponsored by Pantene. All thoughts and opinions are my own.
As a full-time stay-at-home mom and work-from-home mom to a one-year-old, I have become the Queen of making the most of my time. Washing my hair and let's be honest, even shaving my legs, is a luxury these days. Doing my hair 'just for fun' or actually calmly creating a style for an important meeting or day doesn't happen anymore. A great hair day can be so powerful, and I'm really missing that confidence boost! Women shouldn't miss out on a great hair day because of their busy schedules or because they are working moms. Am I right?
When Pantene challenged me to see how long I could go without washing my hair, I thought I could make it four days at most. That's my current record, which up until now I thought was pretty impressive. However, after using the new Pantene Waterless Collection, I have a brand-new non-wash record of 7 DAYS!!! Yes people, you read that right… I went an ENTIRE WEEK without washing my hair and my hair still looked and felt fabulous! Let me break down my week, which by the way was CRAZY BUSY, and introduce you to my new main squeeze, the Pantene Waterless Collection.
How I Made It Through an Entire Week Without Washing My Hair Using the Pantene Waterless Collection:
Day 1:
On Day 1 I washed my hair after I've got my little one down for a nap. I let my hair air dry while I caught up on emails, finished a blog post and edited a video. Told you I was getting good at time management! I used a hair clip to pin my hair half up while drying so I could wake up with some volume the next morning.
Day 2:
The next day hubby stayed home with Asher, so I ran a gazillion errands and got in an awesome outdoor HITT workout in Malibu. I savored the ocean air and worked up a serious sweat. I decided since it was day 2 and my hair was pretty sweaty, it was time to try out my new Pantene Cheat Day Dry Shampoo Foam and Pantene Mist Behaving Dry Conditioning Mist. I'll break down each product in more detail and exactly how to use them in just a bit, but my first impressions on two brand new products I legit used for the first time while walking along the beach were high! I really liked the light scent and found both products really easy to use and carry in my purse. Plus, how cute is the packaging! When I got home, I threw on my shower cap and took a nice hot shower.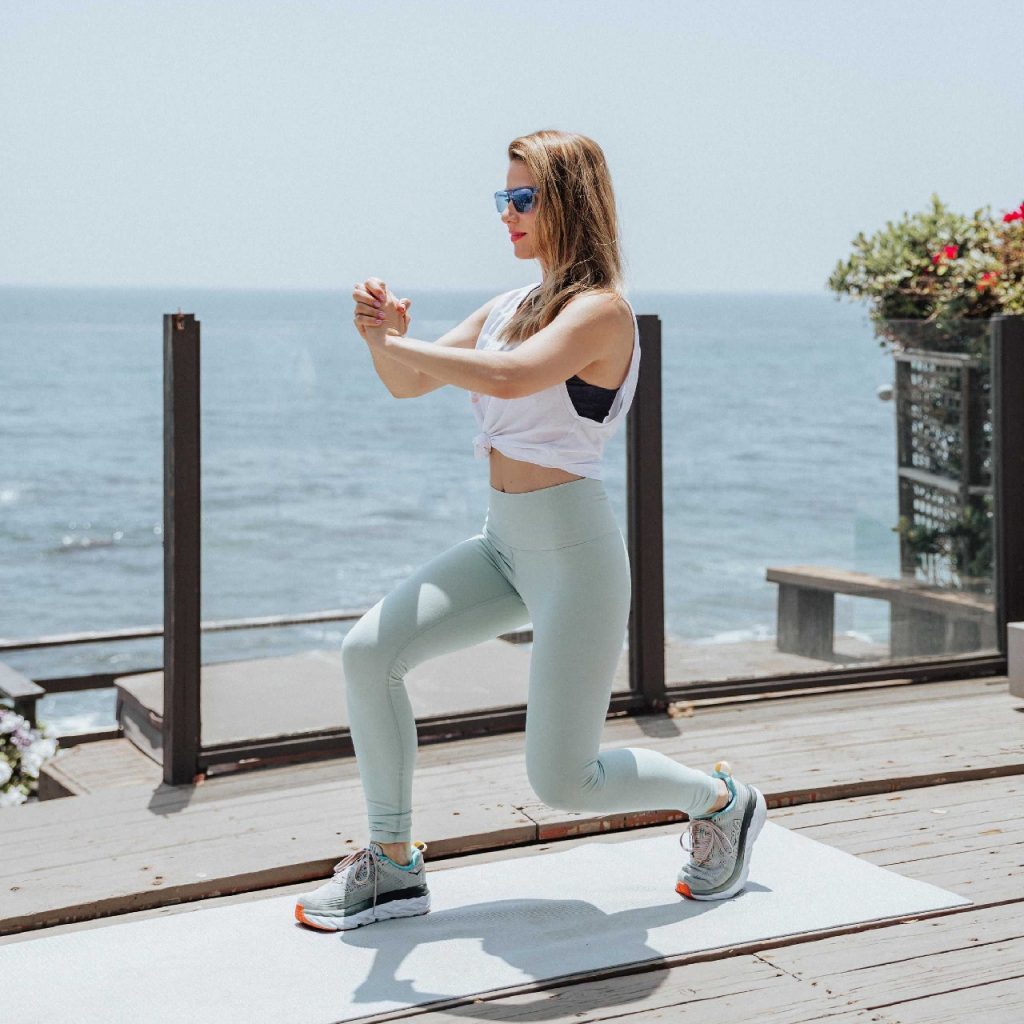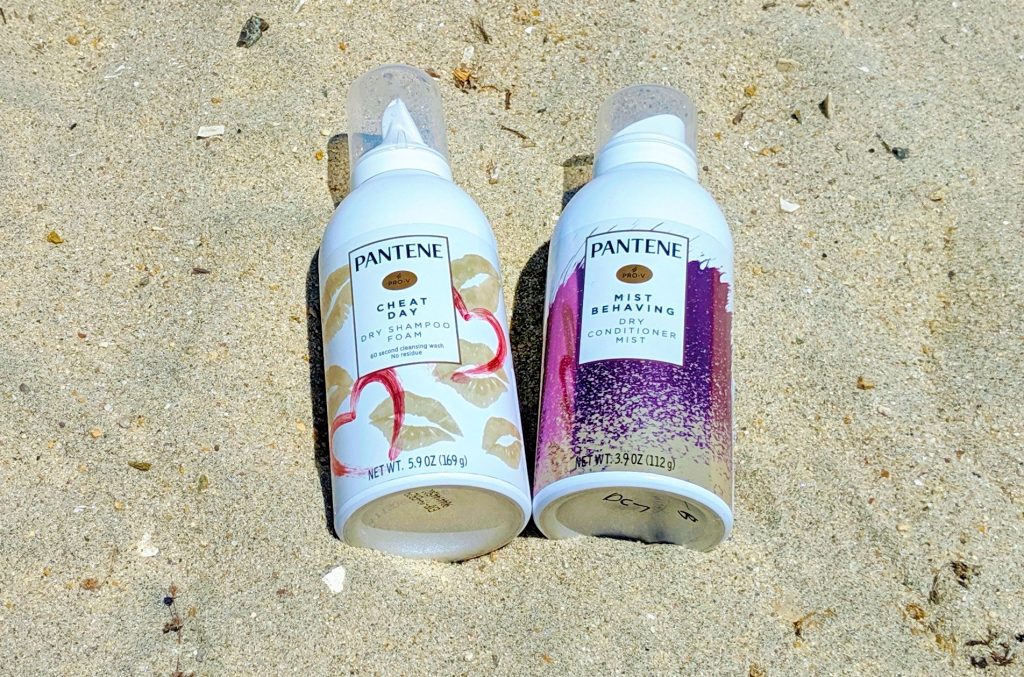 Day 3:
The next morning, I woke up and my hair looked amazing! While many dry shampoos make my hair feel heavy and dull my color, my hair felt touchably soft, vibrant and still had volume after using the new Pantene Cheat Day Dry Shampoo Foam and Dry Conditioning Mist the previous afternoon. This was super helpful because I had an extremely important meeting for a potential job.
Now that my baby is one, I've been trying to get out of the house more and take on freelance on-camera reporting work again. With the time I saved thanks to Pantene, I was able to curl my hair and spend some extra time on my make-up. How fabulous is my Day 3 hair! I slayed the meeting and had a bounce in my step all day long. Even when little man decided to throw his mashed potatoes right in my face a few hours later. #MomLife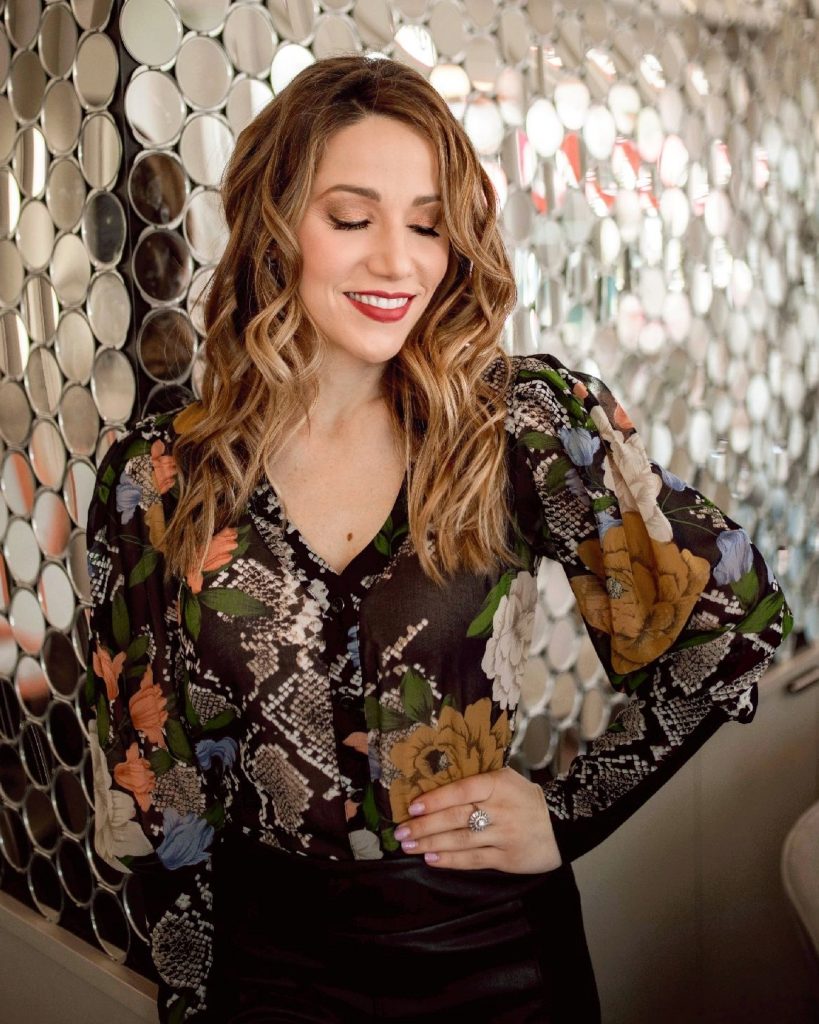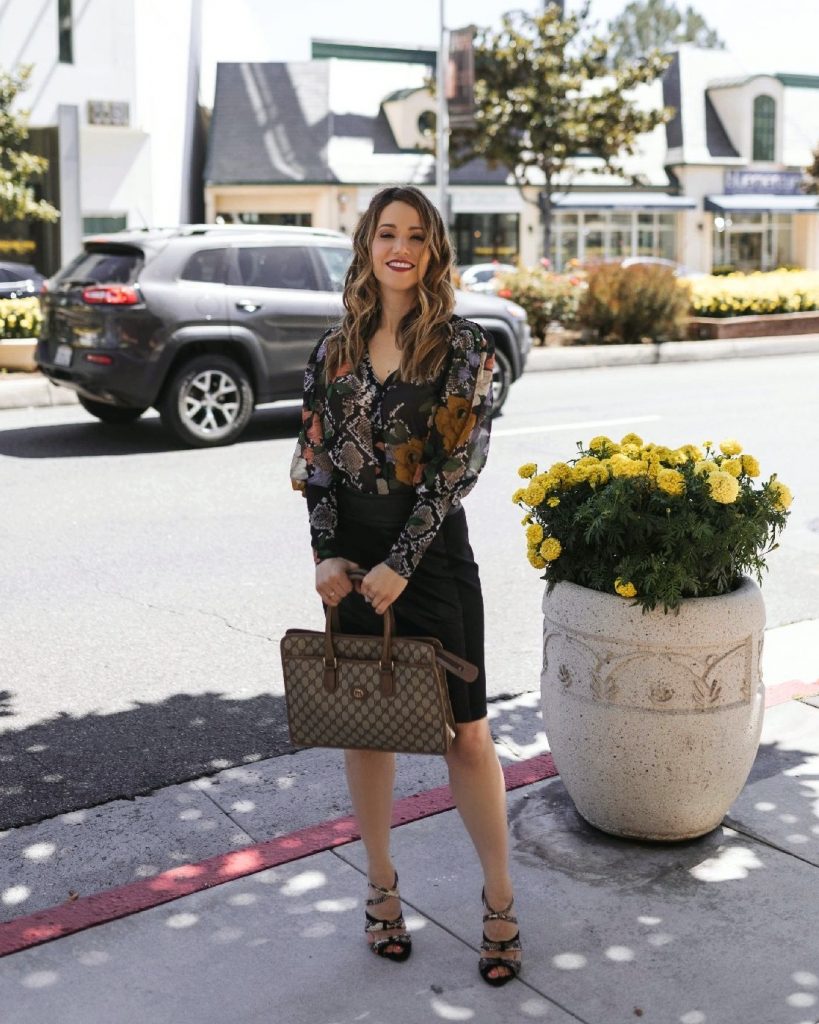 Since we're halfway through, let's talk in-depth about each product and how to use it!
The Pantene Cheat Day Dry Shampoo Foam:
This really isn't your typical dry shampoo! Pantene's Cheat Day Dry Shampoo Foam is a lusciously whipped cleansing cloud that dissolves oil and refreshes your style, no washing required. The foam goes on a little bit wet and is sulfate-free, paraben-free, non-drying and softens while it cleanses, which is great for my fellow dry hair gals. Pro-vitamin B5 and orchid flower water in the foam work to release clumped hair and tapioca from the cassava root absorbs excess oil from roots and scalp. It's ideal for when you don't have time to wash, but still, want to get that freshly-washed look. (ummmmm, anyone else feel like this is you every day!?)
How to Use:
1. Shake the can well and dispense a small amount into your fingertips – NOT directly to your roots.
2. Section your hair and start with a small amount – NOT a whole head amount.
3. Apply to DRY hair at the roots and rub it in. Repeat for each section.
4. Brush out and style as you like. Your hair may feel a little damp after you apply, but don't worry, that's normal. It's just the foam doing its thing and it dries quickly.
Pantene Mist Behaving Dry Conditioning Mist is like the love child of a leave-in conditioner and a styling spray. Can I get an amen! The superfine mist evenly distributes its nourishing ingredients delivering 24-hour frizz protection between washes. Omega-9, the staple "good fat" of the Mediterranean diet and trusted skin hydrator, penetrates into the hair core to restore it with lipids. It's also great for a quick retouch when your hair needs a boost of silky smoothness, which during these hot, humid summer months is so needed! It settled my tangled and frizzy hair after going sailing no problem and made my color-treated hair feel so moisturized. It is also free of sulfates and parabens!
How to Use:
1. Shake the can and hold the can 6-8 inches away from your hair for optimal coverage. DON'T hold the can too close to your hair.
2. Apply from the mid-lengths to ends on dry hair. Brush or finger comb through. DON'T spray at your roots.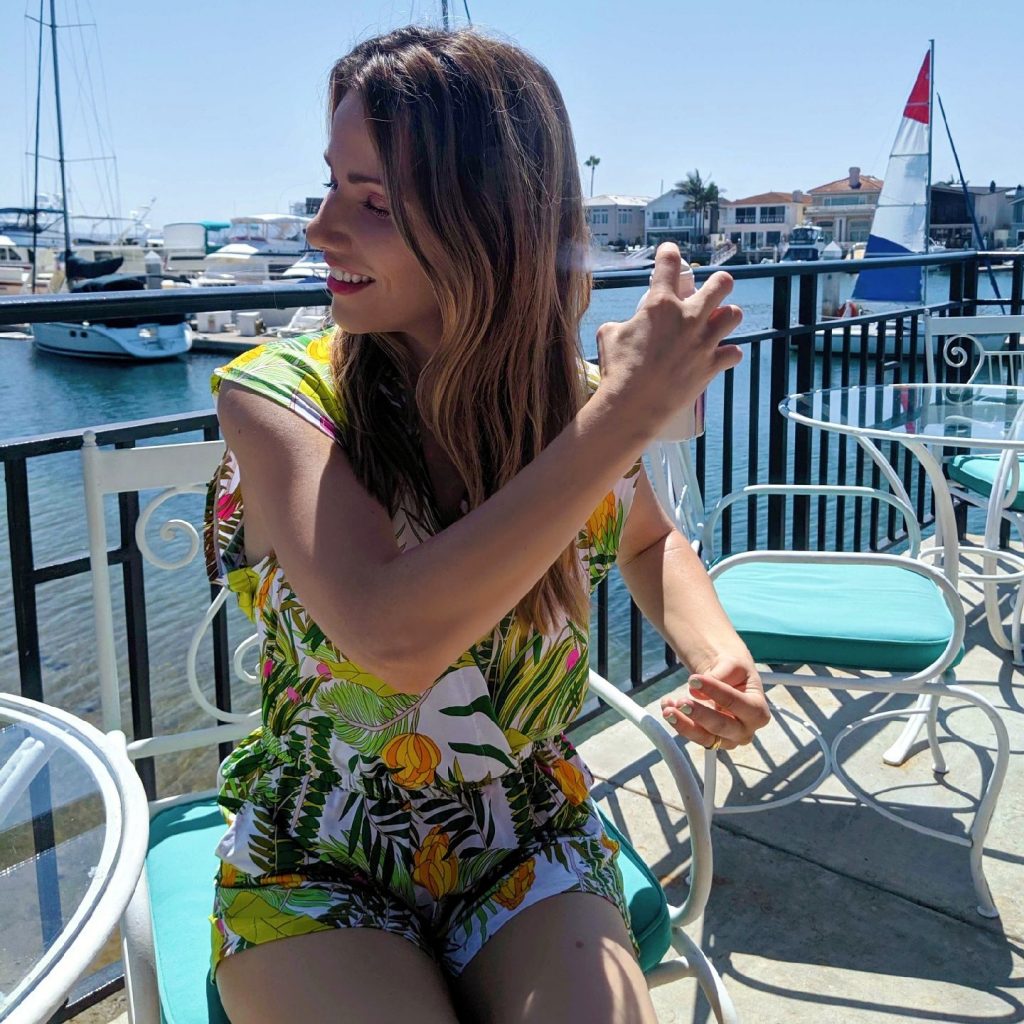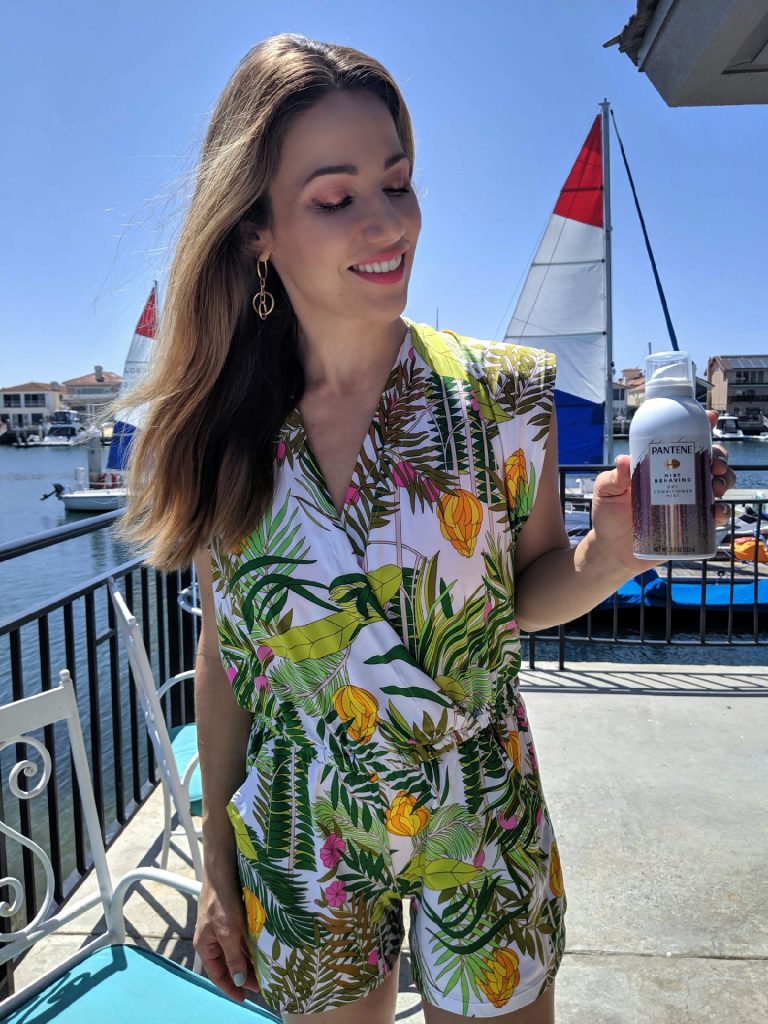 Okay let's pick things back up where we left off.
Day 4:
I hit the road with my family for an end of summer getaway to San Diego. After clocking four hours in the car on the way down, I didn't hesitate one second to jump right in the pool with my little and splish and splash to our heart's content. I put my hair up in a high bun, but the back of it got a little bit wet. Thanks to some love from my Pantene Cheat Day Dry Shampoo Foam and Pantene Mist Behaving Dry Conditioning Mist, which took less than 2 minutes to apply, I was good as new!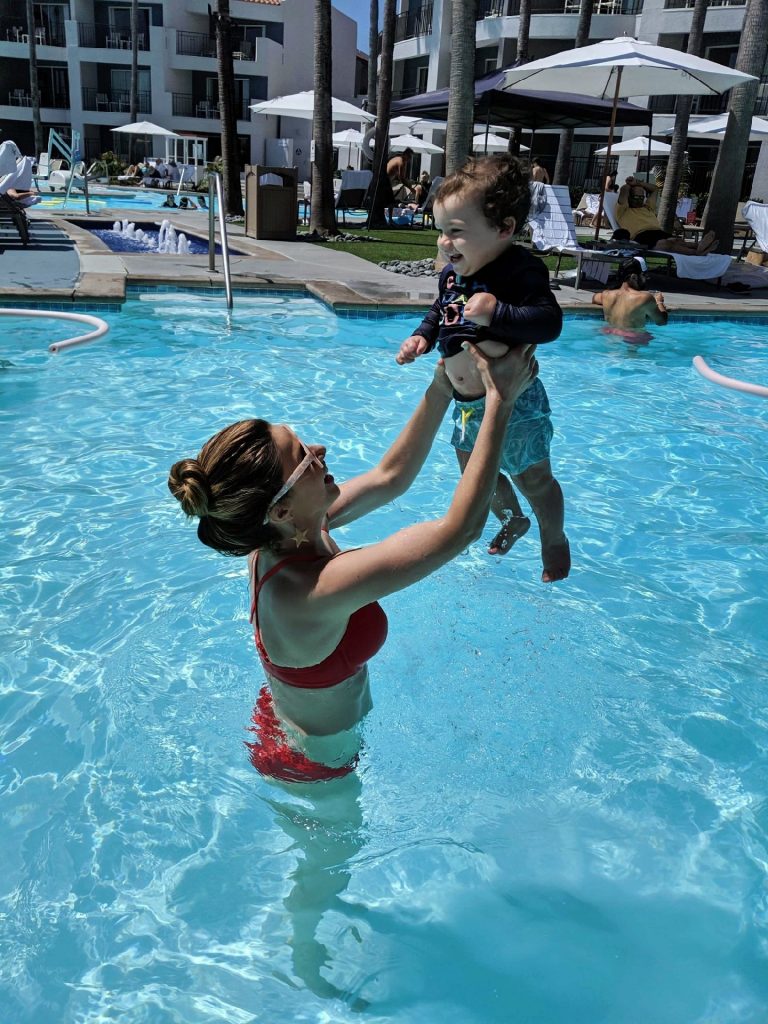 Day 5
We went to our very first theme park as a family, so the last thing I woke up thinking about was holding everyone up from the fun to wash my hair. I was on mom duty, so keeping all of us hydrated, fed, properly equipped with SPF and Asher's diaper dry was my main concern! We had the best day and Asher had so much fun visiting with the animals and enjoying all the fun activities and shows. I was exhausted by the time we got back, so I washed my face, brushed my teeth and went straight to bed.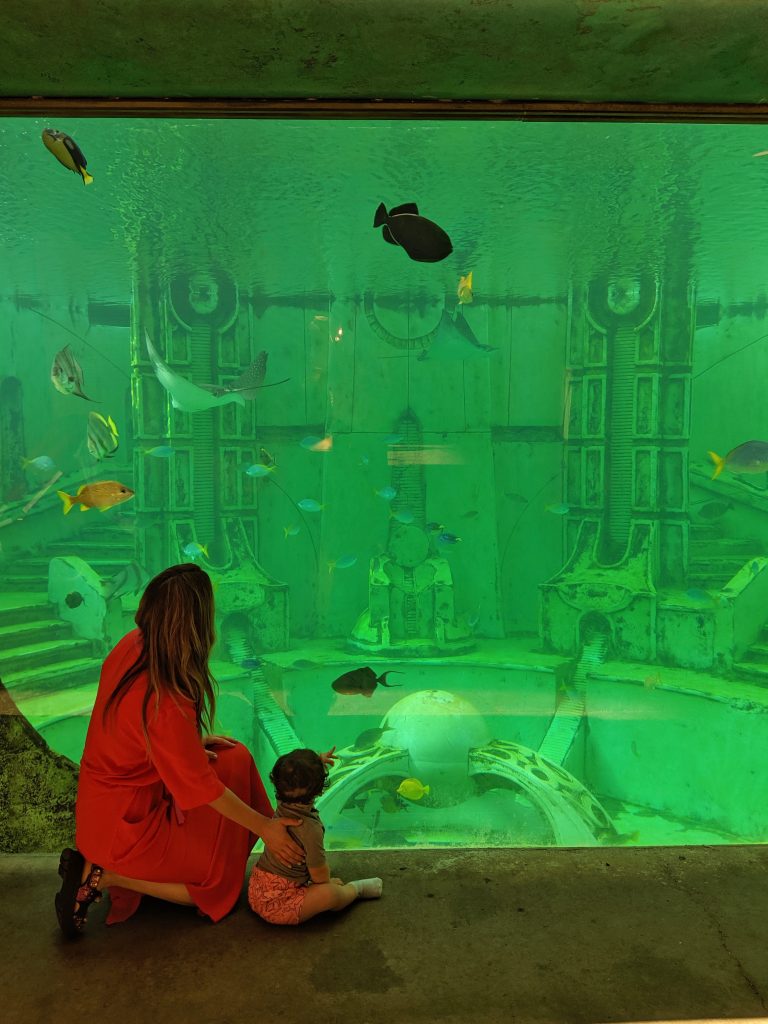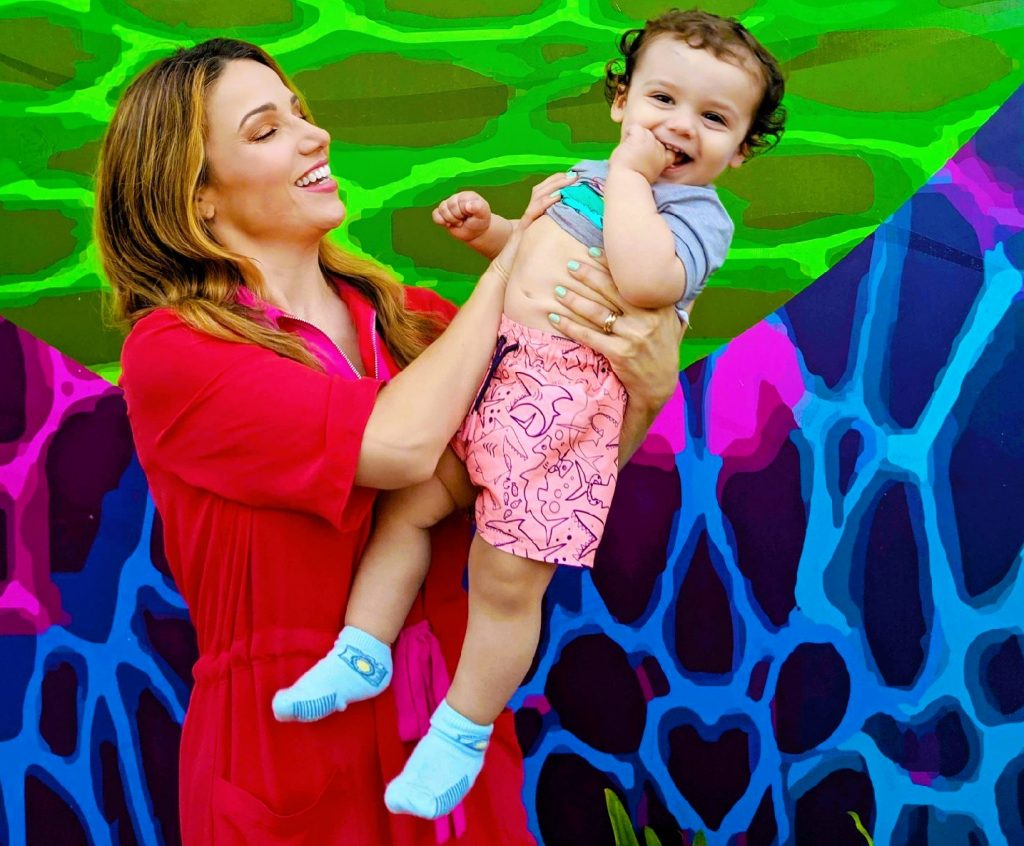 Day 6
We went sailing! Yes, I seriously put the Pantene Waterless Collection to the test by going sailing on Day 6. And guess what, my hair still looked fabulous after with a quick Pantene Mist Behaving Dry Conditioning Mist refresh. And I went for it, because I obviously had to snag some photos for the gram with the wind in my hair, right??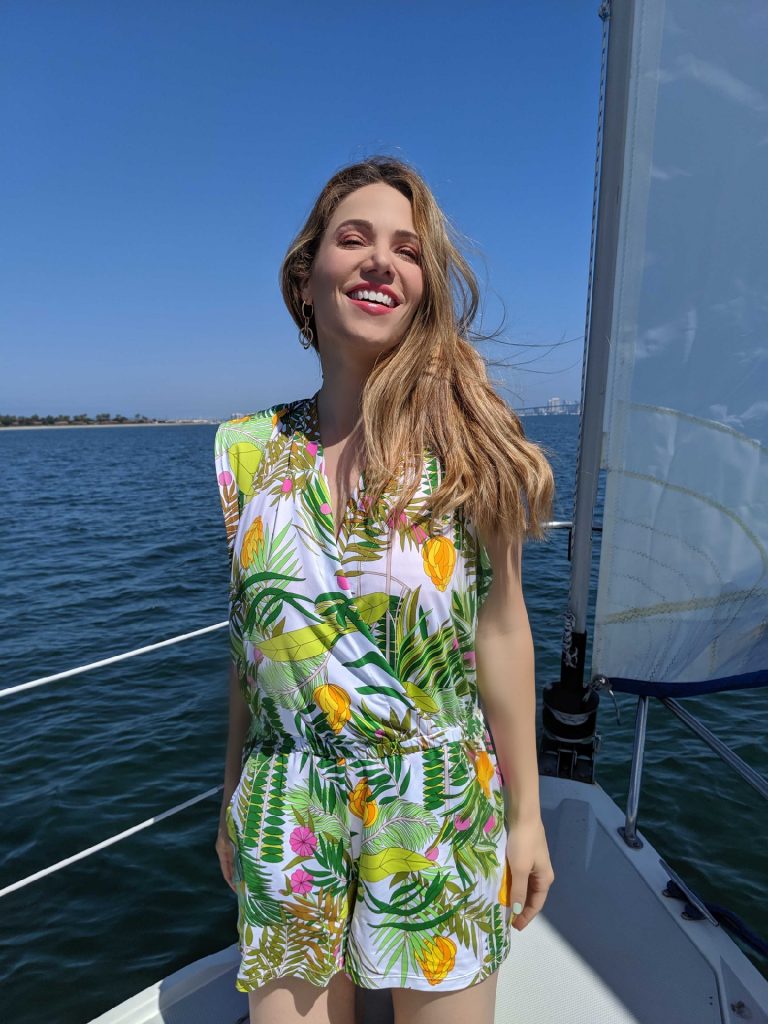 Day 7:
This is truly the day that blew me away! We hit the road early afternoon to get me back to LA in time to shower, wash my hair and get ready for the Carly Rae Jepsen concert that night at the Wiltern. Unfortunately, the traffic was so bad it took us twice as long to get home and I had to get dropped off right at the theater. So, what did I do? I did a Pantene Cheat Day Dry Shampoo Foam application right in the backseat of the car and this is what my Day 7 hair looked like! So amazing right?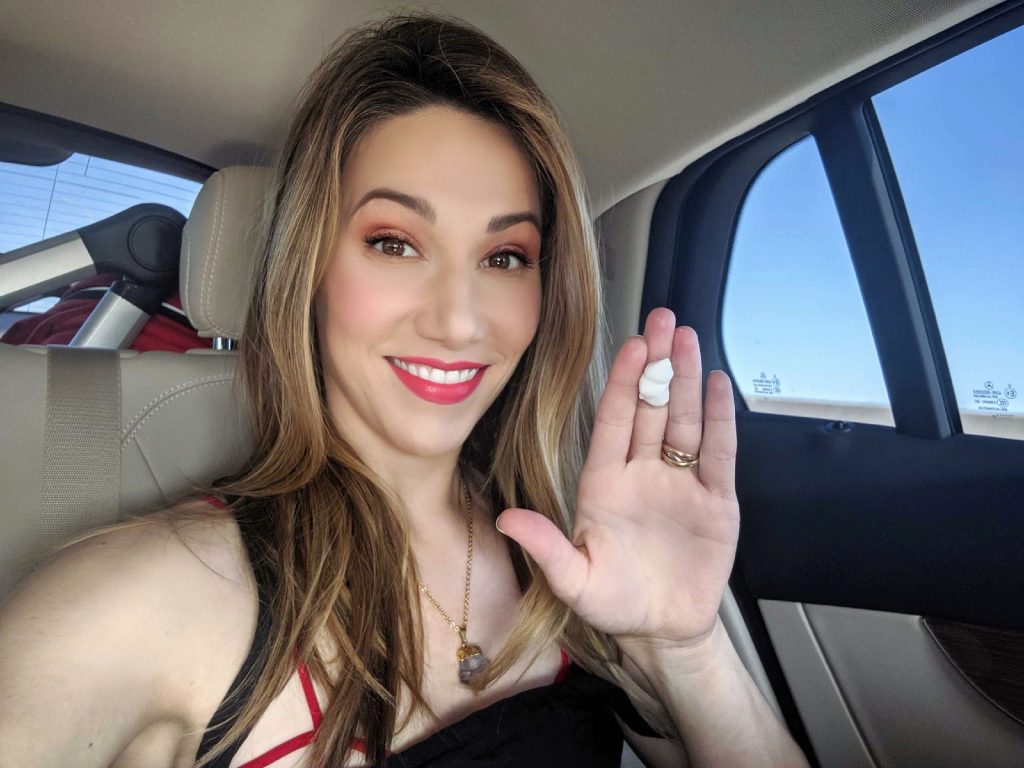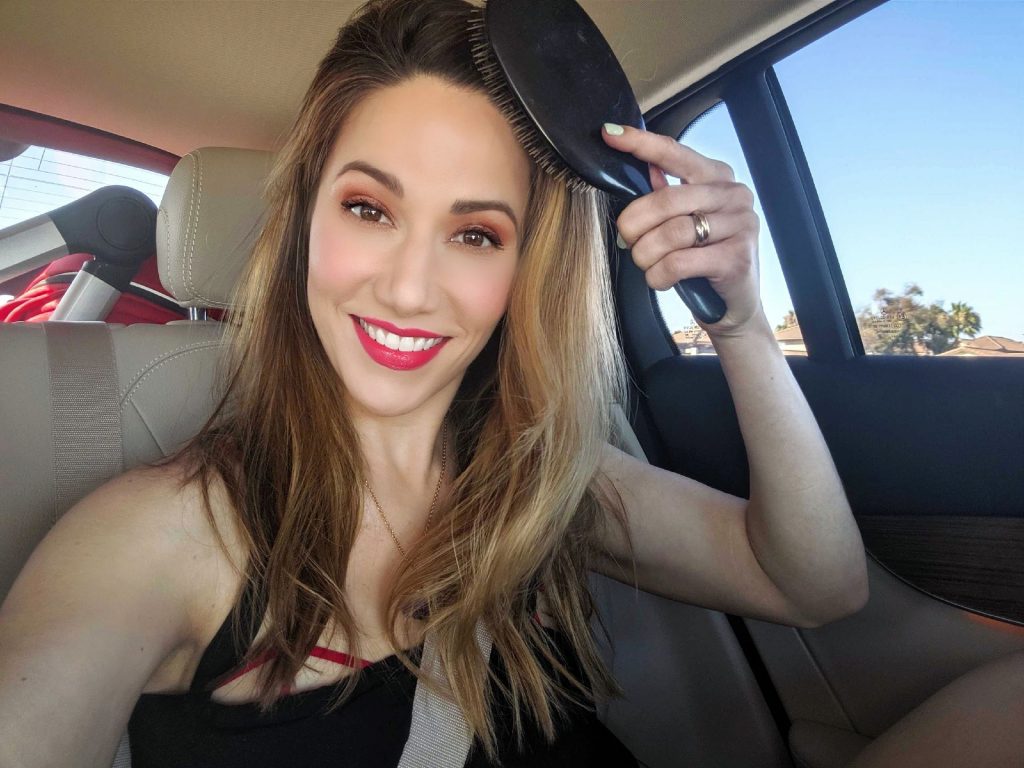 I've been a fan of Pantene since I was in high school, so I am not surprised to discover such an incredible dry shampoo and dry conditioner. I challenge you too to put the Pantene Waterless Collection to the test and let me know how long you can go! Pick yours up now at your local Kroger!
XOXO – Stuart