Lake Tahoe is absolutely one of the most beautiful places I've ever visited. From world-class hiking, every water sport you can think of, trendy boutique hotels, delicious food and exciting nightlife, there is truly something for everyone. I had the pleasure of spending a spectacular forty-eight hours in Tahoe South and have put together these five reasons to visit Lake Tahoe right now.
Hiking
Hiking is one of the best ways to take in the world's natural beauty and get in some good exercise. You can spend two weeks in the Tahoe South area of Lake Tahoe and hike a different trail every day. If you're new to Hiking, you can always pick up some tips from Zero Expedition. A lot of the trails can even be easily reached on foot from your hotel. I kicked off my hiking adventure at Glen Alpine Falls. There is something so calming about the sound of an active waterfall. You can easily spend a few hours here exploring the lower or upper falls. I also highly recommend some 'you' time, so grab a book and read by the falls.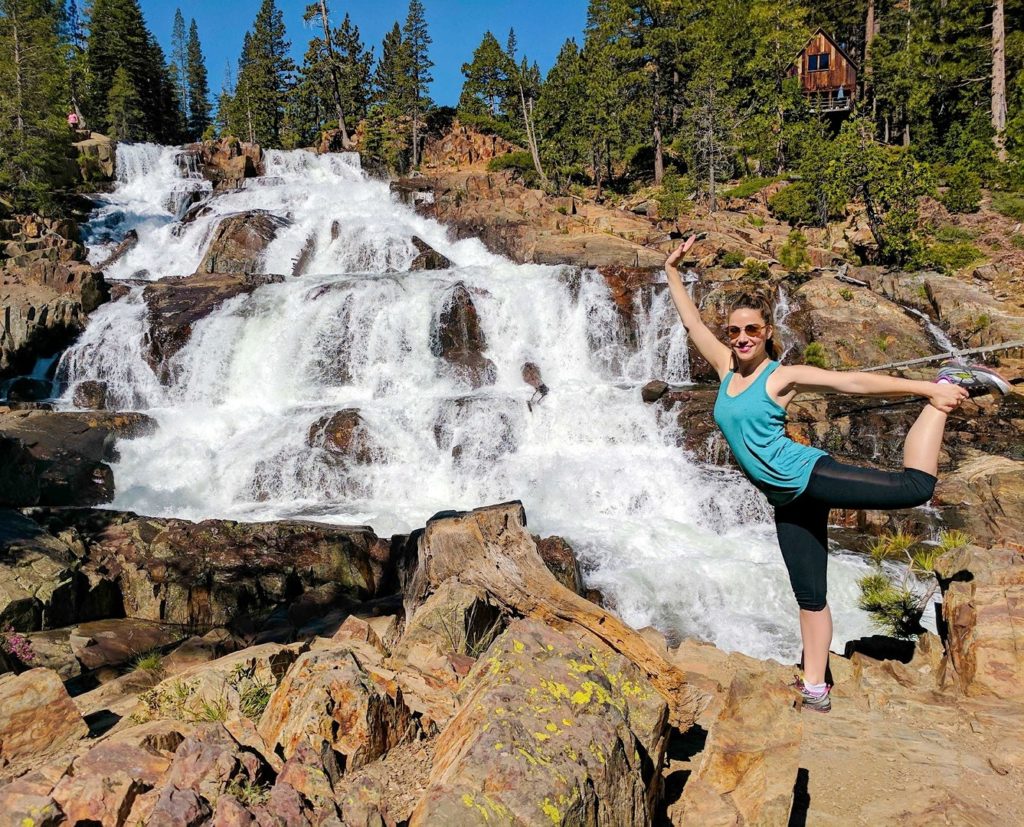 If you are interested in something more vigorous then the Van Sickle trail is perfect for you. This is Tahoe South's newest trail and connects to the Tahoe Rim Trail and Stateline Trail. The views are incredible! You can make a day of it here and hike in and out. It is about 3.6 miles one way to the Tahoe Rim Trail, so you will definitely be getting in your steps.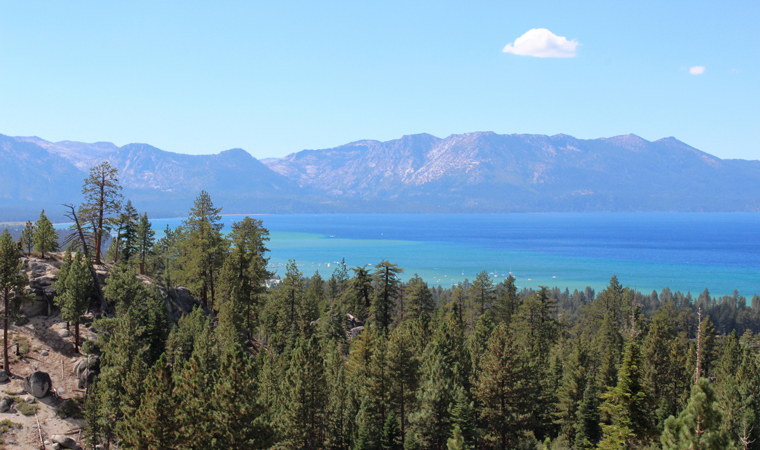 Another option is to spend the day at the Angora Lakes Resort. The only way in and out is by hiking and once you are there you will find it is a total oasis. So plan a day there and rent a kayak or just relax and soak up the sun. Or better yet, book a cabin for the week, get off your cell phone and truly unwind and connect with nature. Please note it is not safe to go cliff jumping, so enjoy all of the wonderful options available to you at Angora Lakes Resort. I'd also like to stress how important it is to pack-in and pack-out during your time in the great outdoors. It is so saddening when tourists leave behind thousands of pounds of trash. Let's all remember to respect mother earth! If you'd like to learn more about what you can do, visit http://www.takecaretahoe.org/.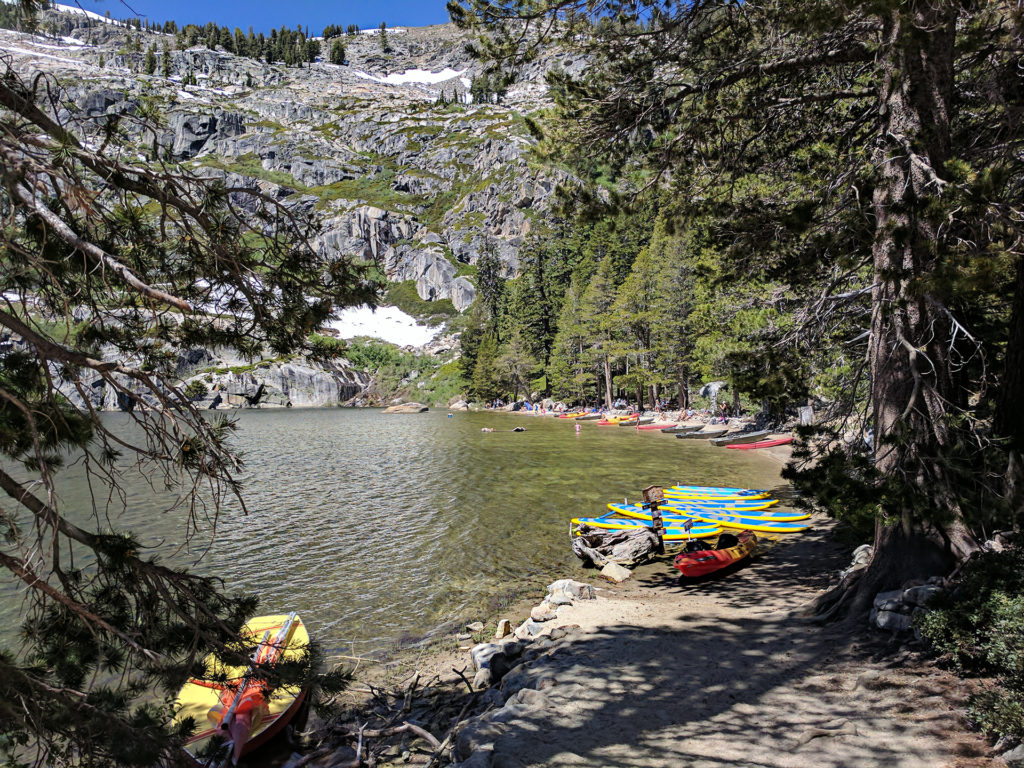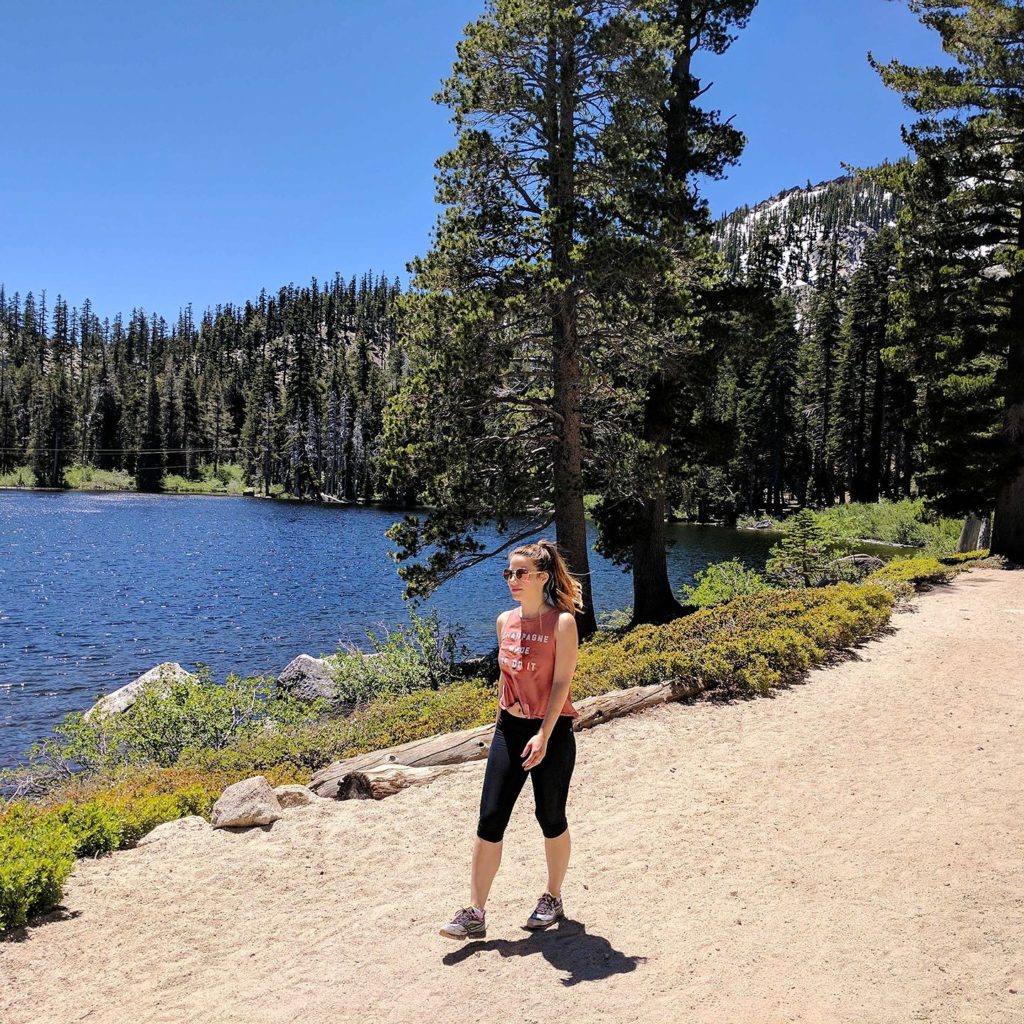 Water Activities
If you love being on, near or in the water, then you are going to be happy as a clam at Lake Tahoe. My sister has been looking at wisconsin lake homes for sale and they looked incredible. It really made me want to visit a lake for myself! So I headed to Lake Tahoe. You can relax at the beach, jump on a jet ski, paddle board or kayak, cruise around on a boat, or hang out on a giant float. Whatever your heart desires that is water-related you will find. A great way to get around is on the water taxi shuttle. It is a fun way to get out on the water, take in the beauty and get to where you need to go!
A wonderful way to spend the afternoon is at Round Hill Pines and Marina. You can take the water taxi shuttle over, grab lunch and choose your favorite water activity. The vibe is super fun and relaxed and the staff is so friendly. They also have a great bar with cocktails that are perfect for some fun in the sun.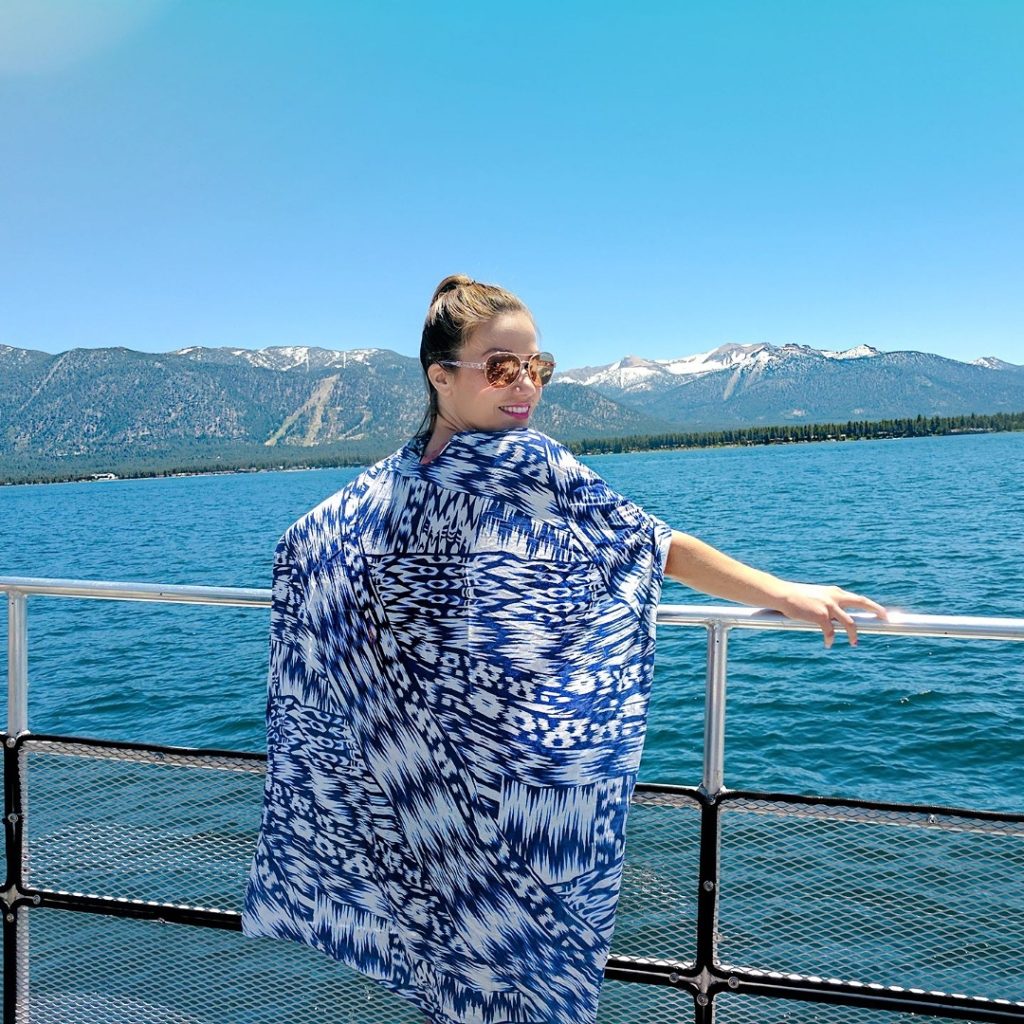 Hotels
Tahoe South has some wonderful boutique hotel properties that have a lot of personality and incredible locations. I stayed at the Coachman Hotel and really enjoyed the backpacker chic vibe. Breakfast is included with your stay. You are greeted with a drink upon arrival and they have a complimentary s'mores bar in the evening. There is nothing quite like unwinding at the end of the day with a glass of wine and some s'mores. There is also a pool, gorgeous roof deck and lots of fun decor elements to take notice of. I also highly recommend the Basecamp hotel, which is just a few minutes down the street. The hotel is very colorful and has a wonderful beer garden where you can actually listen to concerts from a great venue down the street. They have these unique tent rooms, so if your version of glamping is sleeping in a tent inside a hotel room then this is the place for you!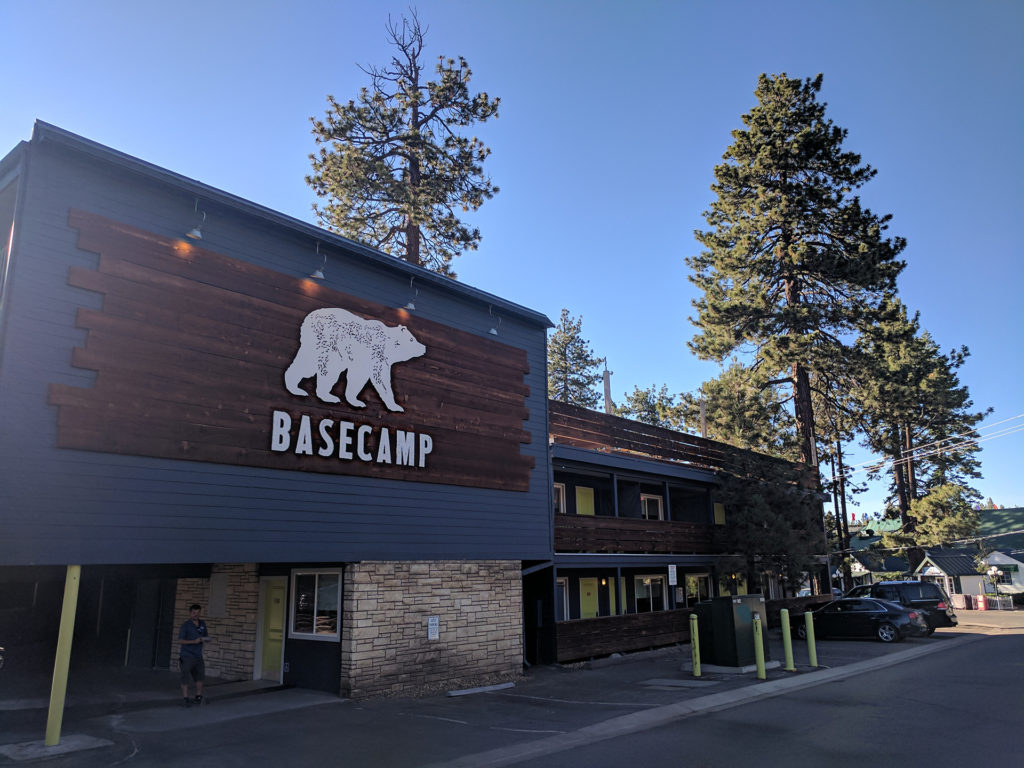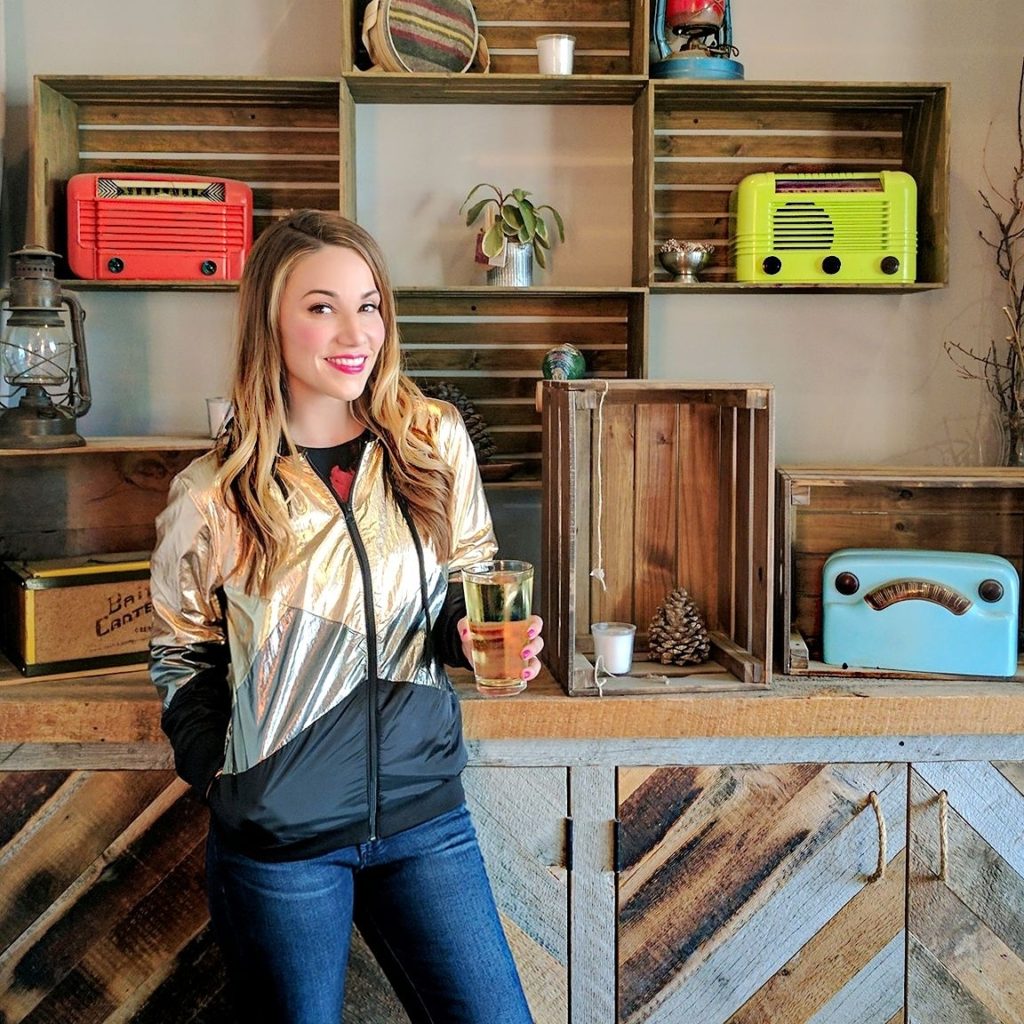 Easy Transportation
It is so easy to get to Lake Tahoe and get around once you are there. My fellow Angelenos can just take the direct flight from Long Beach, California to Reno, Nevada on JetBlue. Then jump on the South Tahoe Airporter and you'll be dropped off at a location near your hotel in about an hour and a half. Once you are in Lake Tahoe you can walk to a ton of places, use the water taxi shuttle or call an uber if needed. I personally don't like renting a car when I travel, so it is great to know you can readily get around South Lake Tahoe.
Restaurants and Nightlife
Lake Tahoe has some really wonderful options for dining and nightlife. There are some great restaurant selections at Heavenly Village, which is this cute central area that is quite bustling in the evenings. I had a delicious Mexican meal at Azul Latin Kitchen and a great experience at the Loft Theater. l highly suggest sitting outside at Azul, ordering some guacamole and listening to the live music. At the Loft Theater, you can enjoy a tasty dinner and a fabulous magic show. I had totally forgotten how much I love magic! If you are in the mood to gamble, just cross the state line into Nevada and head to the tables. I was told that Hard Rock is where you should place your bets.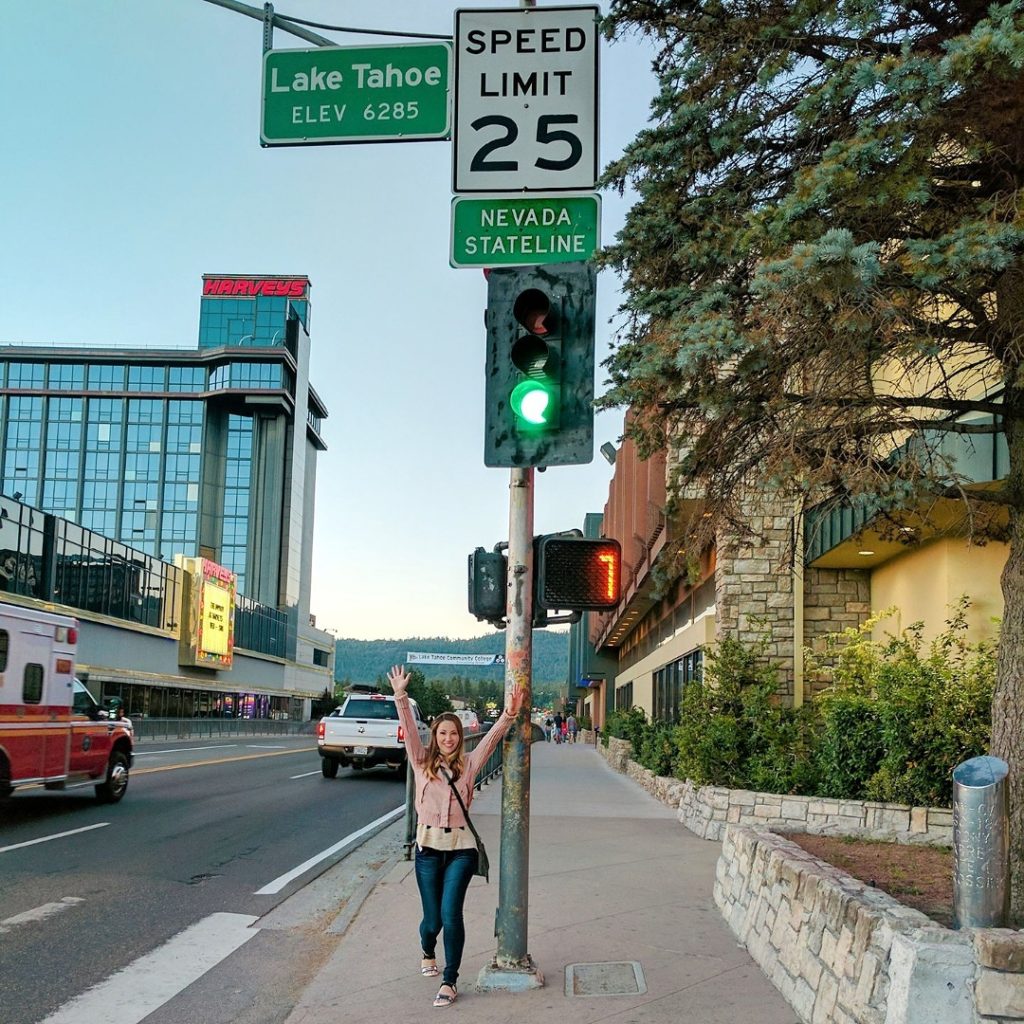 I also created a detailed Lake Tahoe video travel guide, so you can see my adventures in more detail. I hope you enjoy it!
15 Amazing Things to do in Lake Tahoe:
If you can't plan a trip to Lake Tahoe and Tahoe South this summer or early fall, don't stress. There is so much to do in Lake Tahoe all year round! The Tahoe South website is a wonderful resource to plan your upcoming trip.
XOXO – Stuart
This article was brought to you by Tahoe South.