This is a sponsored conversation written by me on behalf of Crest. The opinions and text are all mine.
Hello, 2019 and hello awards season! It's a busy time of year for me, especially now that I have a baby on my hands. I've become a master of pulling a show-stopping look together in no time flat, and that look includes my smile. This year I tried something new to get my pearly whites looking pearly white: a 14-day challenge with Crest 3D White Glamorous White Whitestrips. The name might be a mouthful, but the whitening strips aren't! I barely notice they are there during use (I can even drink water while I'm wearing them!) Here are my favorite things about this no-fuss whitening method (and a way to get a great deal on them!)
They are super comfortable
For anyone on the go, the hassle of traditional whitening methods is a complete turn-off. I can't tell you how many times I've wondered how to get whiter teeth without stopping my day in its tracks. I love that I can go about my business while I'm wearing Crest 3D Whitestrips. They stay put using Advanced Seal™ Technology while I'm using them, a huge plus when you're a multitasking working mom! I can focus on my to-do list while Crest does all the work. I don't even have to be at home! I can apply them anywhere. Did I mention that I can drink water while I'm wearing them? This is a life-saver for nursing mothers who need to hydrate constantly.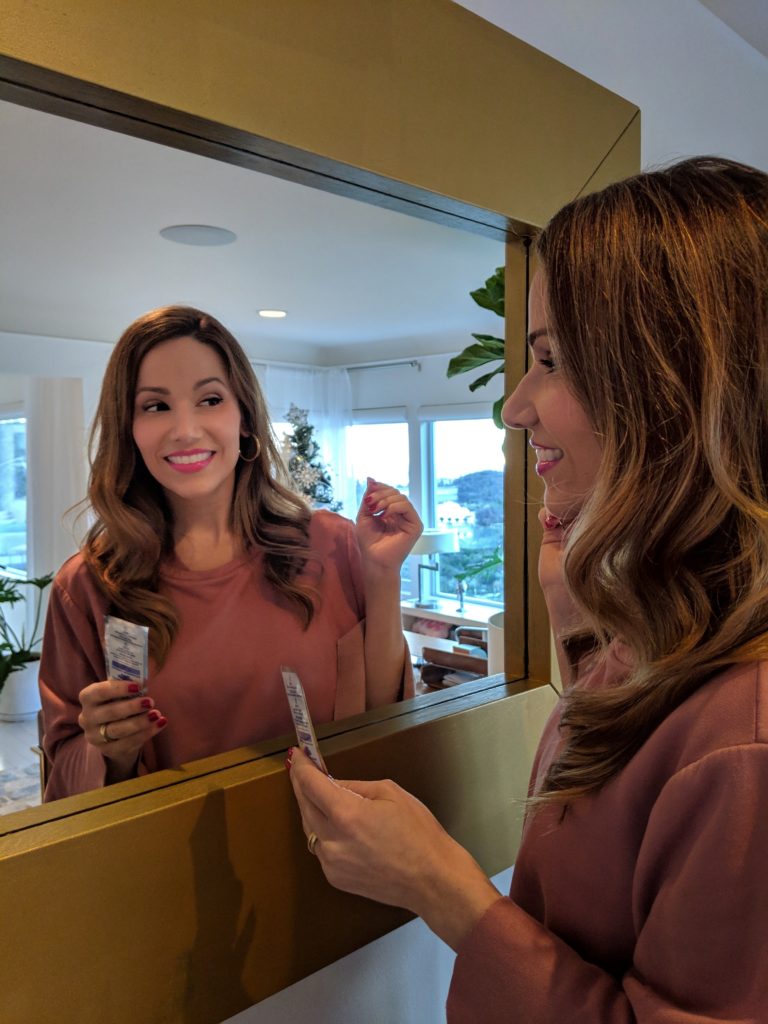 They work fast
You can see results as early as day 3. I know I did! And guess what? Those results can last 6 months and beyond. An easier teeth whitening process with longer-lasting results? Yes, please. I applied the Crest 3D Whitestrips once a day for 30 minutes, and by day 14 I was seeing full results. Pretty amazing! That's 25 times faster than the leading teeth whitening toothpaste I was using before.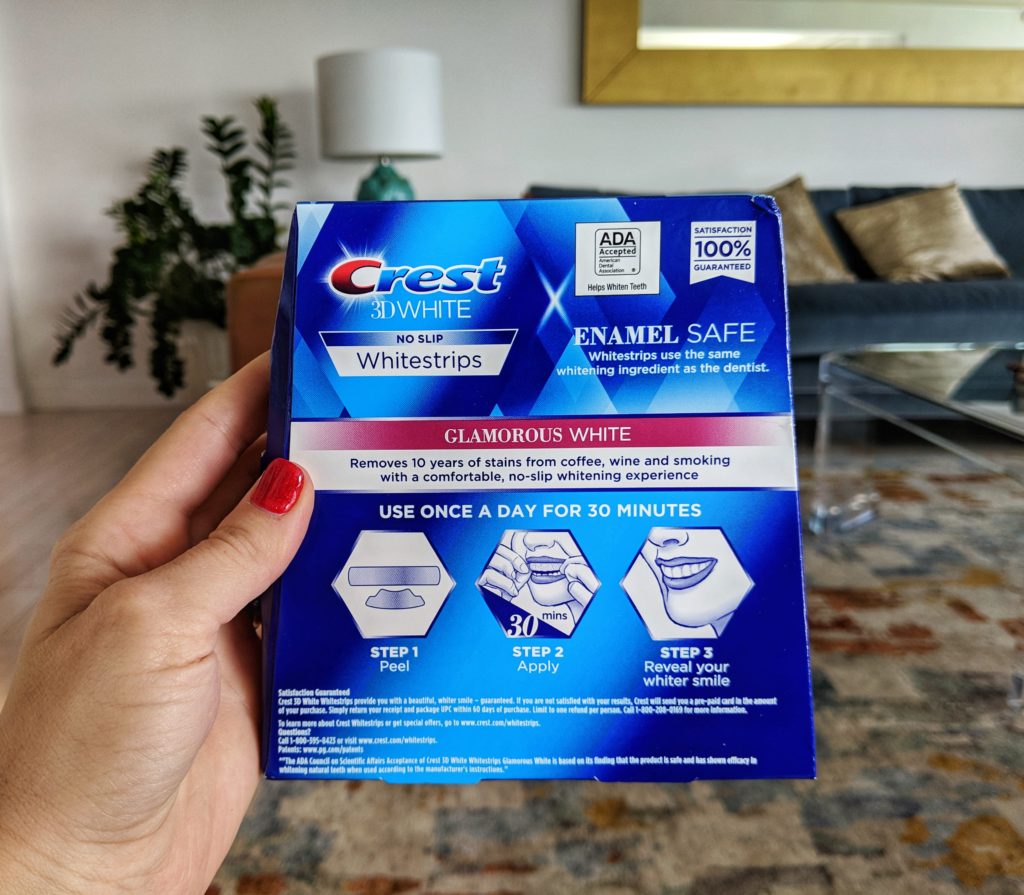 They're safe
My fast-paced lifestyle over the last ten years has taken its toll. I love to drink wine when I celebrate and coffee when I need to stay awake! But both of those drinks can seriously impact the whiteness of your smile. To top it off, I have sensitive teeth that don't always respond well to teeth whitening kits, so I was a little skeptical at first. Fortunately my sensitive teeth had zero issues with Crest 3D Whitestrips! They use the same enamel-safe whitening agent that dentists use every day, so I can trust that my whiter smile is still a healthy one. I've tried everything and this is what works!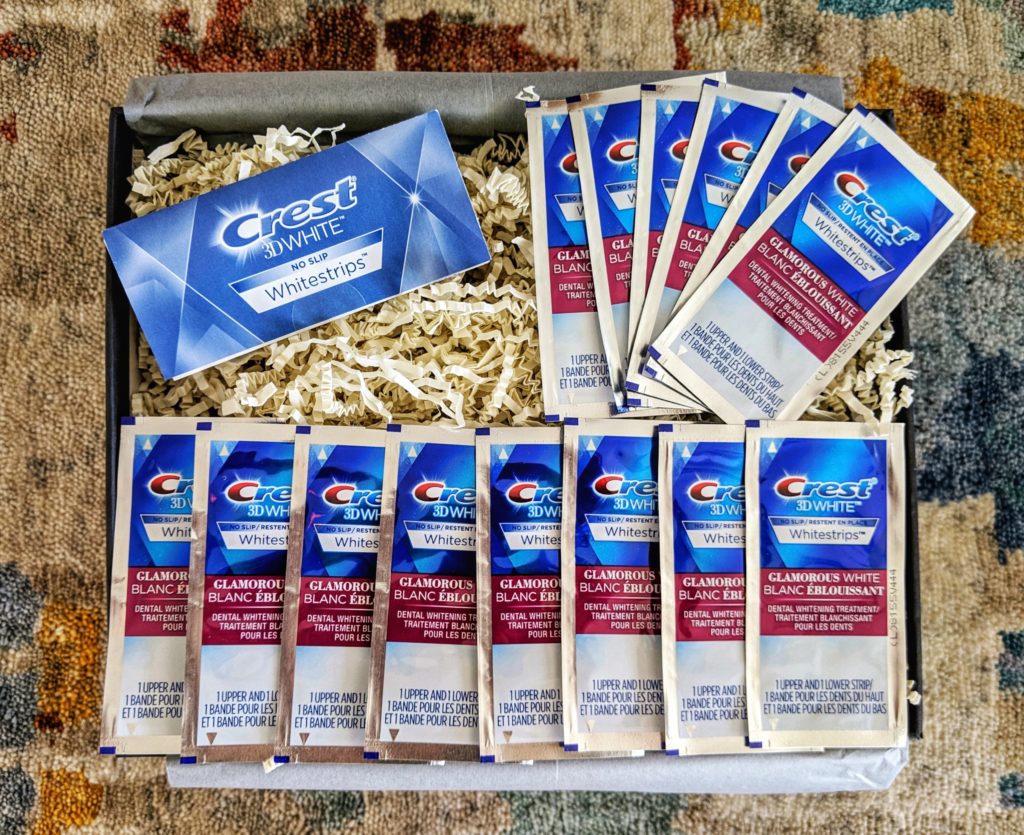 They're an unbelievable value
I got my Crest 3D White Glamorous White Whitestrips at Sam's Club and got a BONUS Monthly Whitening Boost Kit with my purchase! I can maintain my smile with a name I trust at no additional cost. Sam's Club is great about throwing in extras with their products so I always check there first!
Awards season, anyone?
I am always on the move this time of year, but I have one less thing to stress about in 2019 because Crest 3D Whitestrips brightened my red carpet smile. A beautiful smile is a sure-fire showstopper, and I can't believe how easily I got mine over just 14 short days. Best of all, I know my new look will outlast this awards season by several months!
Before

After
Have you taken the 14-day challenge? If you have, I would love to see your results! Tag me @StuartBrazell and @Crest in your before and after photos. I'm dying to see all those dazzling smiles! If you haven't started your 14-day challenge yet, hop on over to Sam's Club right now to get your bonus whitening boost kit. Once you've seen the change in your smile, you're going to want to keep it sparkling bright!
XOXO – Stuart
Comments submitted may be displayed on other websites owned by the sponsoring brand.