We're a few weeks into life as a family of three, and I'm starting to really get the hang of this mom thing! Asher still loves to throw me a curveball whenever he can though and getting dinner on the table with a baby in tow is no joke. Takeout isn't an option every night and it can be pretty tough to plan, shop for, and prepare a home-cooked meal in between feedings, changings, and all the other responsibilities that come along with motherhood. Whenever I've looked into meal kit services in the past I just could never seem to get past the price, so when I found out about Dinnerly, a relatively new service with meals priced at $4.99 a serving, I couldn't wait to look into it. Dinnerly sent me three meals to review and this service definitely delivered. (No pun intended!) Here are my honest thoughts on my Dinnerly experience and some reasons why I know you're going to love it as much as I did. Make sure you look for my sign-up code at the bottom of this post to get started!
Why I Honestly Love Dinnerly (and So Will You!)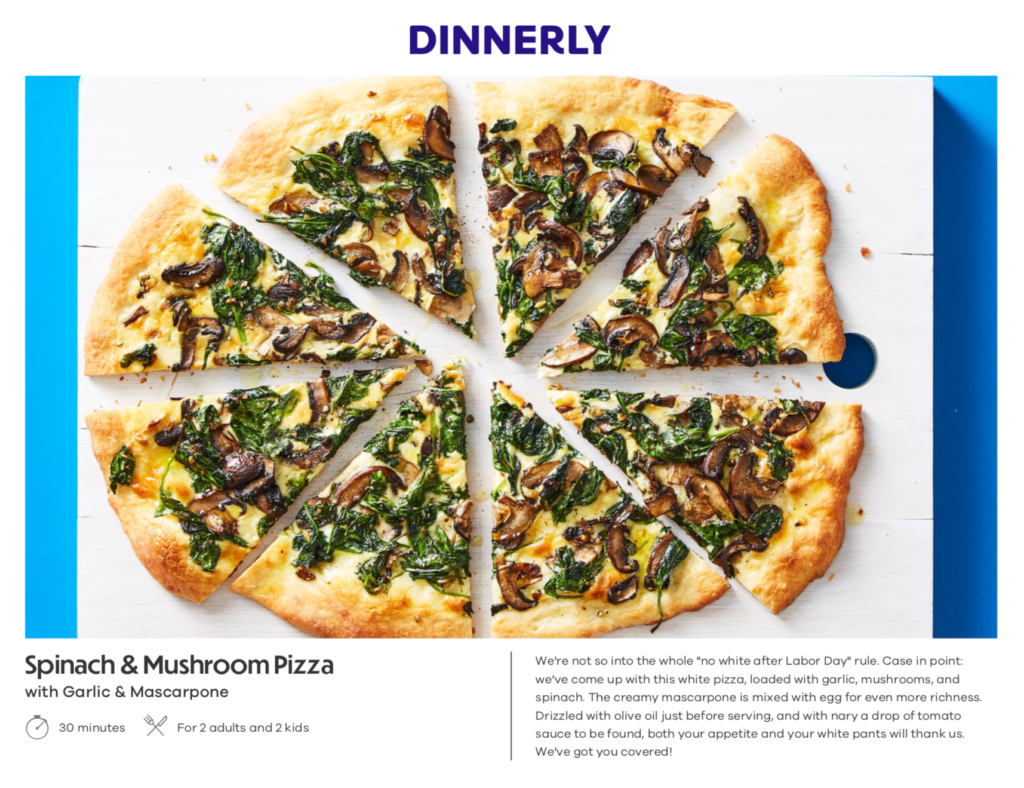 Anyone who has ever tried to go grocery shopping with a baby knows why I refuse to do it if I have any other option. I would much rather be spending quality time with Asher at home, and this week that's exactly what I got to do…while still putting together three home cooked meals with fresh ingredients brought right to my front door! They even offer six different recipes each week to choose from, using seasonal ingredients. I decided on the Beef Mole Chili with Jasmine Rice and Sour Cream, Southwest Turkey Burgers, and their Spinach and Mushroom Pizza.
The main ingredients came in a box with a recyclable liner and reusable ice packs, and there really wasn't much more packaging material inside than I would expect to bring home from the store. They sent me digital recipe cards instead of paper ones to crack down even further on waste. The recipe cards listed exactly what I needed and gave simple instructions in five easy steps. Everything cooked up in less than thirty minutes and we were able to sit down to a fresh, family meal without the hassle of planning or shopping for it! And even better, because we were able to customize our choices, we knew we would actually eat the recipes that were sent to us.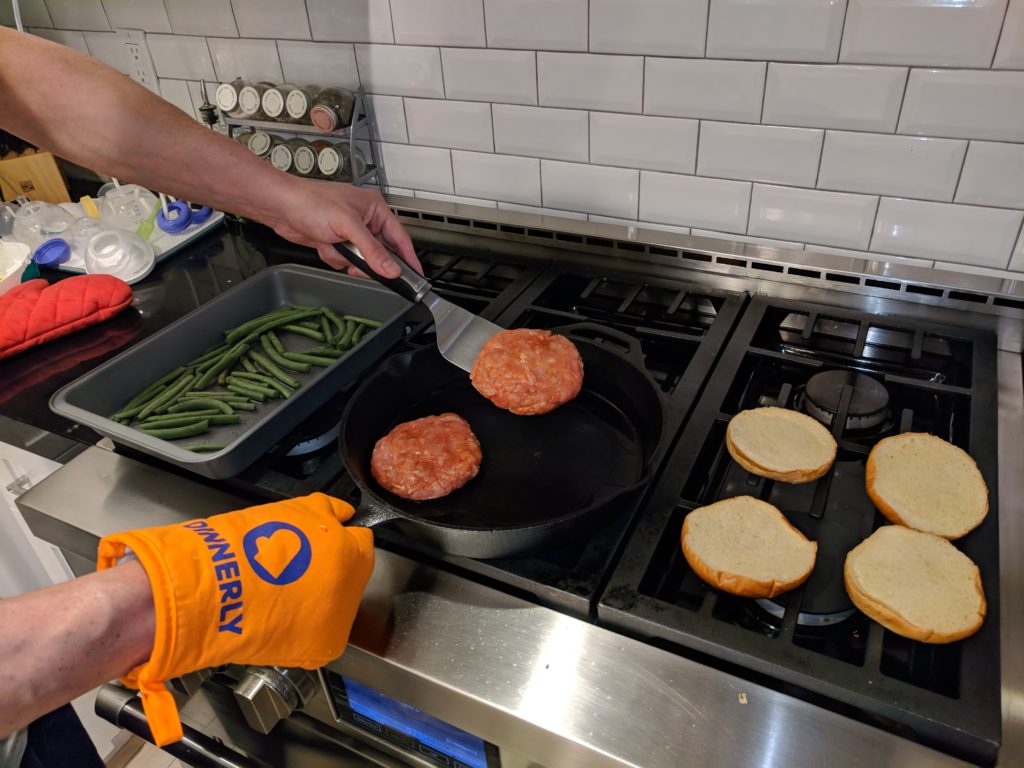 I might be a mother now but I'm also a career woman, and how we spend our hard-earned money is very important to me. I love knowing that we can have the best of both worlds with Dinnerly: ingredients for a home-prepared meal delivered to us without a dining-out price. At $4.99 a serving, we spend less than we would on most takeout for an even fresher meal, which leaves more room in the budget for when we do decide to go out. That kind of price point just isn't available with other meal delivery kits.
Busy doesn't begin to describe my life right now, so this service was a life-saver in the first week! Whether you're a parent or a professional (or both!) a home-cooked meal doesn't have to be a luxury anymore. We were able to put all three of our meals together in less than half an hour each, and the steps were clearly laid out for us on our digital recipe card. Dinnerly is set up so that you don't use any more time, money, or headspace than you need to get dinner on the table. I love that I can sit down ahead of time to choose three meals with the click of a button and not think about those meals again until it's time to make them!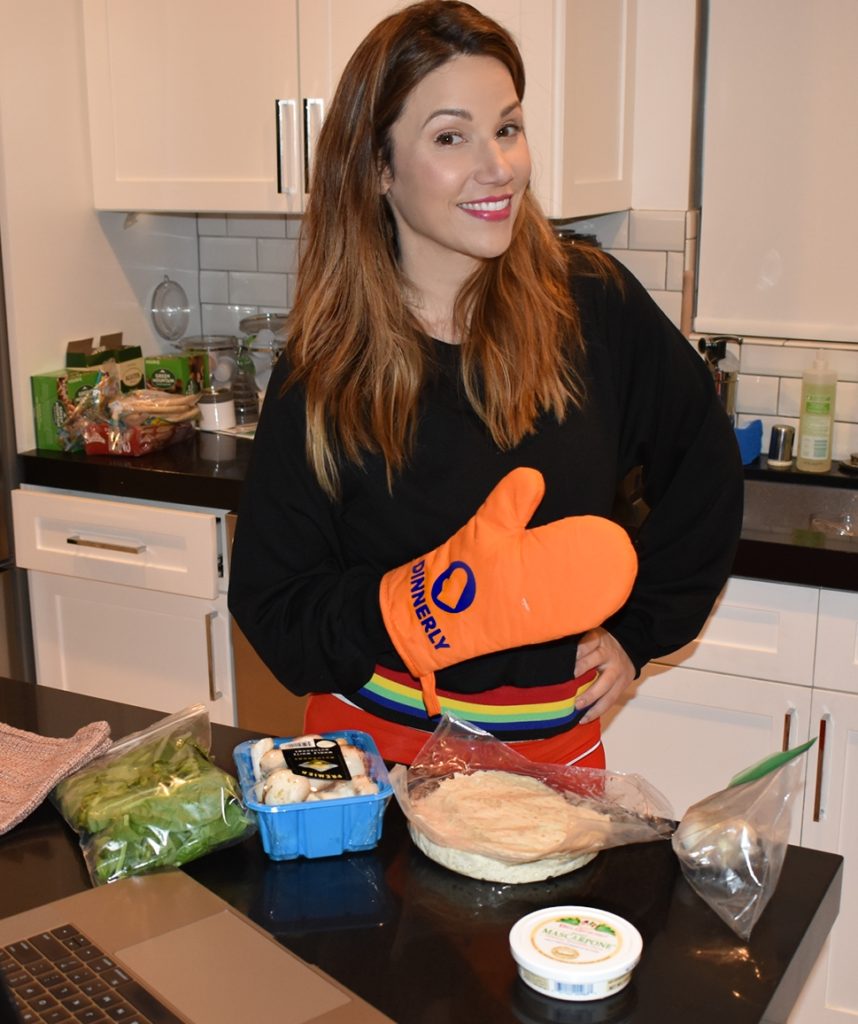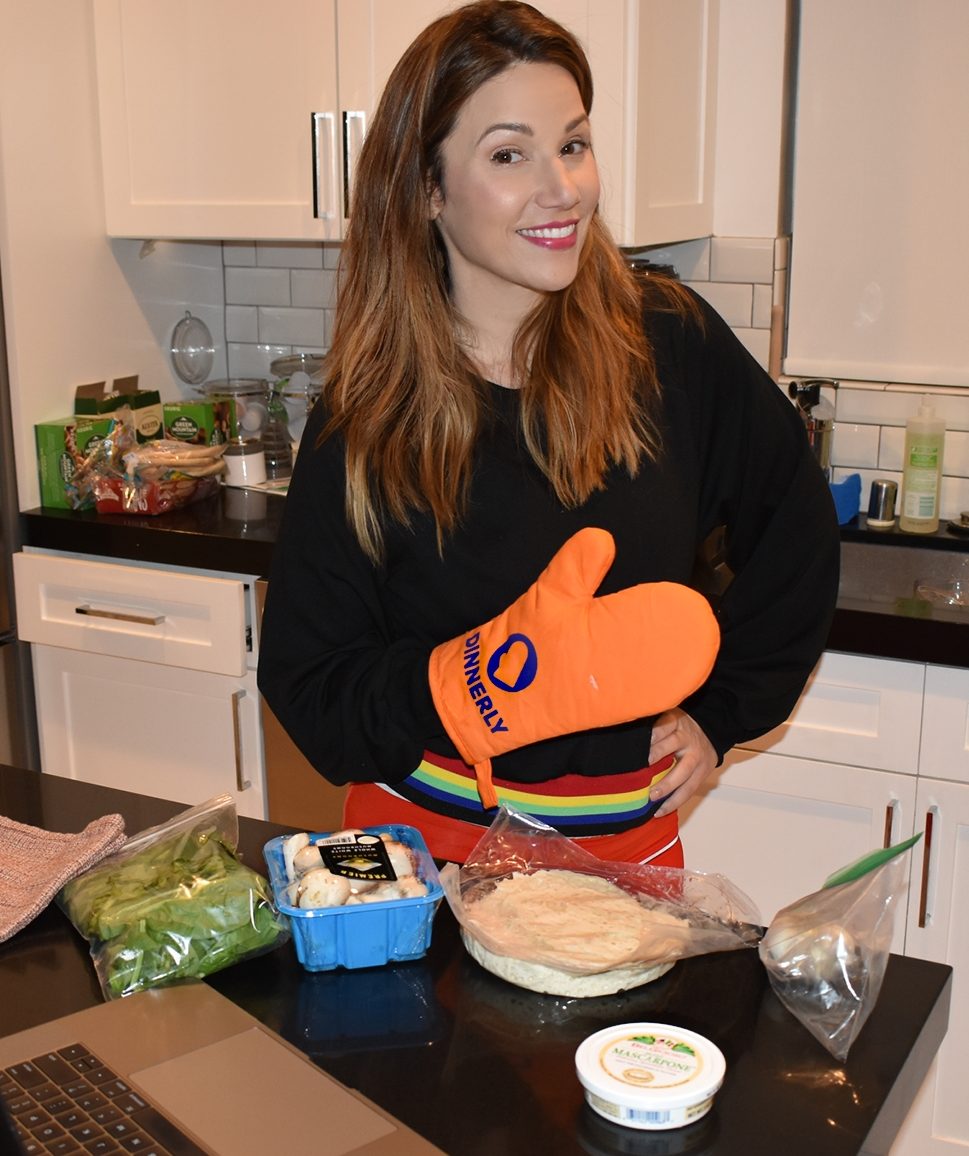 If you're looking to streamline your weeknights or cut down on stressful mid-week grocery runs, Dinnerly is definitely worth a look. Check them out on Instagram, Facebook, and Twitter for more information, and sign up using my code STUARTSAYS to get free shipping on your first box when you're ready to give it a try! I can't wait to hear about your experience in the comments!