When you are pregnant for the first time, everything can feel overwhelming. Whether you are waiting to share the happy news or shouting 'I'm Pregnant' from the rooftops, dressing your ever-changing body can be especially challenging. It can be tempting to just shop online or buy bigger sizes in regular clothing, but I highly recommend physically going into a store and trying clothes on during your pregnancy. Guess what ladies, walking around with your pants unbuttoned is not cute (I know because I did it for a month). So I'm thrilled I discovered Mom's the Word in Los Angeles and worked with a maternity style expert. They helped guide me during this special time to feel fabulous and fashionable! I've teamed up with them to share these wonderful maternity shopping tips for first-time moms.
Maternity Shopping Tips for First-Time Moms
What Size Maternity Clothes to Buy
Mom's the Word carries their own line of clothes and features both maternity and non-maternity brands all over the world. Generally, if you are a size 6 pre-pregnancy, you will be a size 6 in maternity. But your body is going through so many changes I highly recommend trying clothes on in-store and benefitting from being sized. I worked with Austin at the Third Street location and he was so extremely helpful! He made me feel very comfortable and helped me select the essentials I should purchase to get started.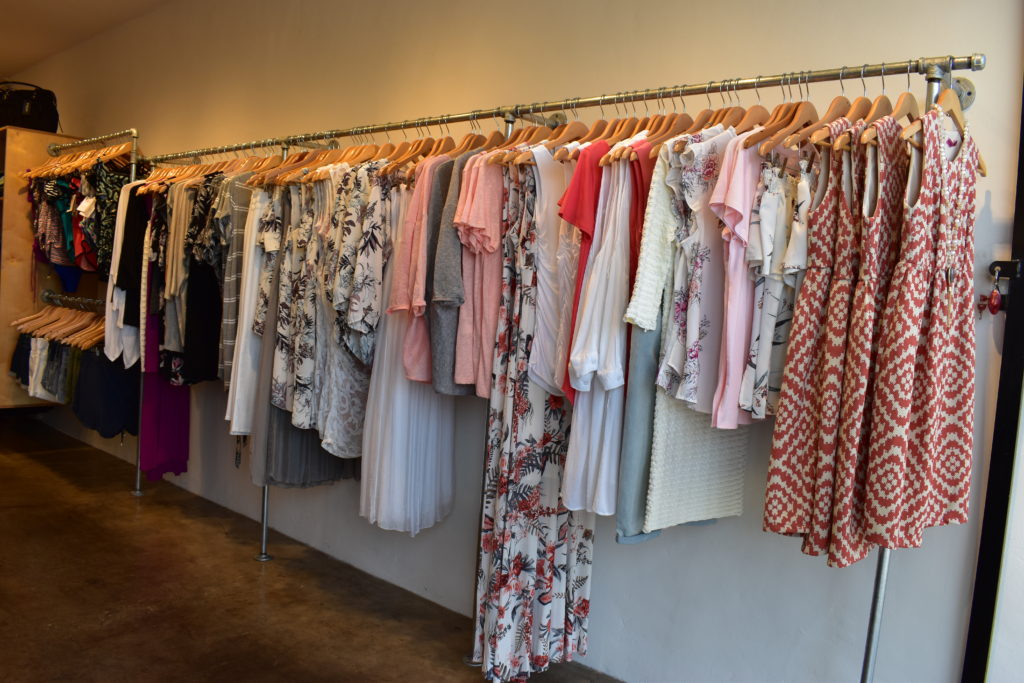 Maternity Essentials
Denim
Fabulous Dress
Bras and Intimates
Active Wear
Be Open-Minded with Your Style
Meet Other Mamas
If you are the only one in your friend group who is currently pregnant, you can feel isolated. So shopping in a brick and mortar maternity store is a great way to hang out and meet other mamas who are going through the same things. Hey, it's time to build your mom tribe! Plus there is tons of space for hubby to hang out, so feel free to bring him along.