Stuart Brazell is thrilled to be speaking at the 'Passion to Paycheck' Event in Los Angeles, CA on Saturday, April 7th.
Be Your Own Brand For a Living!
Passion to Paycheck is an event where you can join the hosting & entertainment community as well as learn from Hollywood's top television presenters, media personalities hosts and professionals! Acknowledge what you have done and what you have to offer and learn from masters how to be paid by being you!
Join Stuart Brazell at 2 pm for 'The Paycheck Part' Panel: PR, Business and Branding. She is excited to drop some wisdom and inspire up and coming journalists, on-camera personalities, and content creators to pursue their passion and earn a living all while building their personal brand.
If you can't attend in person, join Stuart Brazell's Instagram for all the fun and behind the scenes action!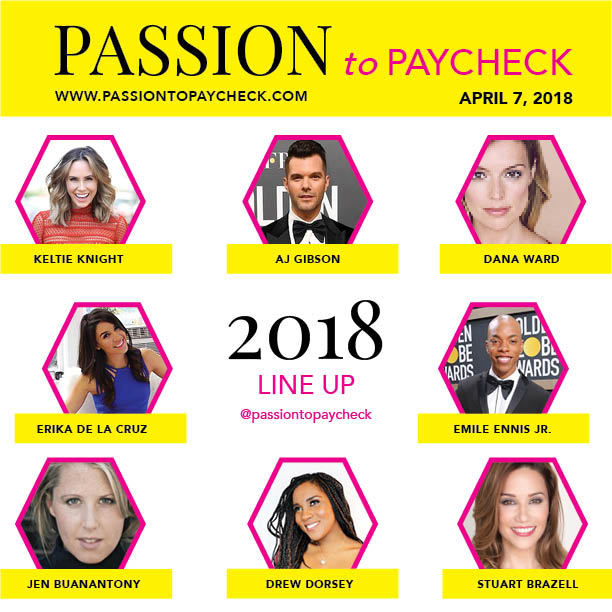 Here is the 2018 LINE UP!
Co-Founder of The Lady Gang Podcast & Entertainment Tonight's: Keltie Knight
Former Clevver TV Exec & Co-Founder of Pre Heels: Dana Ward
Official Host of Golden Globes Pre-Show: AJ Gibson
Entertainment Reporter, TV Personality & Creator of Stuart Says: Stuart Brazell
Clever TV Host: Emile Ennis JR.
Clever TV Host: Drew Dorsey
Founder of Press Pass LA: Jen Buonantony
Get your tickets here!
And as always, shine bright and do you!