This shop has been compensated by Collective Bias, Inc. and its advertiser. All opinions are mine alone. #samsungtargettech #CollectiveBias
I'm an android only girl and I rely on my phone for EVERYTHING, so I couldn't wait to get my hands on the Samsung Galaxy Note8! I've been using this phone for about a week and I'm so excited to share with you how I've incorporated the Samsung Galaxy Note8 into my daily life, how it is improving my content, increasing my productivity and keeping me on schedule.
How I'm Increasing My Productivity with the Samsung Galaxy Note8
The Screen
As soon as you unbox the Samsung Galaxy Note8, hold the phablet in your hands and take in the infinity display, you will recognize you are looking at the biggest screen ever in the Galaxy family. And since it is water resistant, you are pretty much holding the only portable notepad you can use when wet. This large screen is especially helpful for my fellow friends who are always on the go! I can easily manage my schedule and easily see all of the details of my busy calendar, watch and edit videos on the fly, utilize the split screen option to access two or more apps at once, easily sign documents that need my immediate signature, brilliantly manage my social media and capture some incredible content.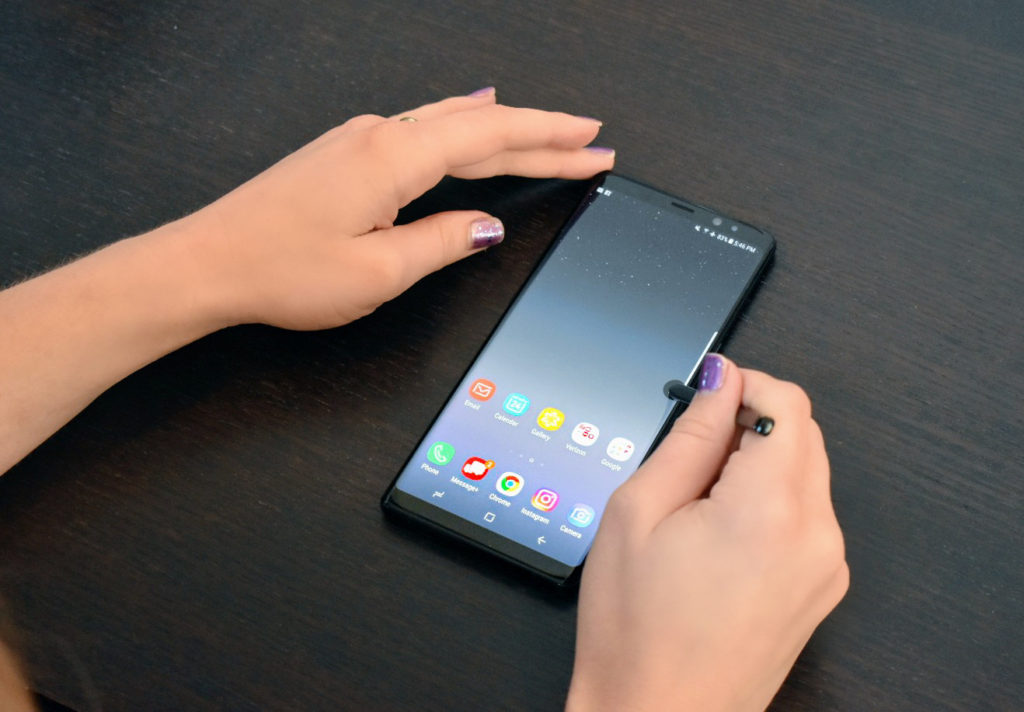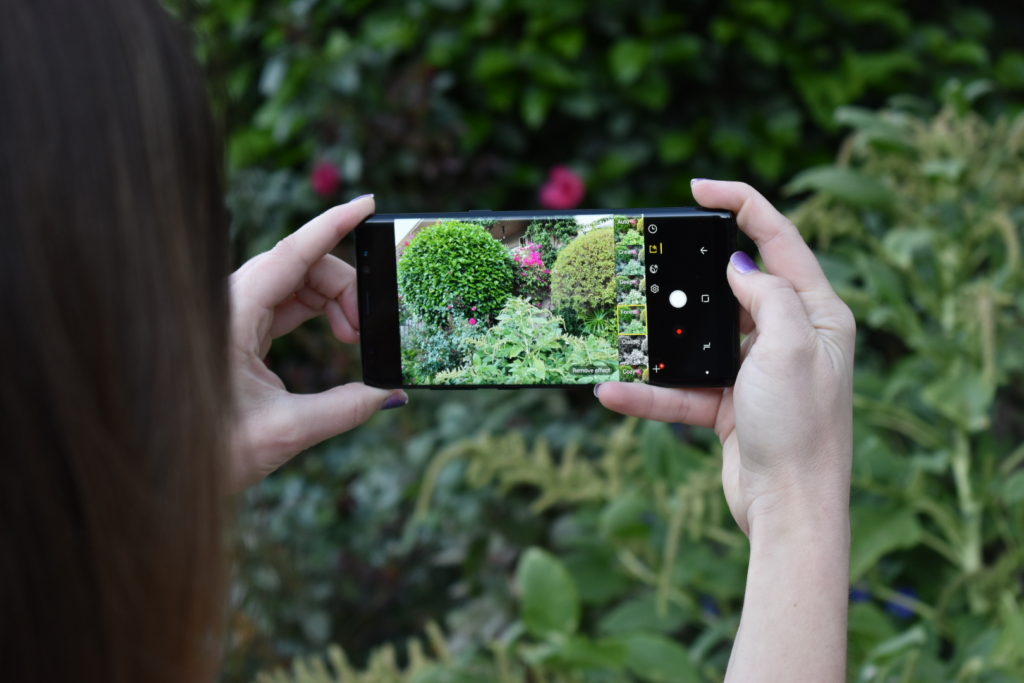 The S Pen
The S Pen is a total game changer for me! Let's go over some of the exciting things the S Pen can do!
One of my favorite features is to use

air view to hover over an item to get a preview. This is especially helpful when accessing tasks and appointments on your calendar on an especially busy day.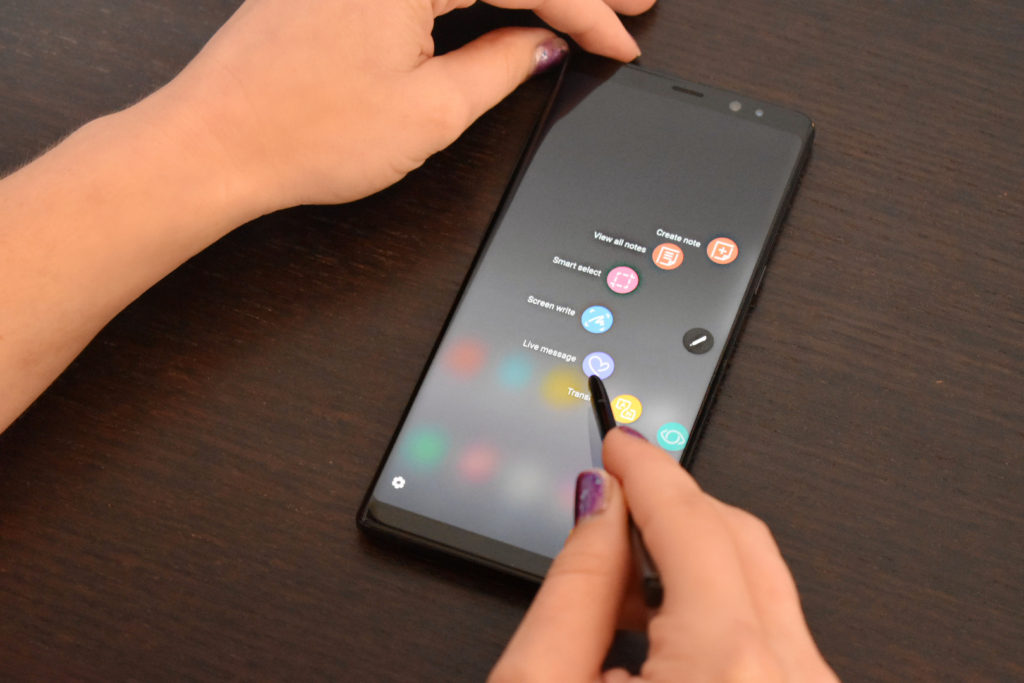 You can also use air view to preview a website if someone text messages or sends you a link.

Screen write will take a snapshot of the entire page. With smart select you can capture anything on the screen, select your size and choose square, oval, or lasso. With both options you can then you can use the S Pen to take notes or draw on it and send the screenshot with those notes to others or save it for yourself.

Live message is super fun because it will save your note and you can send it as a gif. So that means it will look like live writing.

The glance feature is great for research.

Translate is a huge benefit for me because I frequently travel. This is so convenient to translate words and even popular phrases right there on the spot.

Direct pen input lets you pretty much write out anything you want and it'll translate it to text for you.

The screen off menu lets you take your S pen and immediately start taking notes on your black screen when the screen is locked. This is hugely beneficial if you need to take an instant note and don't have time to unlock your screen.
The Camera
I work as an Entertainment Reporter and Social Media Journalist, so the camera is key for me! The Samsung Galaxy Note8 camera went above and beyond my expectations!
I am obsessed with the dual pixels and live focus option. This is especially beneficial if you want to take a beautiful portrait shot in a busy area. It will focus on the subject and blur the background. This photo was taken on a busy street right before the sun completely set, so you can see that the Samsung Galaxy Note8 functions wonderfully in low light conditions.

With live focus, you can choose how much blur you want. I liked this image with a super blurred background.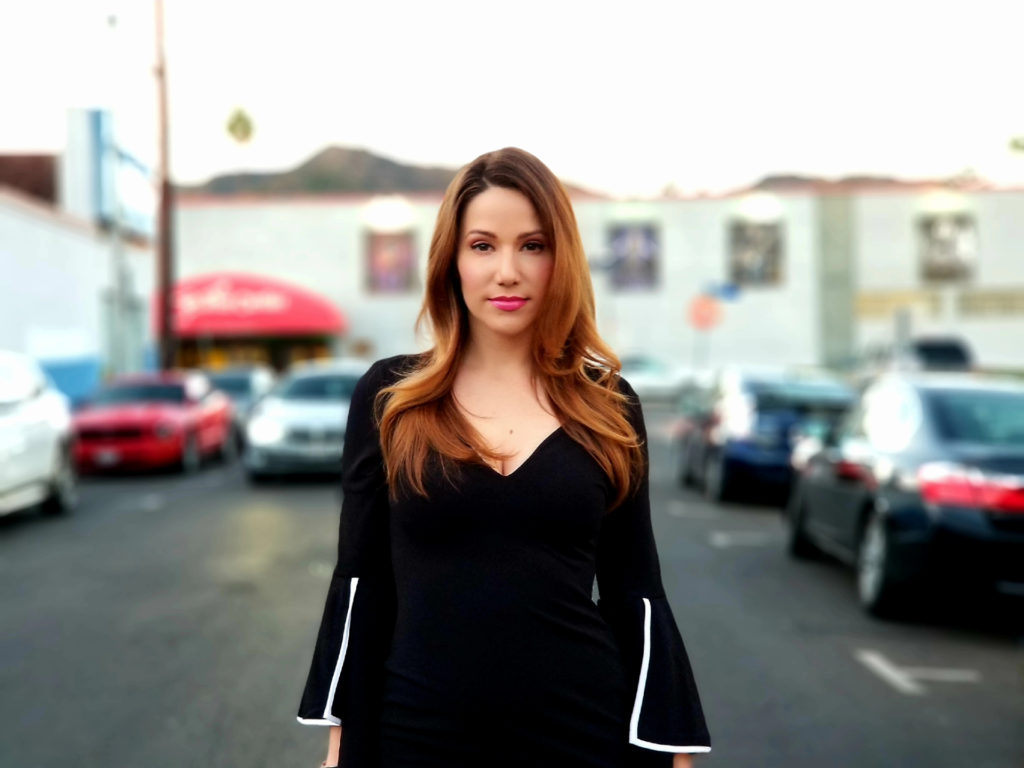 The Samsung Galaxy Note8

also comes with an impressive array of photo editing options, so I was able to save time by not running this image through other photo editing applications.

Selfie mode is also very exciting as you can choose beauty mode and fix imperfections.

I'm a big fan of the fun stickers options! You really don't need to use social media apps anymore to have fun with your photos. Here I turned myself into a mouse eating cheese just using a sticker.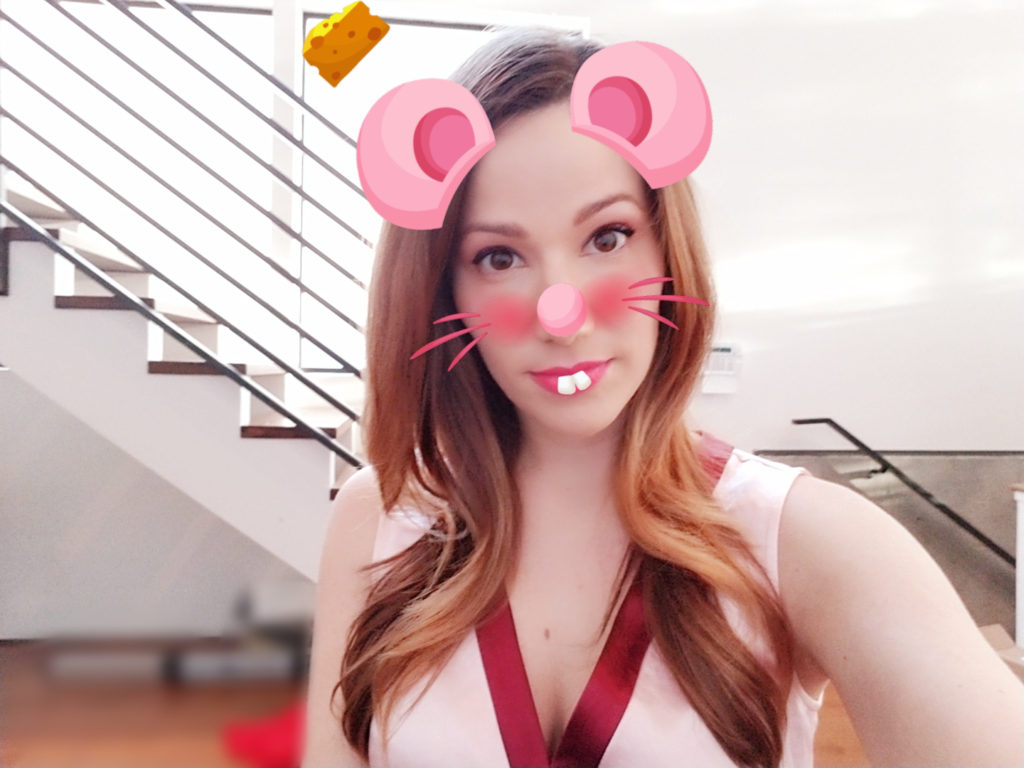 This phone has

2X zoom, so you can get closer and sharper. Now you can fool your friends and family at that next big event that you sat front row!

You can also instantly access the camera by double clicking the power button so you never miss a shot!

Voice control is also a great option to use. Enable and it will follow voice commands for words like smile, take a picture and more.

Manual mode allows you to control your camera like a pro for my avid and experienced photographers.

The video quality is extremely professional as well. I'm especially excited about the

moving focus option which is great for action videos like a sports game or in my case recording my travel videos.

With

2x base memory (64GB); 50% more RAM and an advanced processor

there is more room for pictures, video and everything runs faster and smoother

There is also the brand new

Bixby Vision which improves shopping, scanning & function.
And let's not forget, the Samsung Galaxy Note8 is also a phone!
I hope my article and review has encouraged you to also boost your productivity using the Samsung Galaxy Note8! I easily found and purchased the Samsung Galaxy Note8 at my local Target.
Just enter the store, head for the electronics area and you will immediately see the Samsung display.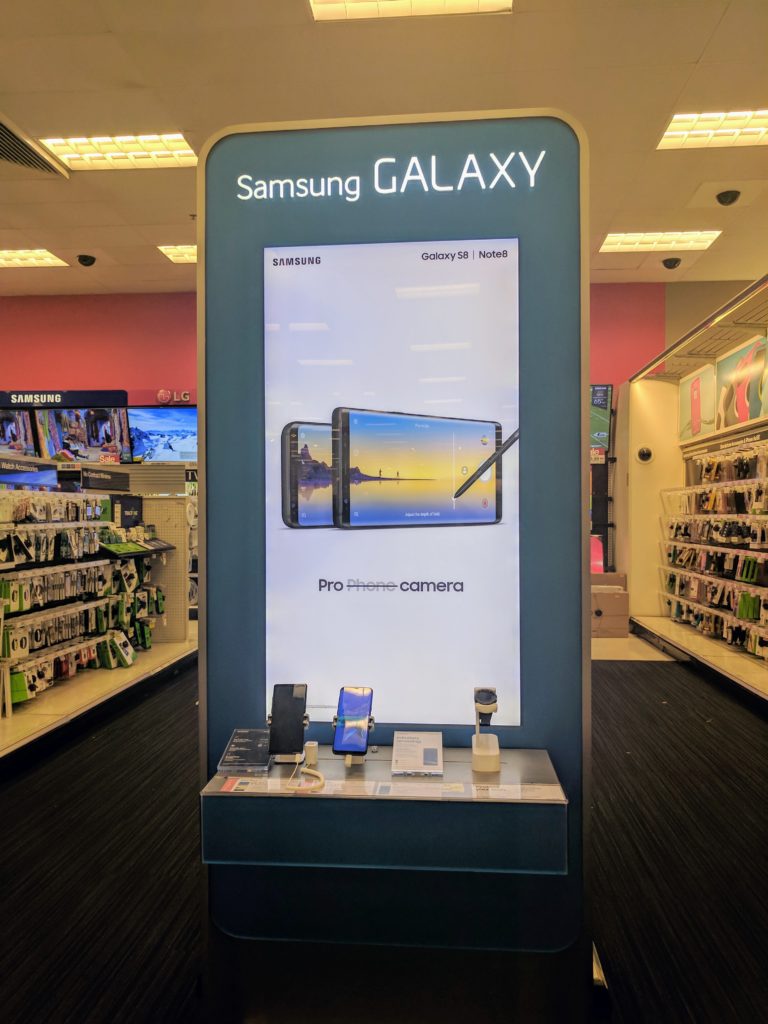 I was quickly greeted by a sales associate and walked out of the store less than an hour later with my brand new Samsung Note8. Be sure to look for the Tech Center sign and someone will help you. What I love about shopping at Target is that they work with multiple cell phone carriers, so I was easily able to purchase my new phone and set everything up with my carrier in store.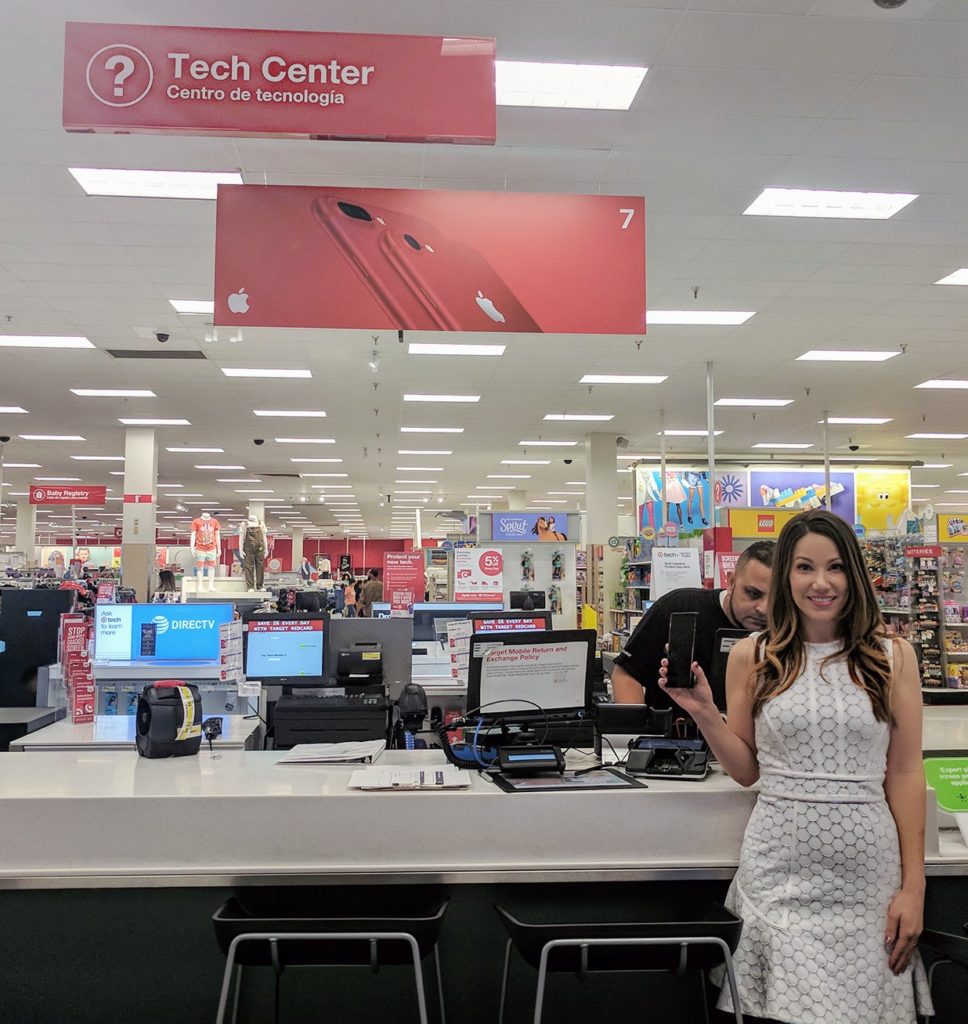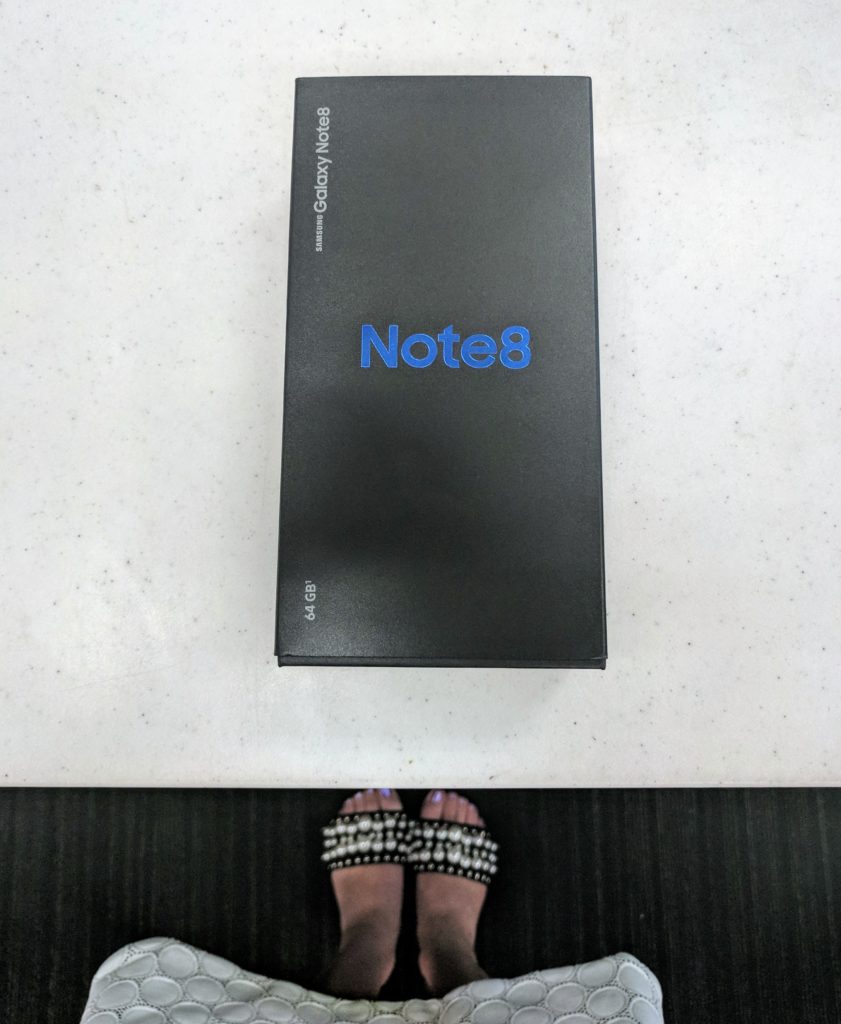 And I'm super excited to share this exciting sweepstakes with you! Below you can enter to win over $4600 in prizes, including the Grand Prize, s Samsung Galaxy Note8 plus $450 in gift cards to shop for accessories, apps, and more (a $1399.99 value) right here:
#samsungtargettech #Sweepstakes (9/25 to 11/16)
Good luck everyone!
XOXO – Stuart