Happy Spring fellow ShoeDazzle lovers and Fashionistas! I am so honored to be chosen by ShoeDazzle to put together a lookbook featuring shoes with tassels. I'm really loving the tassel trend! My article is already live on their website, but I wanted to make sure I shared it with my wonderful readers here as well! I'm a TV Host and Lifestyle Blogger, so I'm always looking for amazing shoes and outfits that are fashion forward and really pop on camera. Like my fellow girl bosses I'm incredibly busy with a demanding work schedule, so being able to select my favorites online and have my shoes shipped right to the front door is the best way to shop!
I am also a huge fan of JustFab, so I decided to select 3 fabulous dresses to style with 3 pairs of shoes featuring the tassel trend. I hope you enjoy these looks and get some major spring fashion inspo!
3 Ways to Style Shoes with Tassels:
Look 1: Faydra in Royal Blue with the Mock Neck Midi Dress in Black
I am absolutely crazy for this heel! First of all, it is extremely comfortable. I work long hours standing a majority of the day so that is key. I've really been enjoying the resurgence of the tribal print and this electric blue makes quite a statement. The color and print pair amazingly with this little black dress for a fun spring look or a night on the town. Did you choose the Faydra? Tweet me how you style these fabulous shoes!
The Faydra also blends a few trends I'm digging right now. It is a mule with an open heel, it has these fabulous tassels you can tie and style in a number of different ways, and it is seriously the ultimate evolved gladiator mixing masculine style with feminine detail.
Look 2: Johanny in Taupe with the Novelty Trim Fit and Flare Dress in Indigo
You can never go wrong with a nude colored heel. It elongates your legs and goes with everything! I especially like this taupe color for spring. And how cute are the red and white details on this dress. This will definitely be making an appearance on July 4th!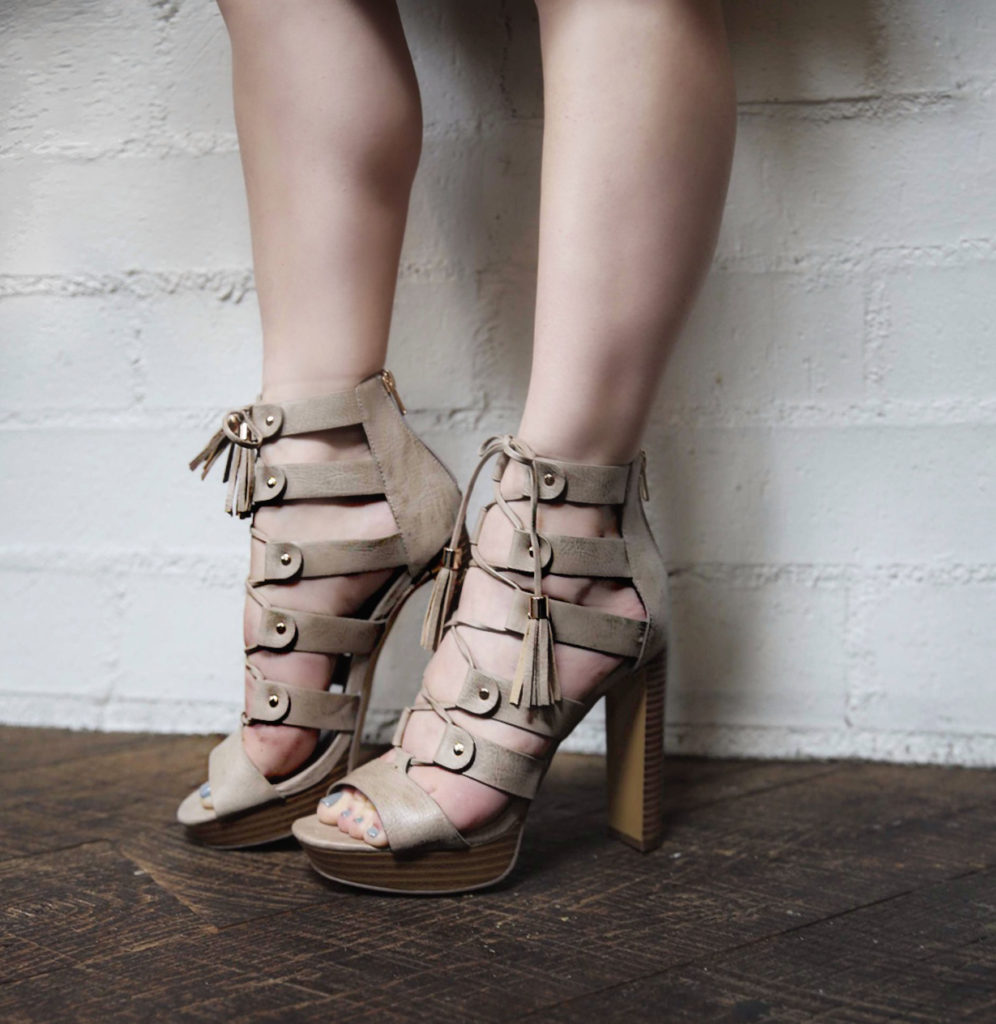 This fit and flare dress styled with the Johanny are perfect for date night! They are the ideal mix of dressy and casual, and the stacked heel gives you added support and height. Don't be shy girls, show off those gams!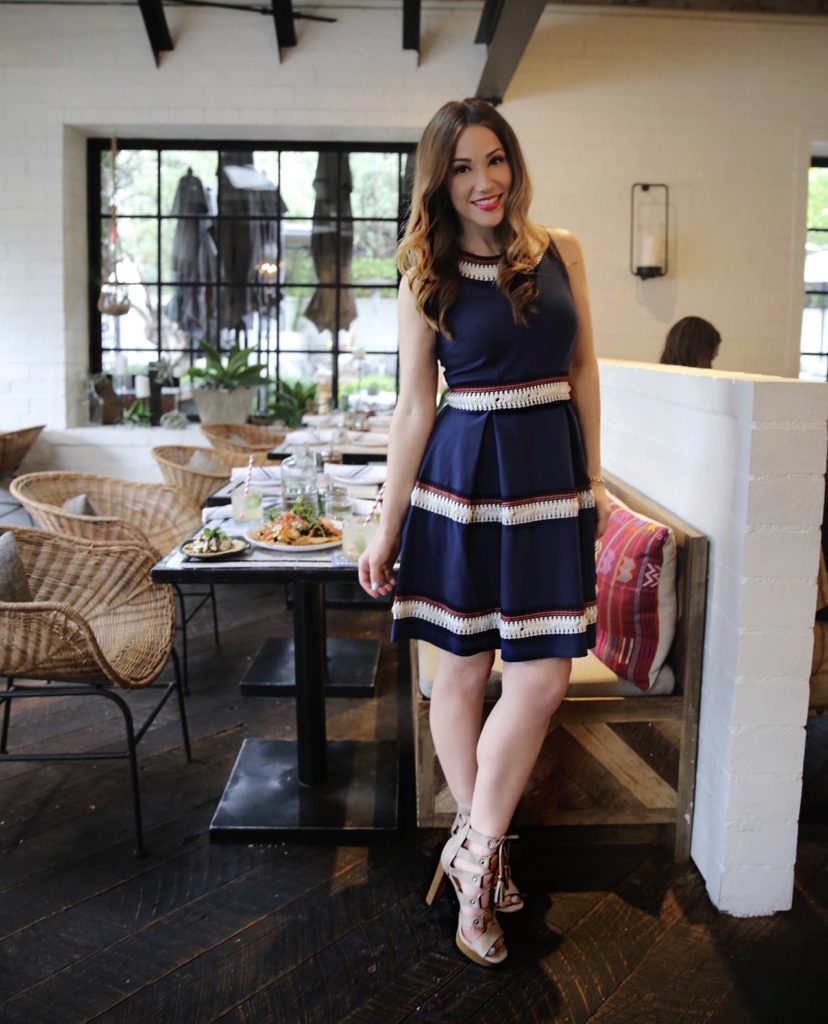 An added extra touch is the gold detail on the tassels and the studs. It warms up the skin tone and transitions well into the new season and seasons to come. I can easily see myself wearing these beauties this summer and fall.
Look 3: Parisia in Yellow with the Off Shoulder Midi Dress in Indigo Multi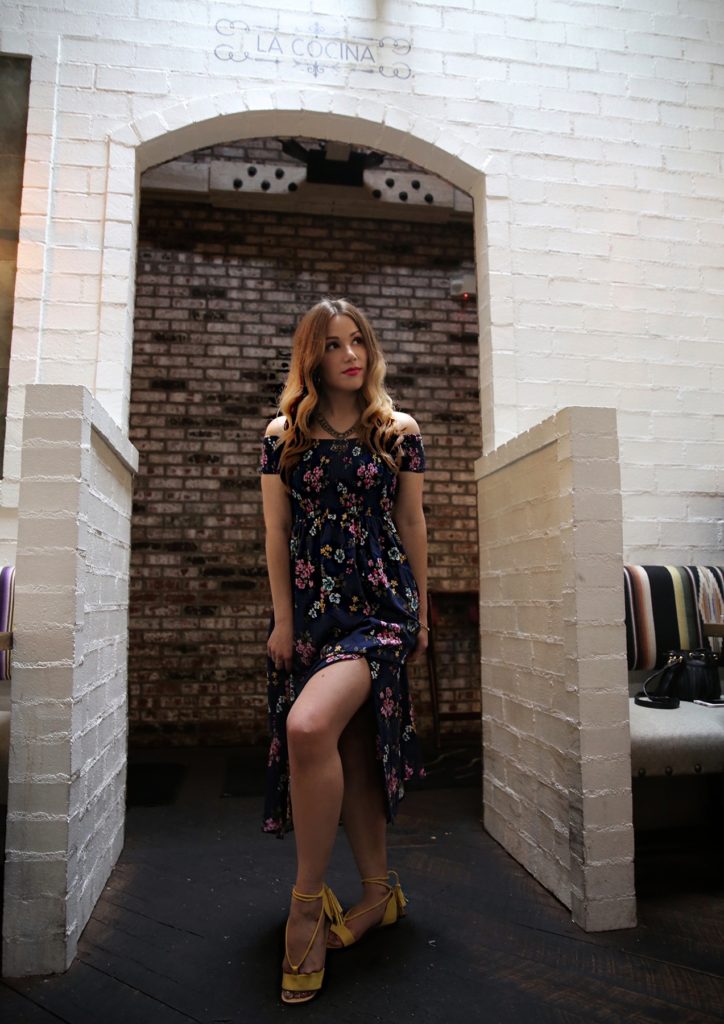 Of all three looks this one screams spring the most! I live in Los Angeles, which is usually known to have perfect weather, but we have had more rain this year than we've had in the 10 years I've lived here! Fittingly on the day I planned to shoot this lookbook it was pouring outside, so I headed to one of my favorites spots in LA that I knew would have the most natural light. So I can't wait to wear this on a sunny day and frolic through the spring flowers!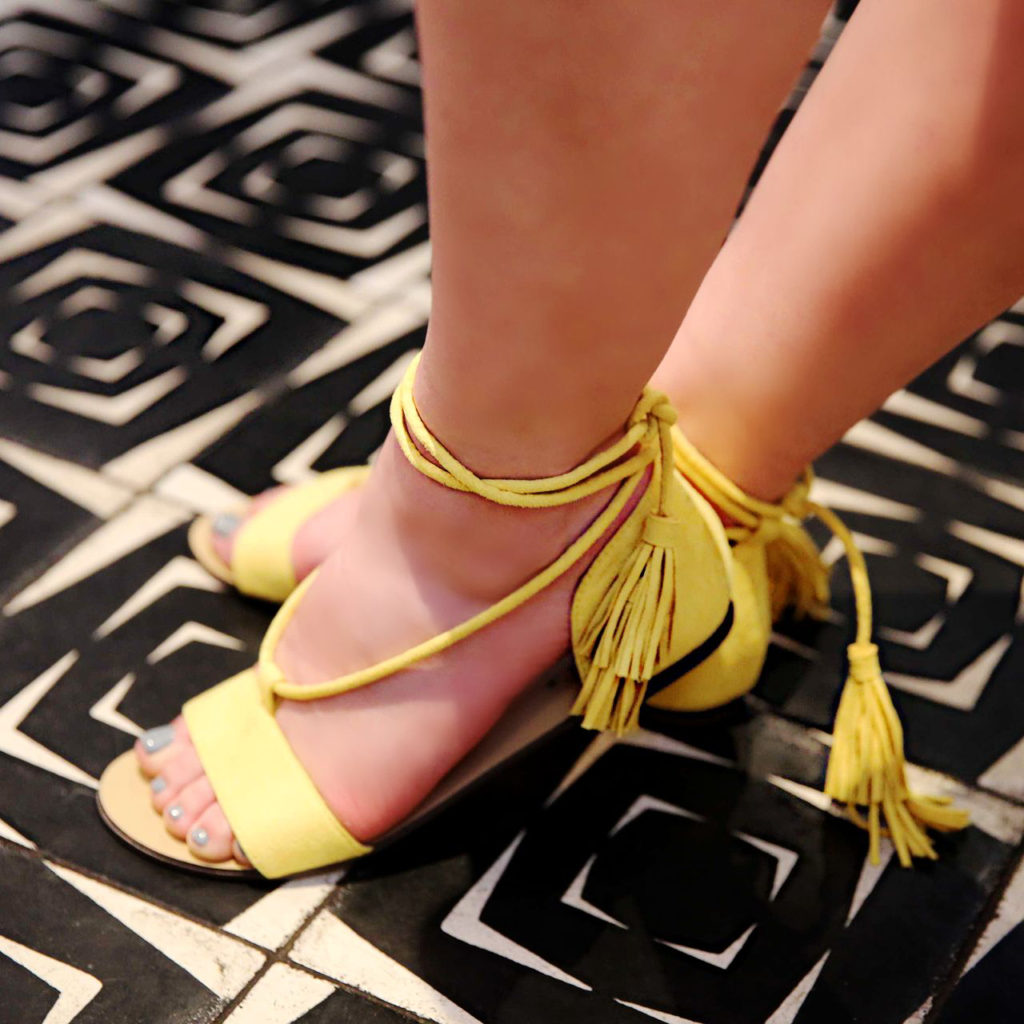 I love a good heel, but it is so important to incorporate stylish flats in your wardrobe. Your feet and Instagram feed will thank you (time to put away the rubber flip flops ladies). I'm crazy for this pop of color and how the yellow really brings out the floral print on the dress.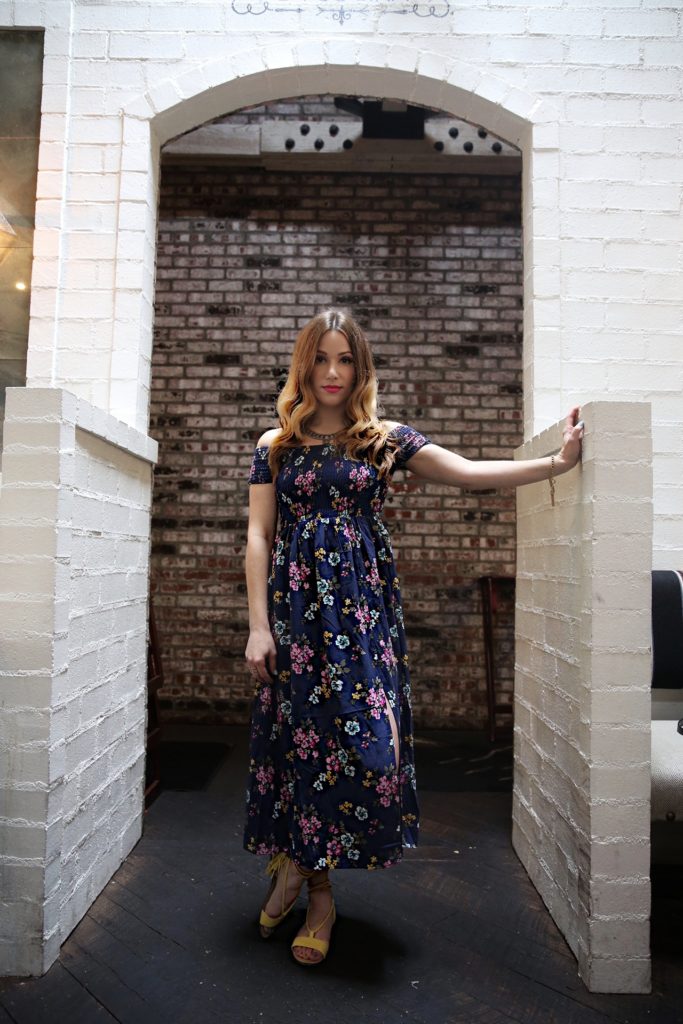 You can experiment with all kinds of different ways to tie these tassels, which I find so fun! The suede texture is so soft and luckily since these flats are vegan friendly, they did not get ruined when I was walking in the rain into the restaurant. The Parisia will bring any look you put together to life and will save your feet during long travel days when you still want to look stylish.
Well there you have it new friends! I really hope you enjoyed this lookbook as I had so much fun creating it. 💞 Please be sure to add me on Instagram for more daily fashion fun and be sure to leave a comment letting me know you found me from ShoeDazzle. You can also subscribe to my newsletter here. I do really great monthly giveaways!
And I have to give a big huge thank you to my incredible friend and uber talented photographer Yoi Tanabe for collaborating on this project with me. She is launching an incredible organization this spring called Giving Treats, a premium dog treat company that donates 100% of its profits to animal shelters and rescue groups. Be sure to add Giving Treats on Instagram to keep up with the official launch and how to get involved. She also post the cutest pictures of dogs of course!
Happy Spring everybody! XOXO – Stuart