Fashion and travel are two of my favorite things, so I decided to combine these loves for an epic shoot featuring Adrianna Papell red carpet worthy gowns at the funky Madonna Inn. With the SAG awards this weekend and the Oscars almost a month away, we are in the thick of awards season. Whether you are a nominated actor, hosting an awards show viewing party or just love to throw on a fabulous gown, you are sure to find inspiration in this lookbook. And if you've never heard of Madonna Inn, let's just say you are in for a world of pink! I stayed in the Carin suite, which features all pink everything and sparkly walls.
Scoop Back Sequin Gown

This dramatic, eye-catching scoop back gown is covered in glittering sequins, finished with a sheer partial train. I of course had to wear it in pink, but it also comes in light blue, gold, black and a variety of other colors. This gown will surely pop on the red carpet and flatter your figure.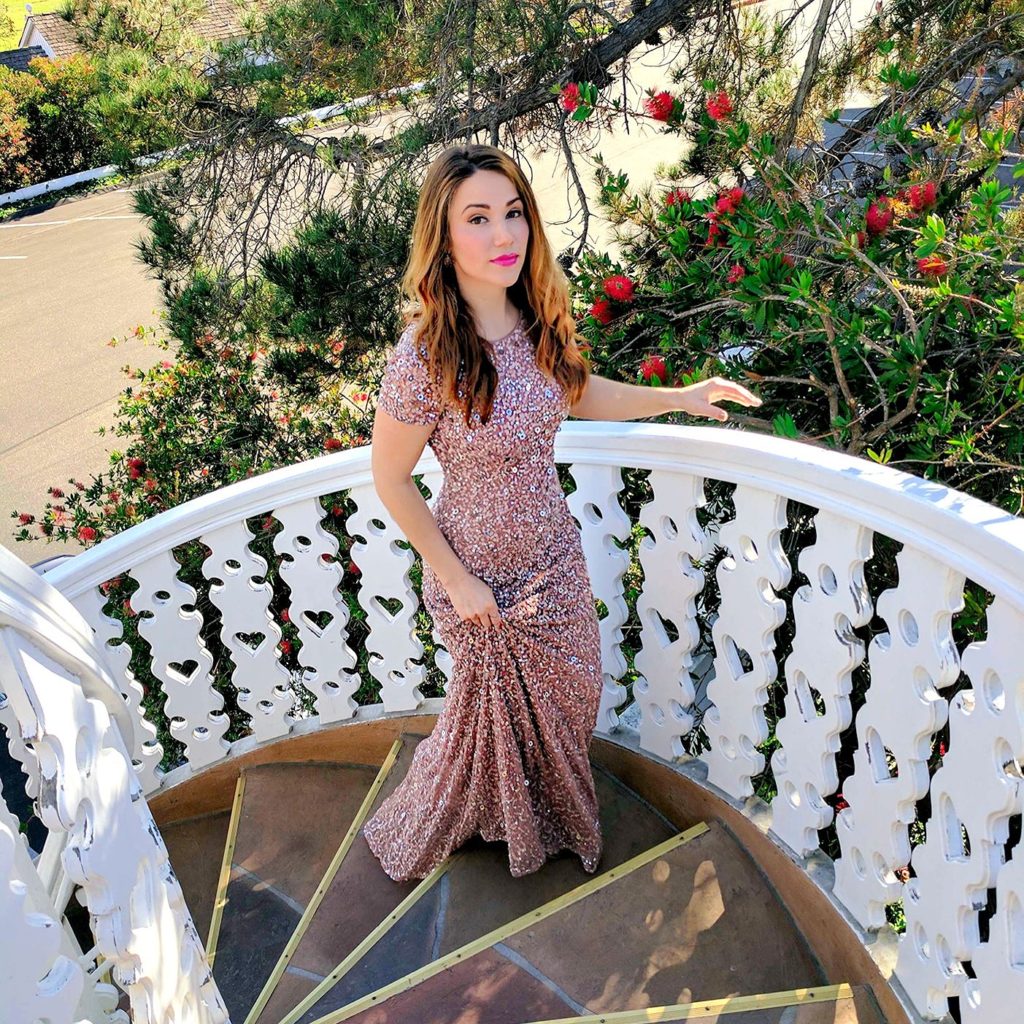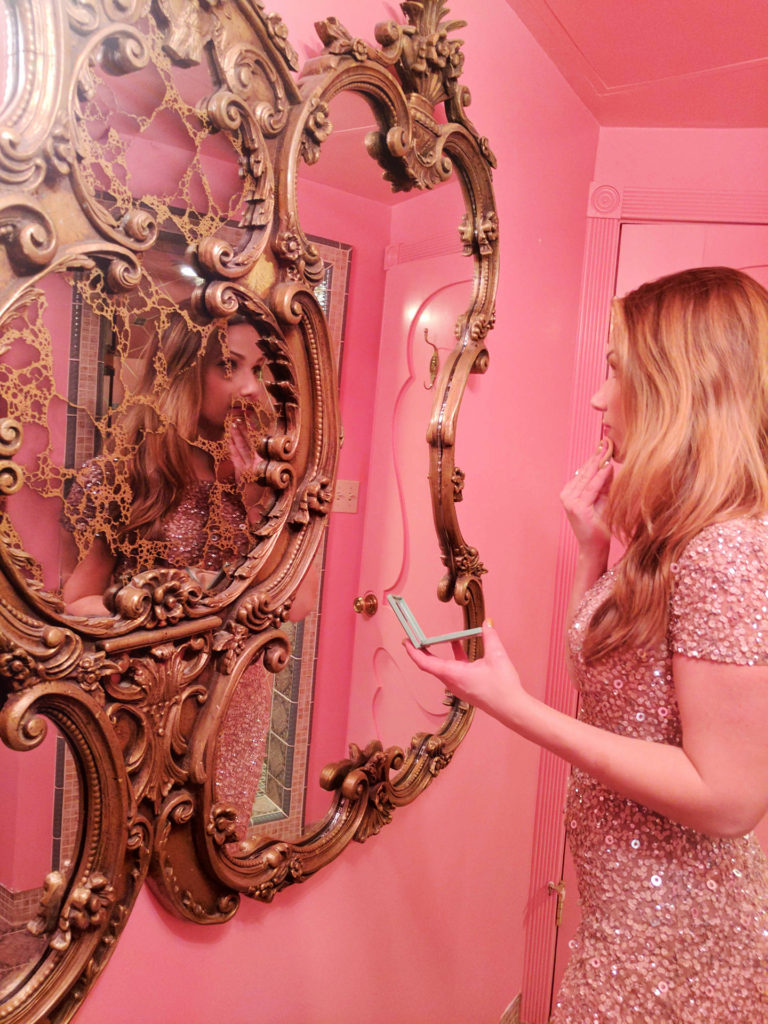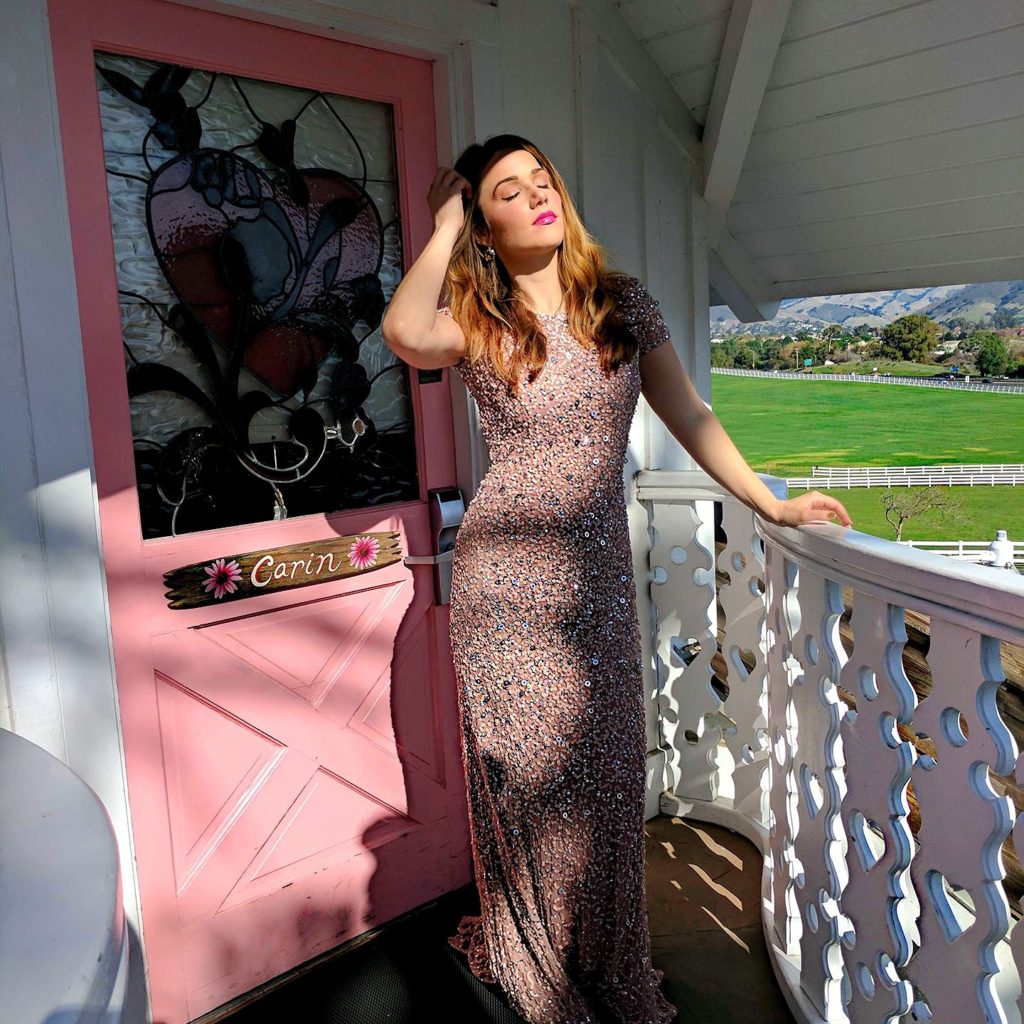 Open Back Mermaid Dress with Sequin Embroidery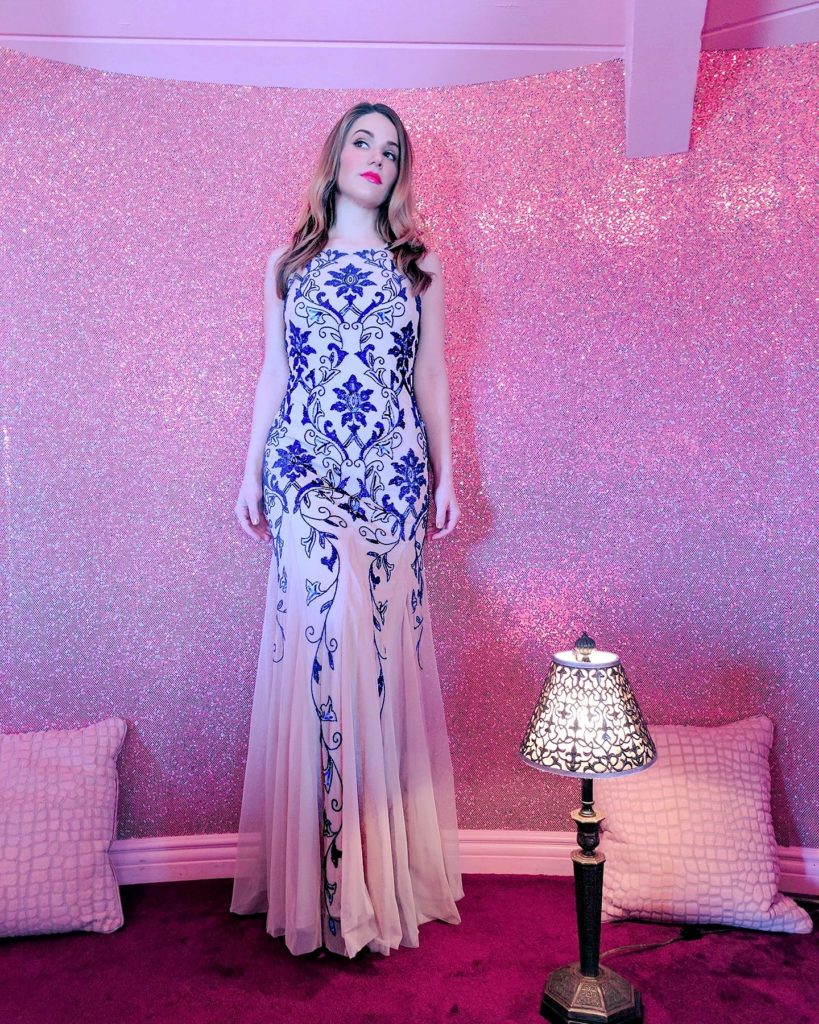 Bold embroidered details sparkle on this mermaid dress and the blue is electric! This gown features a halter neckline, contrast sequin beading, and an open back sexy design. This is the perfect gown to show some skin and that sexy back.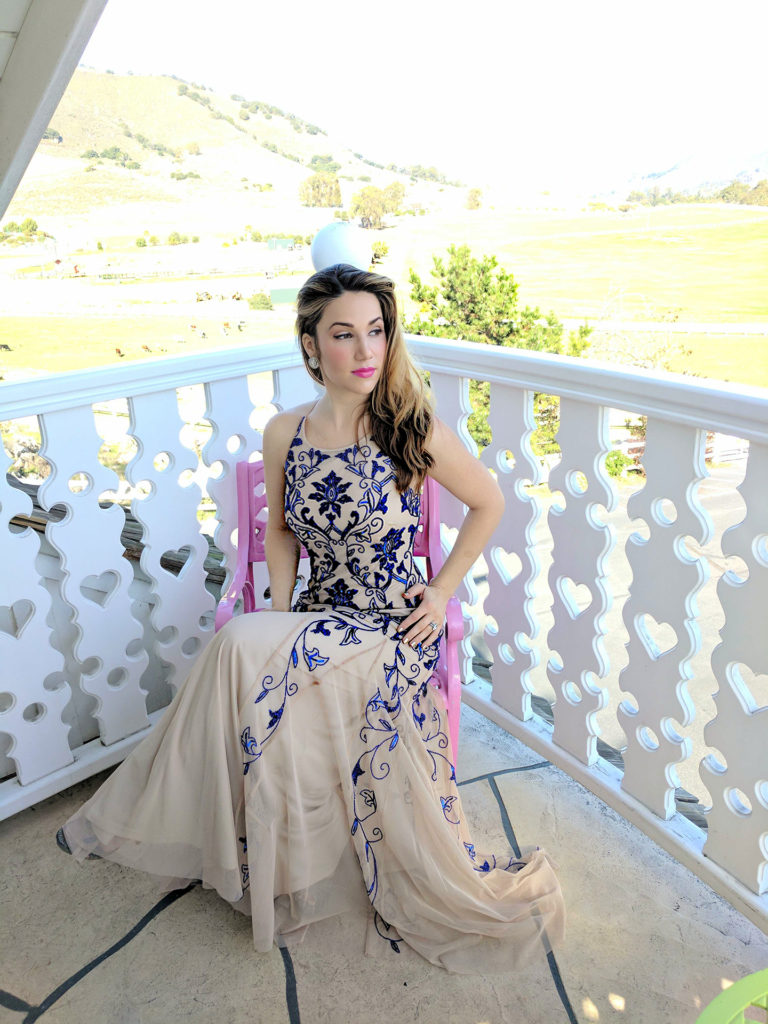 Short Sleeve Floral Embroidered Dress with Sheer Neckline
This gown features all over sheer, floral embroidery, a solid strapless underlay, and a scalloped design at the short sleeves and skirt. The underlay has a sweetheart neckline and, teamed with the sheer neckline and back, gives the illusion of a strapless dress. Channel your youthful spirit in this gorgeous gown.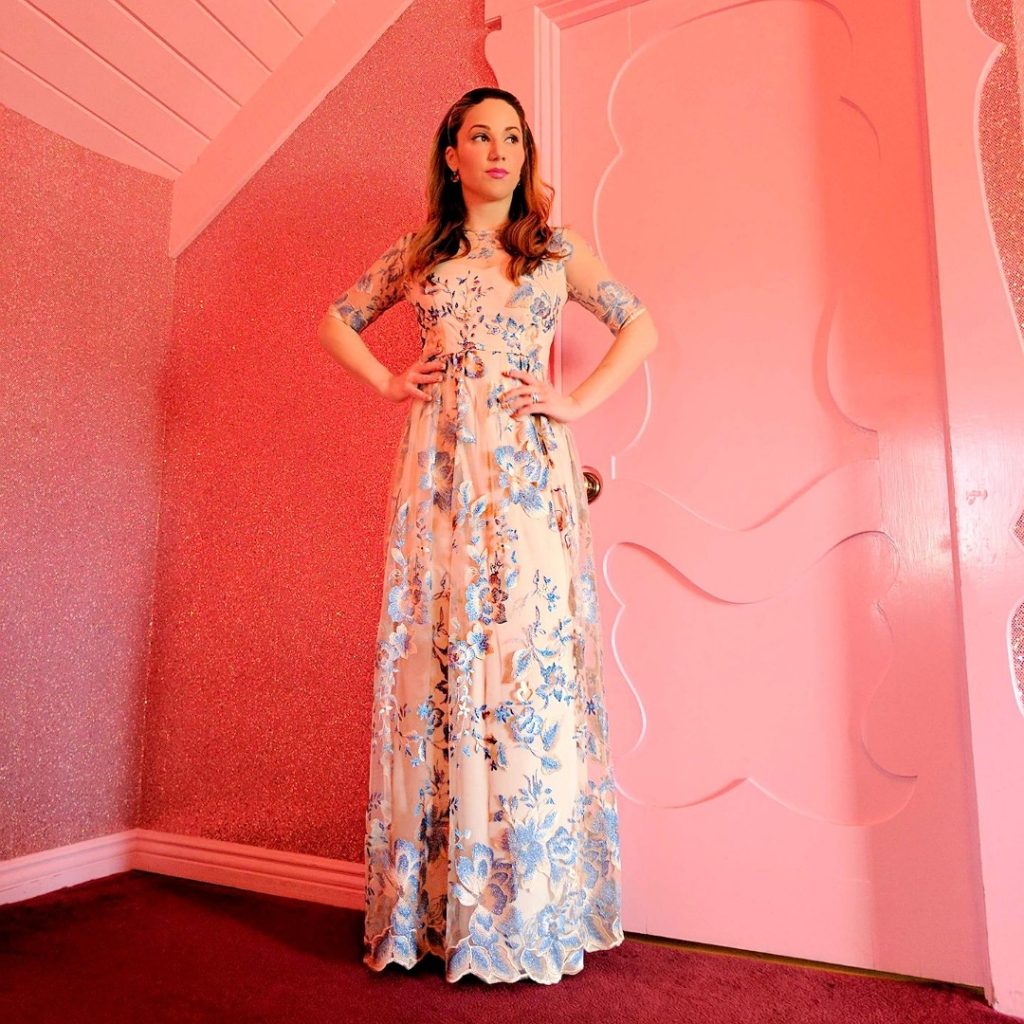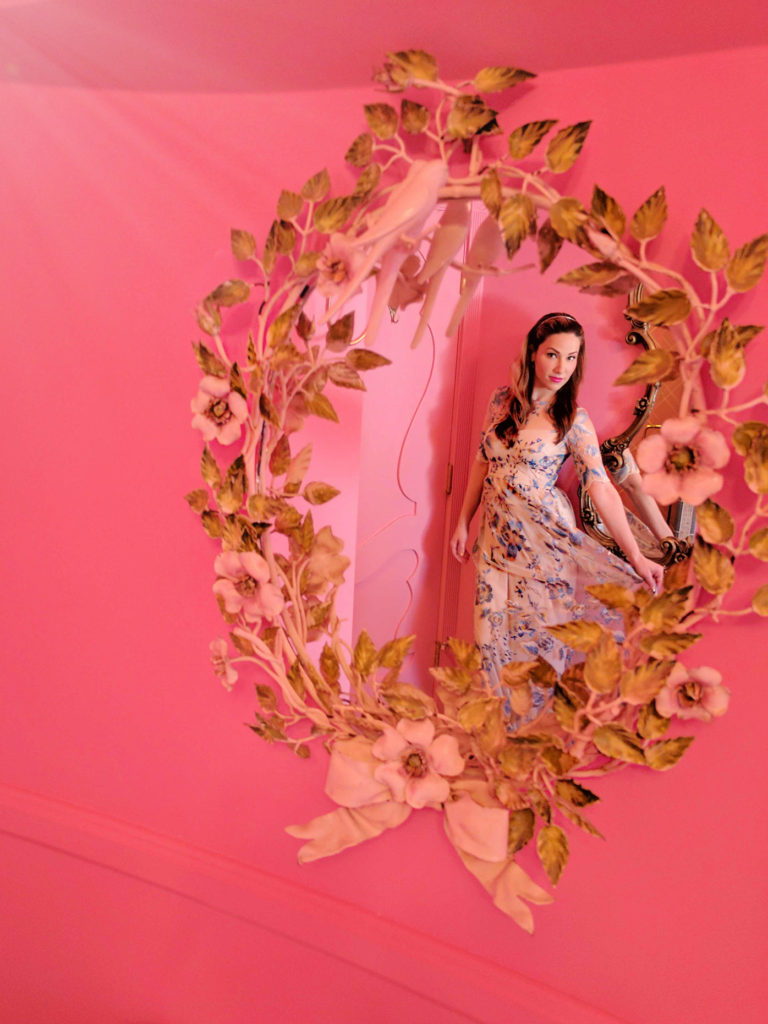 Beaded Halter Dress with Mermaid Skirt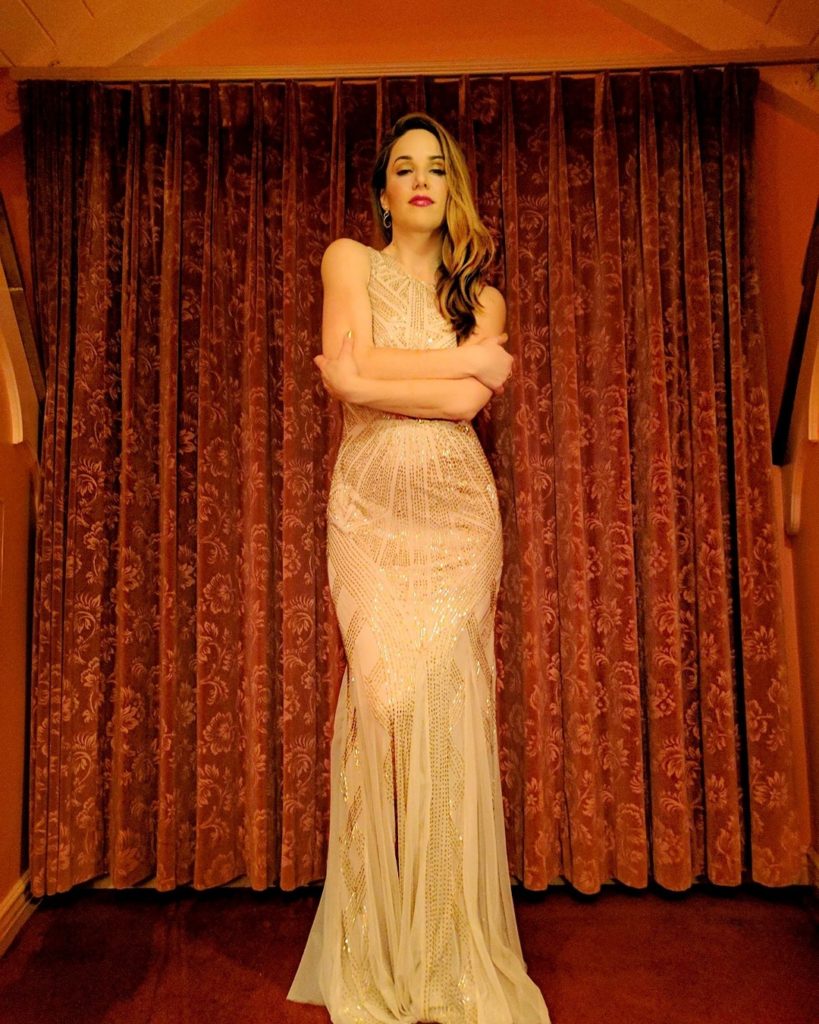 Artistic beading lends subtle sparkle to this pretty gown. This beaded dress features a halter neckline, fitted silhouette, and a modified mermaid skirt. The structured beaded design creates a figure-flattering look and the nude color looks spectacular on everyone!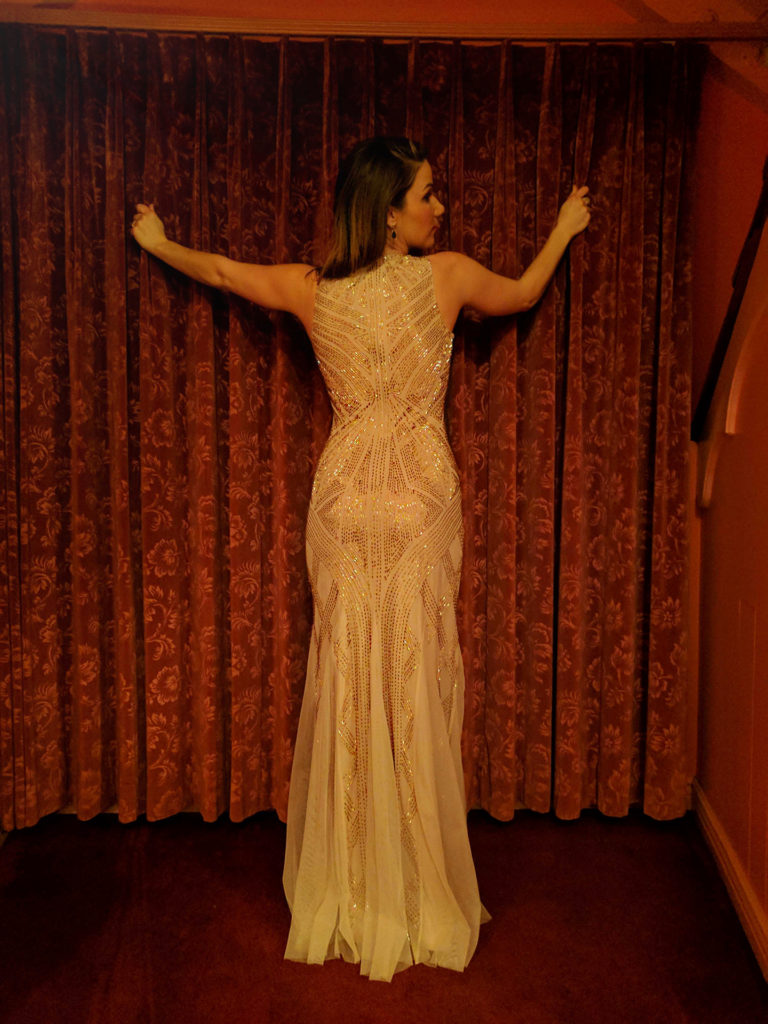 Shop my Adrianna Papell picks and other red carpet worthy gowns here:
And if you'd like to learn more about the fascinating and unique Madonna Inn, join me on a video tour of this famous hotel! Watch here:
If you are taking a road trip through California, you must stop for a night at the Madonna Inn in San Luis Obispo! I've driven past this property right off the 101 so many times, so on my recent road trip I booked the pink sparkly Carin suite and stayed for the evening.
Madonna Inn was everything I hoped for and more! This property is gigantic! You could easily stay a few nights here, change rooms a couple of times, visit the spa, eat at the various restaurants and really enjoy the experience. I of course had to sneak into the mens bathroom and check out the famous urinal, so I hope you enjoyed getting to see it.
And sending a great big thank you and lots of love to my husband Rob Kaplan for his amazing photography! Follow him on Instagram here.
Have a great weekend! XOXO – Stuart