Are you freaking out because the holidays are here and you haven't even begun to shop for everyone on your list? These days we are busier than ever and we simply don't have enough time to hit the malls and fight through the crowds. So I've put together a last minute online gift guide for everyone on your list. Whether you are buying for your best friend, your parents, your significant other, your co-worker or anyone else in your life, they are sure to love something on this list!
The Beauty Addict – DERMAFLASH $189.00
Sure you could buy make-up, but I'm sure your beauty lover has more make-up than she could ever possibly need. Instead buy something for the skin so she glows even without make-up! My new obsession is the DERMAFLASH Facial Exfoliating Device, which comfortably and discreetly sweeps away skin imperfections, dullness, and peach fuzz with a subtle sonic vibration. I was recently invited to a Meet and Treat and fell in love with how easy it is to use, my instant after glow and that DERMAFLASH was made specifically for women! In just three simple steps, it gently removes dead cells, debris, and fine hair from the cheeks, jawline, lip area, chin, and forehead immediately unveiling smoother, more vibrant, and younger-looking skin.
My favorite thing about it is that I can safely and easily use it at home on my schedule, so I know your favorite beauty addict will appreciate that too. She can create her own spa experience! And it is safe for all skin types, skin colors, and ages. And great news readers, you get 20% off
DERMA
FLASH when you use my code STUARTVIP at check-out! So bring the spa home to your beauty lover and buy them this incredible gift
here
. Your loved one will receive everything they need in the
DERMA
FLASH DF3 kit: Charging Base, Power supply cord, Owners Manual, Quick Start Guide, Prep 25 ml/.8 fl oz, Soothe 25 ml/.8 fl oz and 6
DERMA
FLASH EDGES.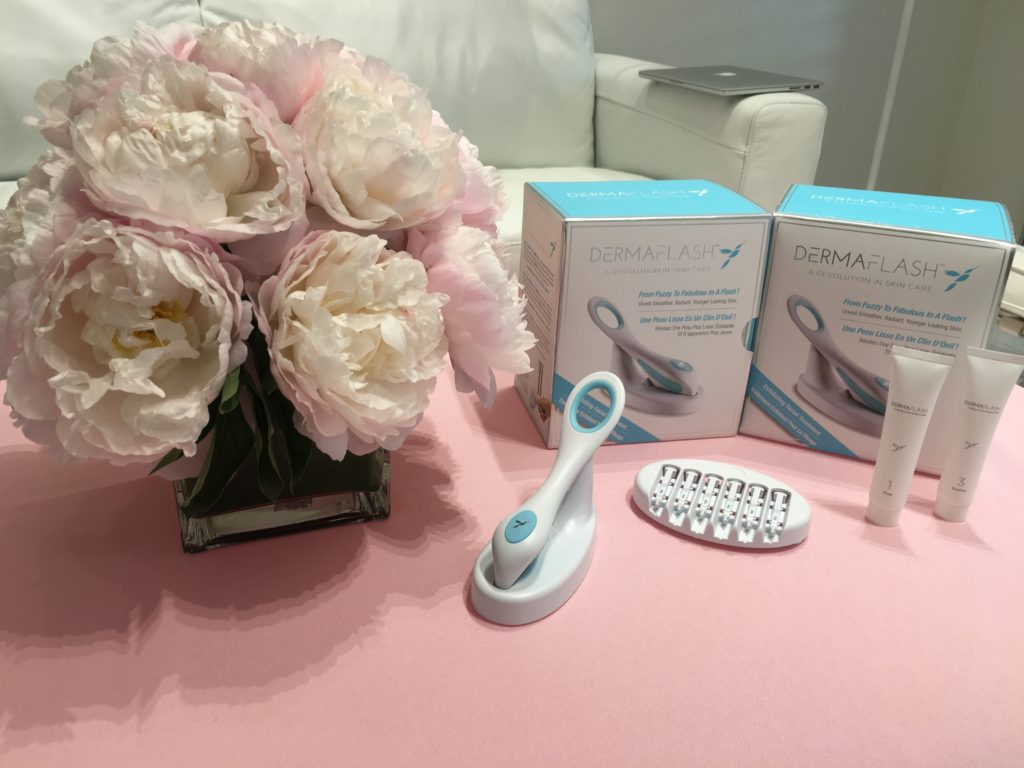 Your Favorite Fashionista – Zoe Report Box of Style $99
The Box of Style from Rachel Zoe is by far my favorite seasonal 'box' subscription service. You basically get $400 worth of hand selected products ranging from jewelry, fashion pieces, beauty products and more for just $100! Some of my favorite go-to items I discovered through the Box of Style and now they are absolute staples in both my fashion and beauty routine. Each season I SO look forward to seeing what is packed into my luxurious Box of Style. It also helps I'm obsessed with Rachel Zoe!
And right now for the holidays I even have a $20 OFF coupon code: BOSAW16 to use when you get your first
Box of Style here!
Don't you agree that there is just something so exciting about receiving a box of luxe goodies and discovering what's inside? I made this Unboxing video for you so you can see what was inside my most recent Box of Style:
The Craft Beer Lover – Tavour $25 to $200
If you have a craft beer junkie in your life then look no further than Tavour! This is not your run of the mill beer of the month club. Tavour partners with award-winning craft brewers and gives their members access to beers you cannot get anywhere else. Each month you get notified of new releases and you order what you want! Craft beer nerds are all about limited releases, so this is the perfect gift for them. Tavour sent me a box to sample some of the current releases and I discovered an amazing new sour, vanilla porter and an IPA! All you have to do is buy a gift card, pick the amount between $25 and $200 and your e-gift is on its way!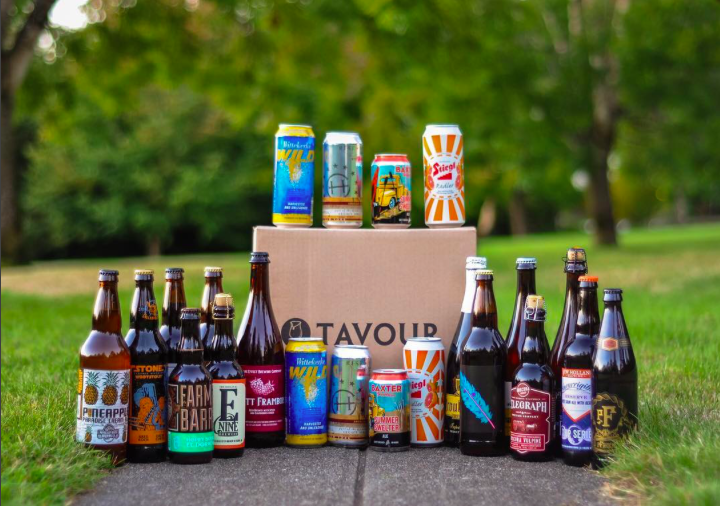 The Person Who Has Everything – CrossPens $50 and up
I was recently asked by CrossPens to be a part of their 'Long Story Short' campaign and choose something personal to engrave on my pen and then share why. I knew right away what I wanted it to say of course, my life motto which my lovely readers know is 'Shine Bright and Do you'! I then shared my story on Instagram of what this means to me and I can't thank you enough for all of your kind feedback. I absolutely adore my personalized pen and know this is the perfect gift for that person in your life who has EVERYTHING!!! So I highly suggest you send a personalized gift. Engrave a pen, watch, desk set or leather accessory from Cross
and find this person impressed!
And if you haven't yet seen it, here is my #writegift story here:
The Person That's Always Late!
If you have that one friend that is always late to an event, even if it was them that organized it then why not look into gifting them a nice new watch. It will help improve their appearance and maybe they'll actually turn up on time! If you need somewhere to find the perfect watch then go here.
Your Favorite Foodie – Gardel's Chimichurri Sauces $16.99 and $9.99
Let's be honest, do you sometimes dread going out with your favorite foodie? They are ordering things off the menu you've never heard of … so they can of course be intimidating to please during the holidays! This year impress them with Gardel's Chimichurri Sauces. I recently dined at Carlito Gardel's restaurant in West Hollywood and I honestly did not want to leave. I was in such food bliss and enchanted by the family who owns and runs this incredible Argentinian Steakhouse. They shared a great story about how when they were still in Buenos Aires, the process of creating these chimichurris really brought the whole family together!
There are two different sauces. Gardel's Chimichurri Auténtico and Gardel's Chimichurri Spicy Balsamico. Enjoy the Auténtico on beef, wild game, seafood and vegetables, or even on its own with fine breads and savories. Elevate the experience using the Spicy Balsamico with a subtle blend of spice and sweetness in this proprietary twist on a classic. And luckily for my fellow Amazon Prime members, you can get both sauces on Amazon clicking the links below:
Authentic Chimichurri Steak Sauce, Grilling Glaze, Marinade, Dressing and Specialty Spread by Gardel's – Auténtico
Authentic Chimichurri Steak Sauce, Grilling Glaze, Marinade, Dressing and Specialty Spread by Gardel's – Spicy Balsamico
Wireless Junkie – Ventev's High Quality Mobile Accessories $29
We all have that person who is always on their phone and talking about the latest in wireless technology. Hey, it might even be you! Ventev is the perfect place to find a gift for your technology addicted friend. I'm a big fan of their products and I can't function without my portable charger. Hey social media drains a cell phone's battery fast! Ship them the Ventev powercell 3015, 3000mAh Portable Battery that will boost them with 12.5 more hours of cell phone use. Hey, perhaps they'll have more juice to snapchat with you more!
I'm also loving the Ventev chargesync Alloy Cable, Apple Lightning, 4ft, Rose Gold
So feminine and functional!
The Animal Lover – David Sheldrick Wildlife Trust Adopt An Orphan Project Minimum of $50
Whether this person is an animal lover or likes to give back to the world, donating to DSWT's Adopt an Orphan Project is an incredible gift to give. For a minimum of at least $50 you can contribute to the DSWT's conservation activities, which has achieved world-wide acclaim through its hugely successful elephant and rhino rescue and rehabilitation program. The Orphans' Project exists to offer hope for the future of Kenya's threatened elephant and rhino populations as they struggle against the threat of poaching for their ivory and horn, and the loss of habitat due to human population pressures and conflict, deforestation and drought.
I was recently introduced to this incredible organization at a one-night-only exhibition of founding conservationist and international wildlife photographer KT Merry of Render Loyalty original series of profound film photographs featuring threatened elephants in Africa and give back to the organizations who save them. You can donate to this important cause online easily using your credit card or paypal account right here and easily to choose to donate in someone's name.
Boss Babe – Ankit
Ankit has the best everything for your working girl. I could spend all day on their website pinning everything to my various inpiration boards. So celebrate your favorite #GirlBoss with these fabulous gifts below from Ankit.
She'll go crazy for these badass coffee mugs. Click the image to see more!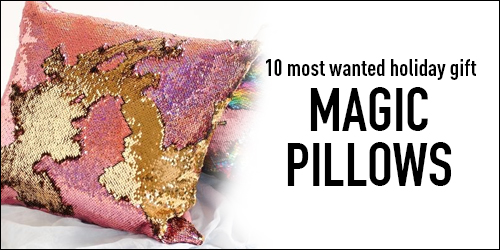 Brighten up her day with these floral Ankit Headphones
Add some sparkle to her day with sequin pillows
For the Fitness Fanatic – Puppies Make Me Happy $30 and up
Puppies seriously make me happy! You know what else makes me happy? A great workout! I'm always on the lookout for cute tanks and workout clothes. I recently discovered Puppies Make Me Happy and became a big fan. Not only are their clothes awesome and so soft, a portion of proceeds benefit dog-related charities and shelters! And all of their shirts have a Lifetime Happiness Guarantee. If anything happens to yours, just let them know and they will make it right. The designs are obviously the cutest and there are great options for women, men and kids!!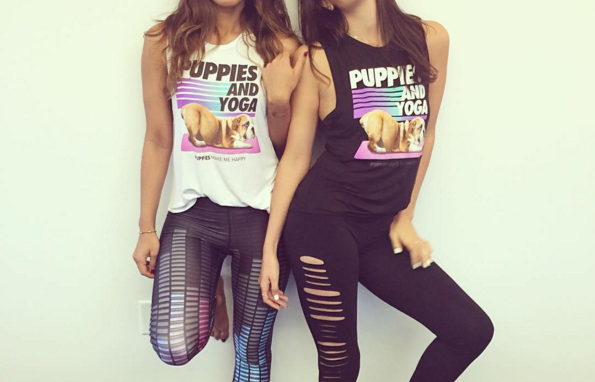 I hope you enjoyed my holiday gift guide and I wish all of you a wonderful holiday season! I hope you cherish the moments with loved ones and hopefully also get to take some well deserved time for yourself. I'm off to New York City and the Poconos, so I'll be updating regularly from my adventures! Happy Holidays XOXO – Stuart