I had the pleasure of attending The Nice Guys movie premiere and after party courtesy of Warner Brothers last week and I absolutely LOVED it! I went with the fabulous Rebecca Zamolo and we even got to hang with the cast afterwards and attend a super fun 70s themed after party! So I figured I'd share my thoughts with my fellow movie fanatics because you know I've got your back when it comes to quality movies 🙂 And shout out to Aidan Mattox for my killer red dress!
Here are 5 reasons to go see The Nice Guys this weekend!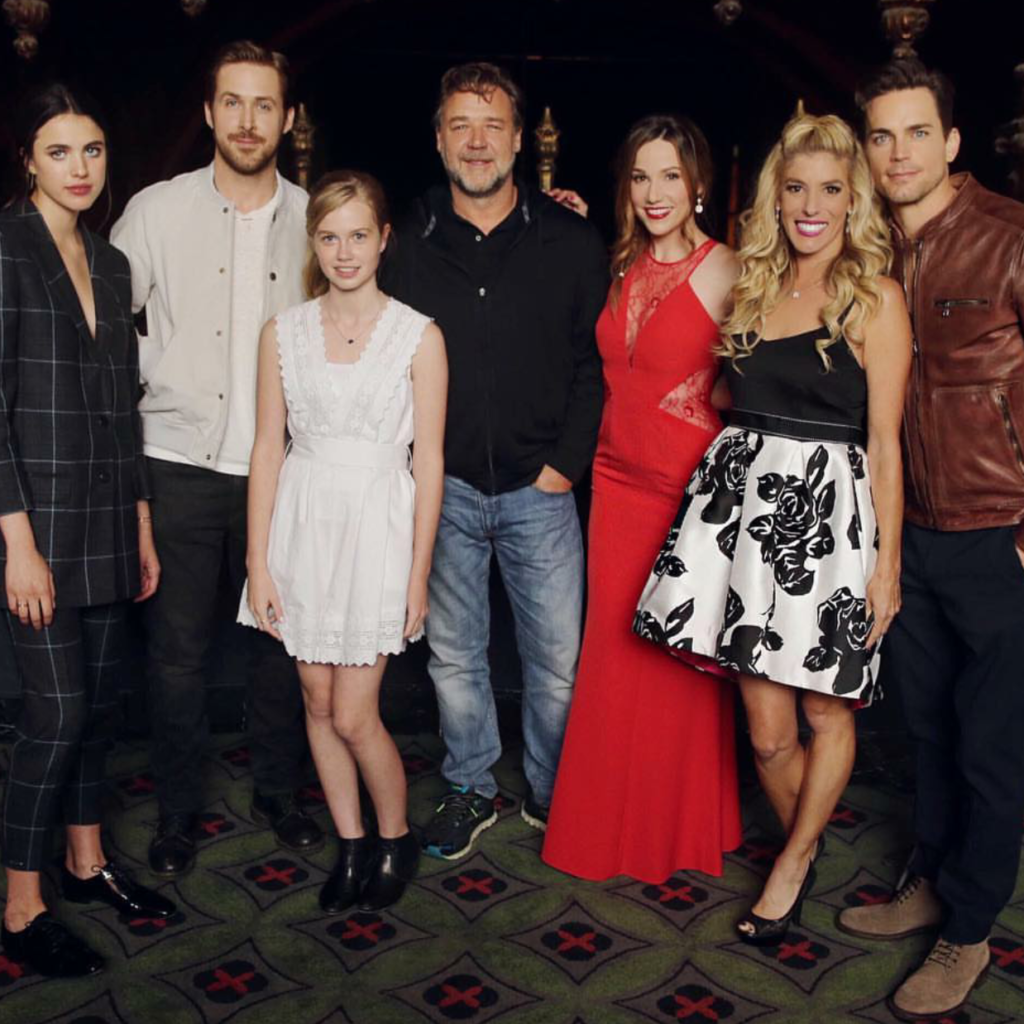 1. Ryan Gosling
Surprise, surprise! Yes I'm very open about my fondness for my celebrity crush Ryan Gosling, but he is seriously so good in this movie! His comedic timing and chemistry with costar Russell Crowe are freakin phenomenal! So many times we see him in these dark dramas, so I thoroughly enjoyed watching him in a comedy. For my fellow Ryan Gosling fans you can just tell he was having the best time while making this movie …. swoon!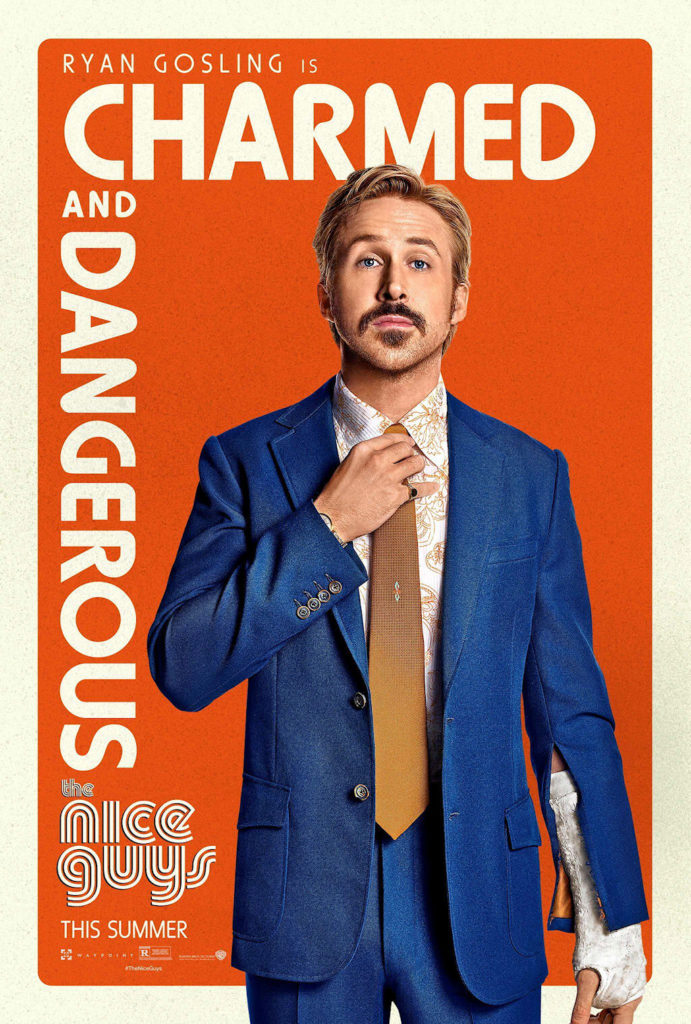 2. Russell Crowe
Gladiator is one of my favorite all time movies, so I generally walk into a Russell Crowe movie with high hopes! Russell Crowe with Ryan Gosling in a Shane Black film = awesome movie! Ryan Gosling and Russell Crowe are seriously the new odd couple comedy duo. I dare say they'll be working together again soon!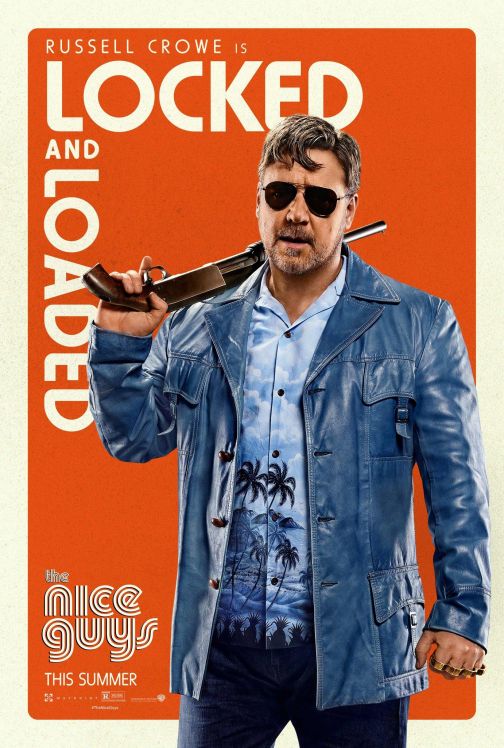 3. Shane Black
Writer-Director Shane Black is back in his dark comedy element with these disastrous detectives trying to solve a tricky case involving a dead porn star set in the 1970s. Throw a still smokin hot Kim Basinger in the mix and well … does it get better than that?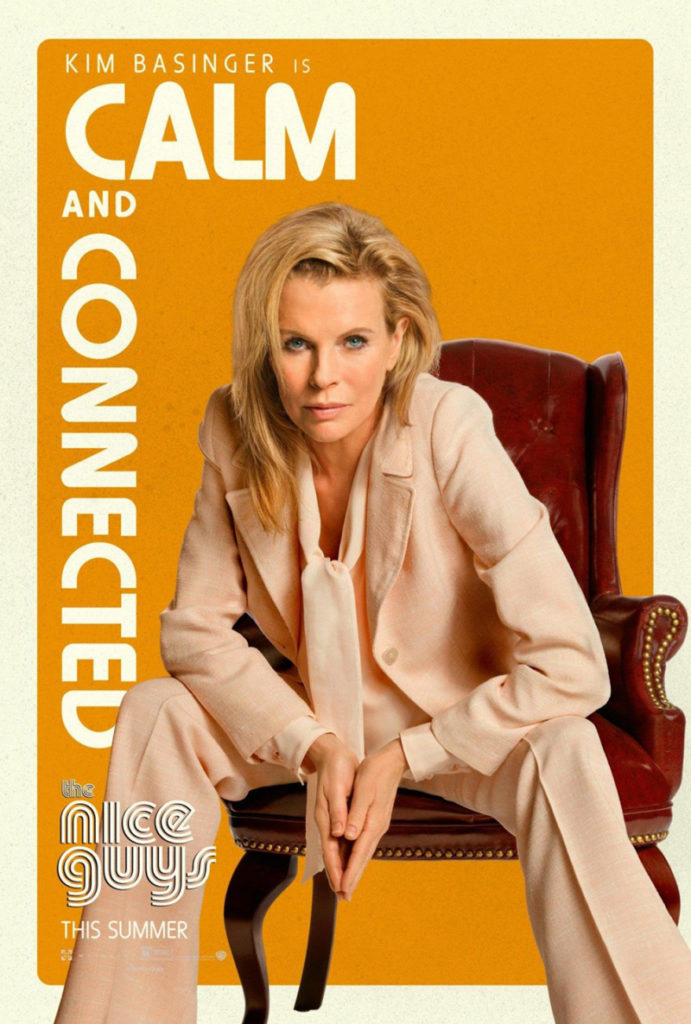 4. That Bathroom Scene
I don't want to say too much, but after hearing the stories about filming this scene from Ryan Gosling and Russell Crowe this scene is even better!! Enjoy this image and let me know your thoughts after you see it 🙂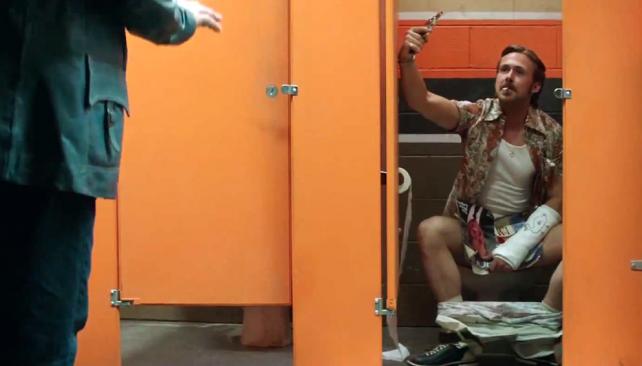 5. Awesome Fight Scenes
With an incredible ensemble cast including Matt Bomer as a standout SUPER bad guy, The Nice Guys features some of the most exhilarating fight scenes I've ever seen! And with a killer soundtrack, get ready for some seriously entertaining action!
Have a great time at the movies this weekend everybody!