Black was the new black on the red carpet at the 2016 MTV Movie Awards. Star after star turned up in head to toe black ranging from barely there ensembles to tailored pant suits. Here's a look at some of my favorites!
Kendall Jenner stole the the night in a Kristian Aadvenik dress and DSquared heels.
I'm so obsessed with Kendall Jenner's red carpet style. She continues to surprise and this girl walks A LOT of red carpet … I'm talking miles and miles. Her and hair and makeup were absolutely on point, but it was the shoes that made the look. And it took a team to get them on!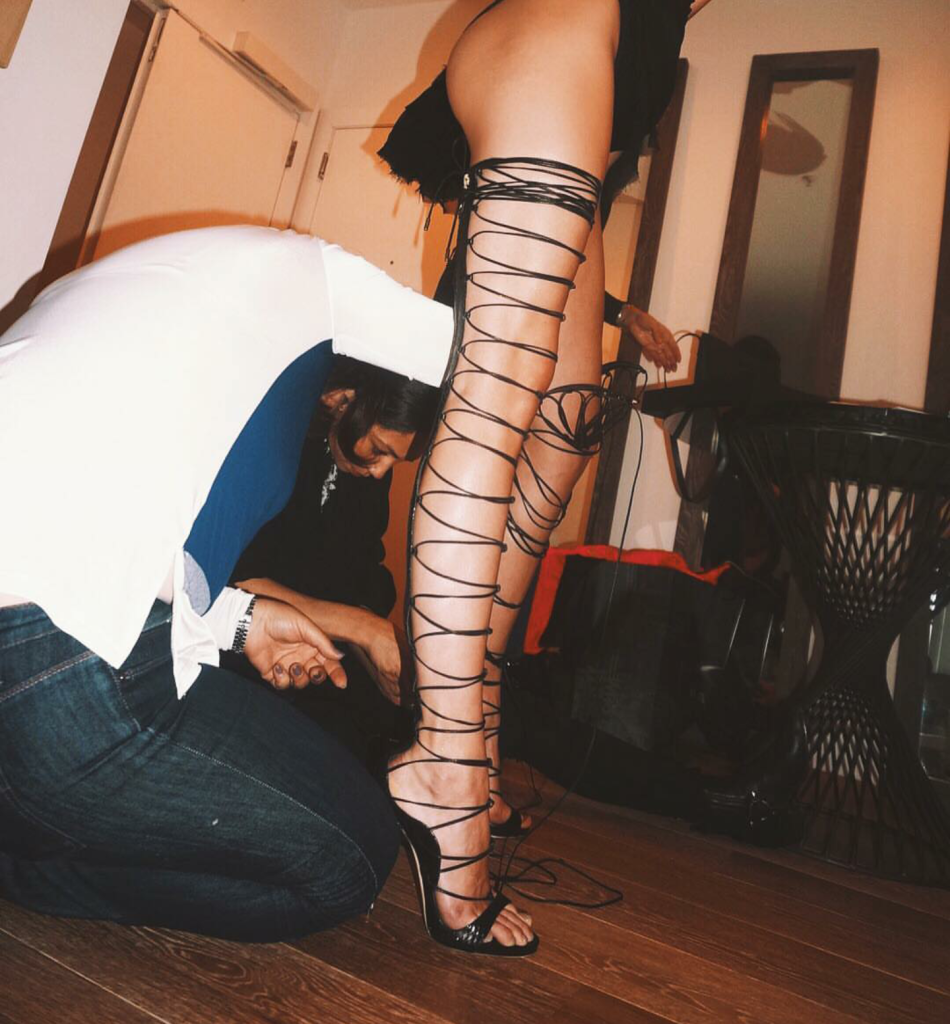 Cara Delevingne looked so sleek and sexy in this Balmain catsuit and dark lip.
She seriously always comes off as the coolest chick you want to be best friends with!
Halle Berry slayed in Noam Hanoch.
I'm obsessed with this dress and of course Halle Berry. This dress is so sexy while still leaving something to the imagination. I love her lob and smokey eyes. And of course THAT BODY! Slay Queen!
Jessica Chastain dazzled in a lace and corseted Givenchy dress.
She's giving me Elvira and Morticia Addams vibes … and I like it!
Gigi Hadid Suited up in Versace.
I love this look on Gigi! Sleek, sexy, classy and those bangs! Love looks good on her 🙂
Charlize Theron reigns supreme in Alexander McQueen.
Does she ever disappoint? The details, high pony, flawless makeup = sheer perfection!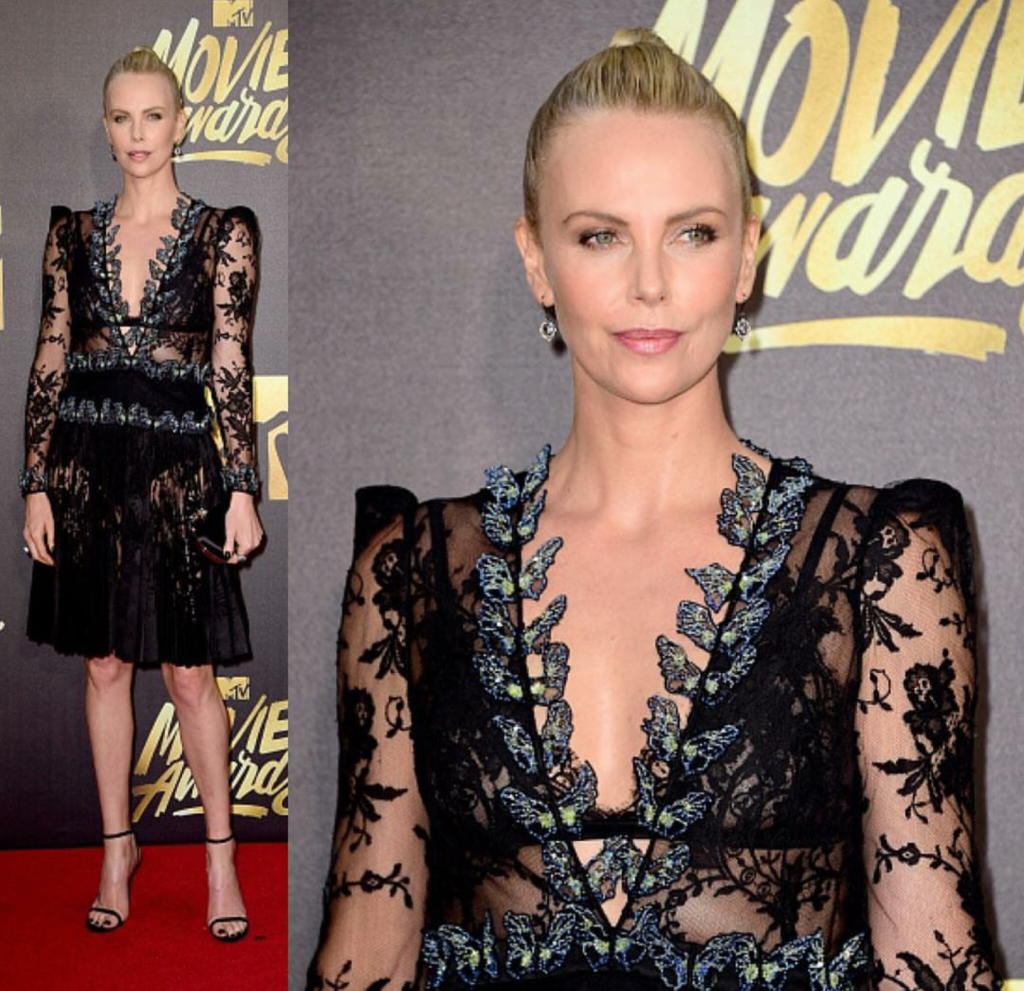 And last but not least, Lizzy Caplan turned heads in Sally LaPointe!
I'm crazy for the neckline and sheer bottom. I could have done without the bangles, but seriously she looks fab!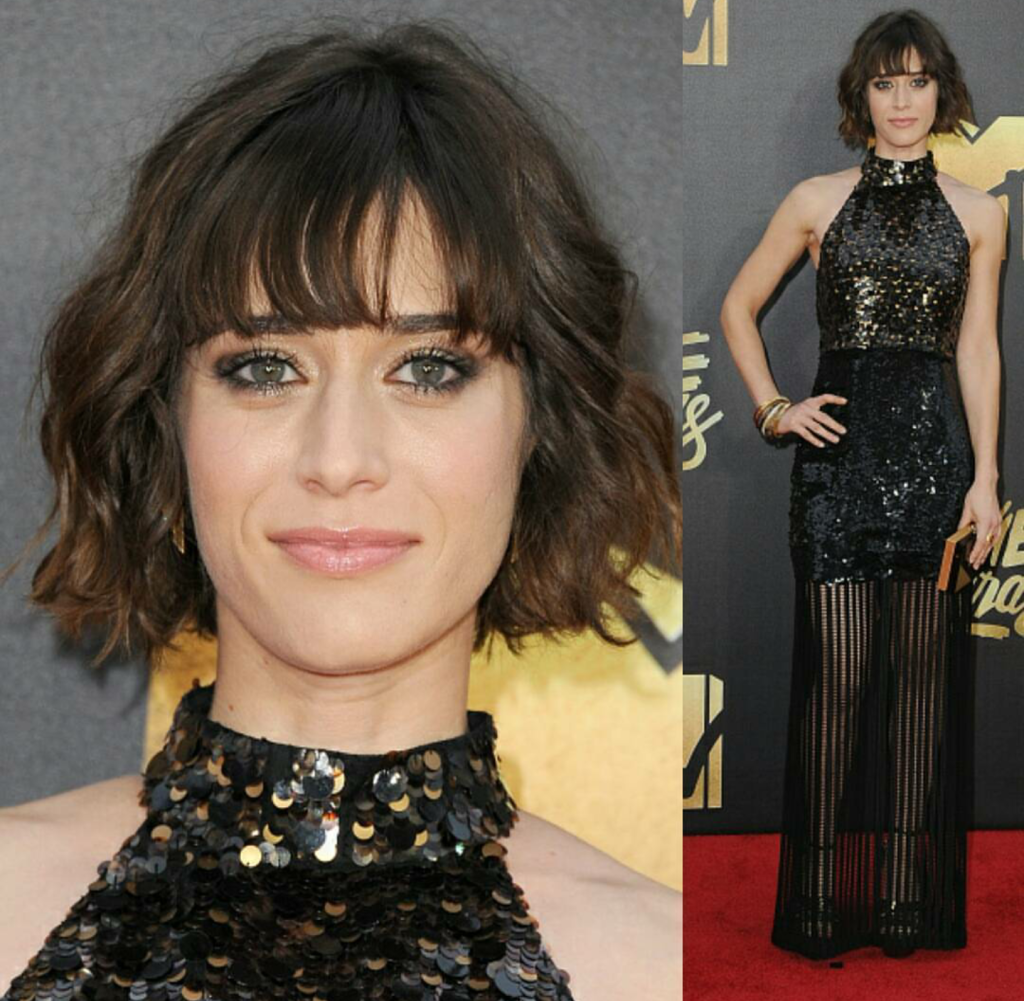 Who is your favorite lady in black? And how fun is it that many of these beauties took chances in less known designers! You go girls! Be sure to watch the MTV Movie Awards tonight at 8pm on MTV!