What an exciting night of fashion on the red carpet! Wow! Risks were taken and I LOVED it! So many women stunned this evening, but here are my picks for the 5 best dressed women at the 2016 Oscars:
Saoirse Ronan absolutely killed it in this stunning custom green gown from Calvin Klein.
Her hair, makeup and jewelry were all on point and this was the sexiest I've ever seen her! I also loved that she wore green giving Ireland some love and wearing the same color she wore when she was first nominated at just 13 years old for her role in Atonement. The Brooklyn star is going places!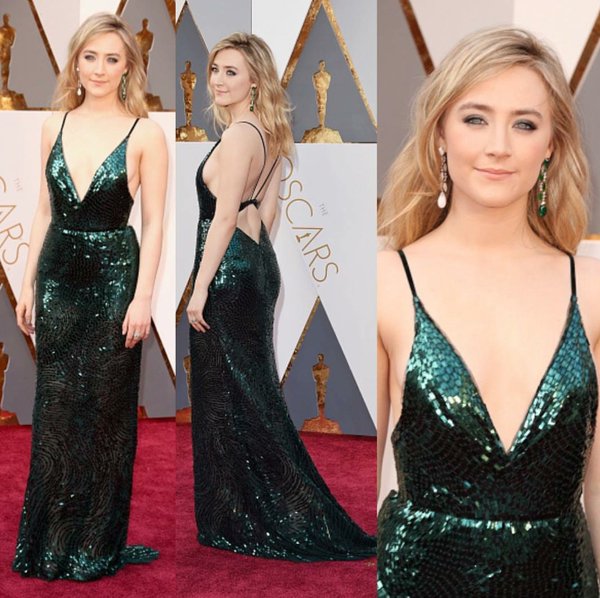 Slay Queen Cate Blanchett in Armani Prive = sheer perfection!
There are some dresses that ONLY Cate Blanchett can pull off and this dreamy concoction is one of them! This dress is absolutely enchanting and the seafoam color with her gorgeous skin is absolutely magical! Thank you Cate for always surprising us and taking chances .. and of course for Carol!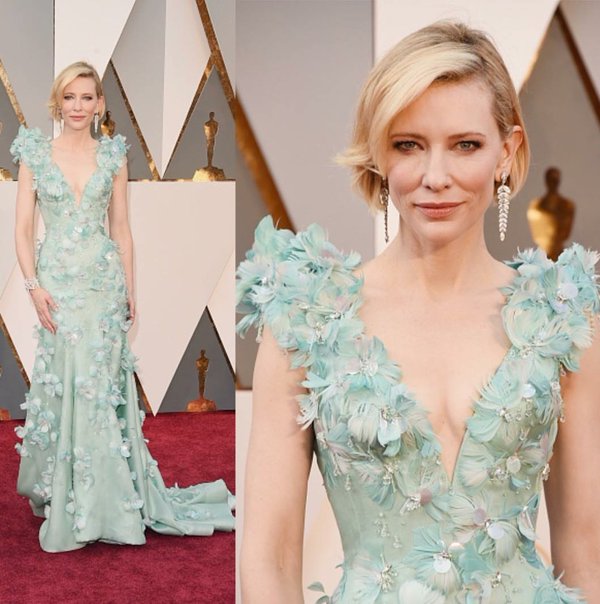 All I can say is Charlize Theron in custom Dior is fire!
She is seriously so freakin beautiful! She cruised in and immediately started turning heads left and right with this sexy red gown. The cut, that necklace, her hair = smokin hot! And can we talk about her performance in Mad Max #girlboss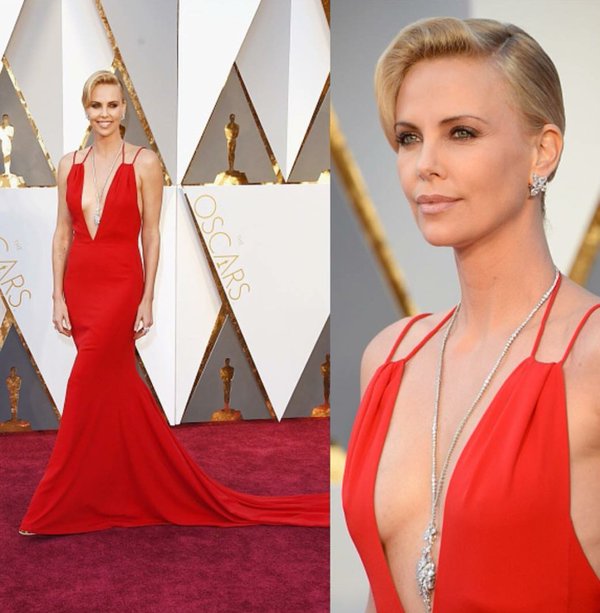 My favorite Golden Girl is hands down Margot Robbie in Tom Ford.
LOVE the long sleeves and snakeskin. I WANT this dress! Margot Robbie always seems like the girl you want to be best friends with. She is effortlessly cool and always dressed to kill. And I'm crazy for her black statement clutch!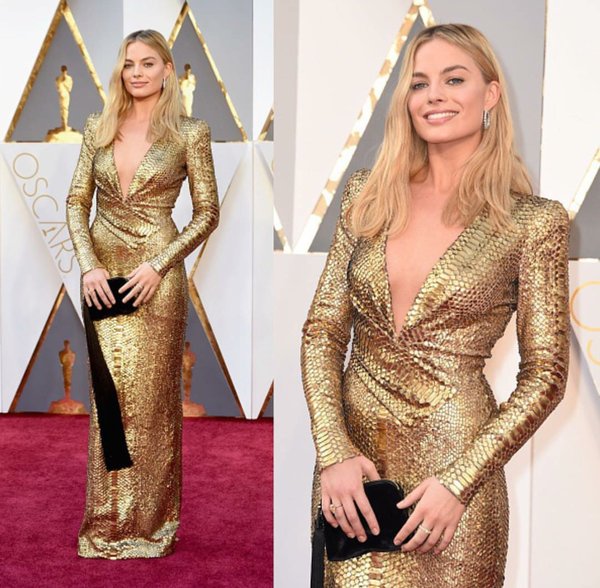 And finally, boy did she make us wait, but it was worth it when Jennifer Lawrence arrived in black lace Dior!
I'm LOVING her hair, makeup, jewelry and she always looks so fab in Dior. But could anything really not look amazing on her? She is so funny and is clearly becoming the next Meryl Streep at a very young age. Chances are she'll be nominated again next year and deservedly so!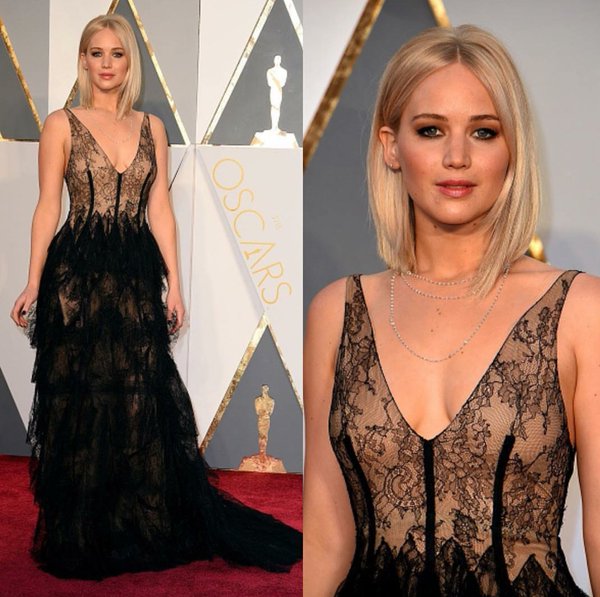 And I have to give a special shout out to Lady Gaga who was sheer elegance in this custom Brandon Maxwell white pantsuit.
He used to be her stylist and is now creating his own designs, so I love that she wore this to the Oscars! And it is a pantsuit .. love that! It took me a second to realize it. She is completely unstoppable. I can't wait to see what she wears to her wedding.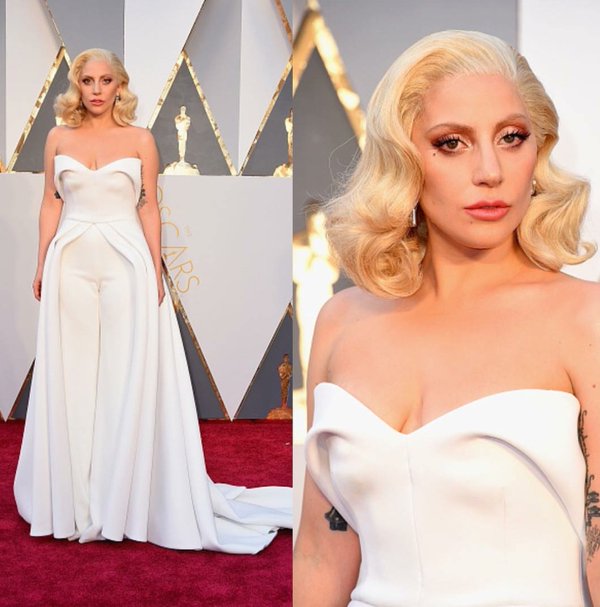 Happy Oscar Sunday everybody! Did your favorite make the cut?