I just wrapped another incredible year as the official AFI Fest Red Carpet Host! This film festival draws some of the biggest movie stars in the world and this year was no exception. Here are my top 5 moments at AFI Fest 2015:
1. My first 'did this really happen' moment hands down has to be kicking off the fest with Director/Writer/Actress Angelina Jolie Pitt and Actor Brad Pitt on the red carpet for the World Premiere of By the Sea. This is truly megastar power at it's brightest!! The two of them together honestly glow – it is spectacular! And locking eyes with Brad Pitt, let's just say I can check that off my bucket list.
2. Having a very frank and lively discussion with Director Michael Moore about his new film Where to Invade Next and what advice he gives to aspiring documentary filmmakers. The tail end of our conversation made it on his Periscope … yes the part where I say I hope everyone has sex after watching his movie 🙂
3. Chatting with a very animated and appreciative Will Smith about his new film Concussion! He is a total pro, very kind and his skin is amazing! He gives J Lo a run for her money as far as aging in reverse …. seriously, I'll have what they are having!
4. Finally meeting and interviewing Ewan McGregor. Could I be in anymore of a happiness haze here? I kept waiting for him to break out into a Moulin Rouge 'Come What May'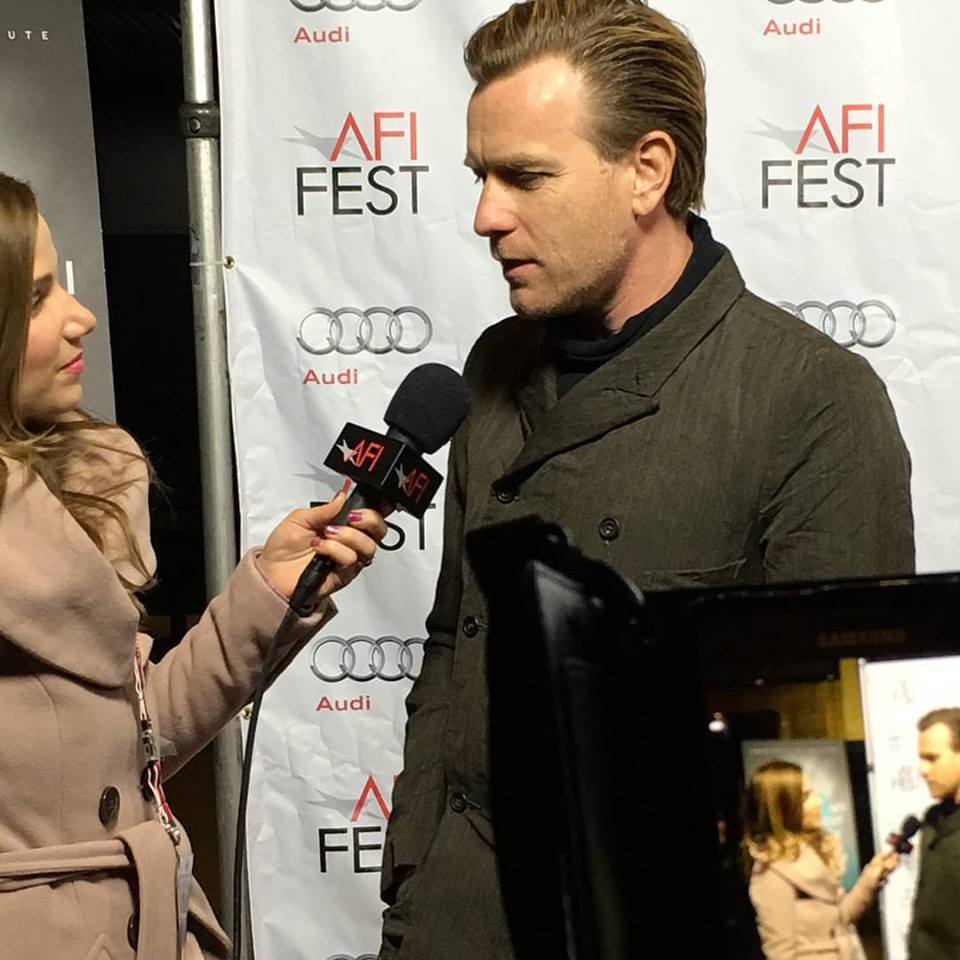 5. Last but not least basically celebrating Ryan Gosling's 35th birthday together … hey a girl can dream. But seriously his new film The Big Short is incredible!! One of my fave movies of the year!
As you can tell there was some serious man candy on the red carpet this year. Is it too soon to put in some requests for 2016?