With the holidays right around the corner, it's a family tradition to wear cozy matching Christmas pajamas! In this post I rounded up some of my favorite holiday matching pajamas that the whole family can wear!
---
Disclaimer: Affiliate links are used.
---
Amazon Holiday Pajamas
The first place that I love looking for matching holiday pajamas is amazon. They have so many cute options! You can't go wrong!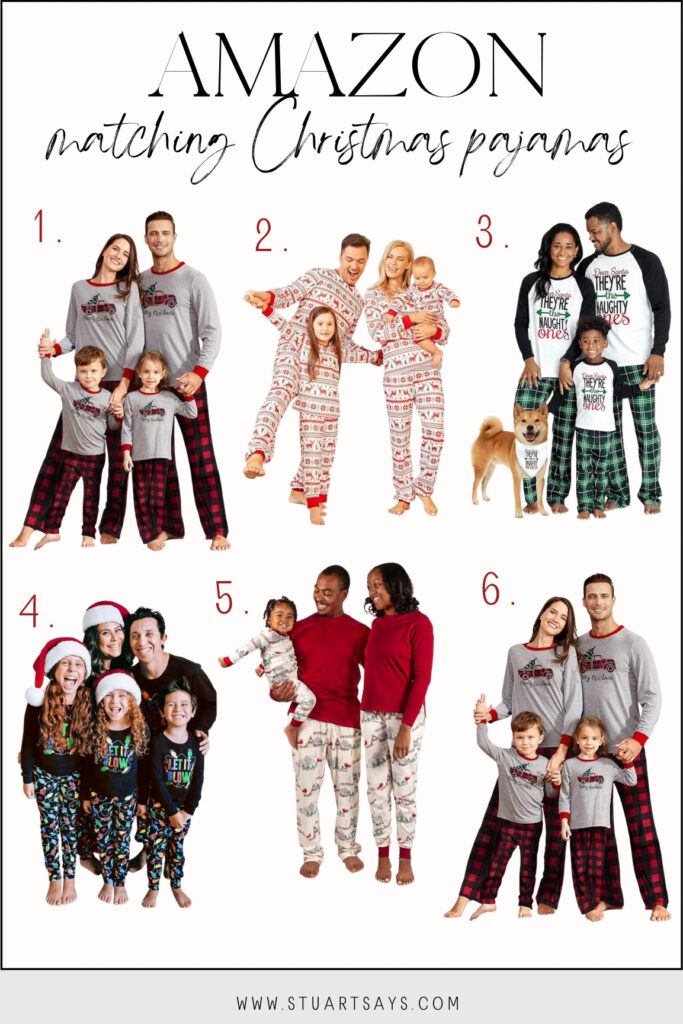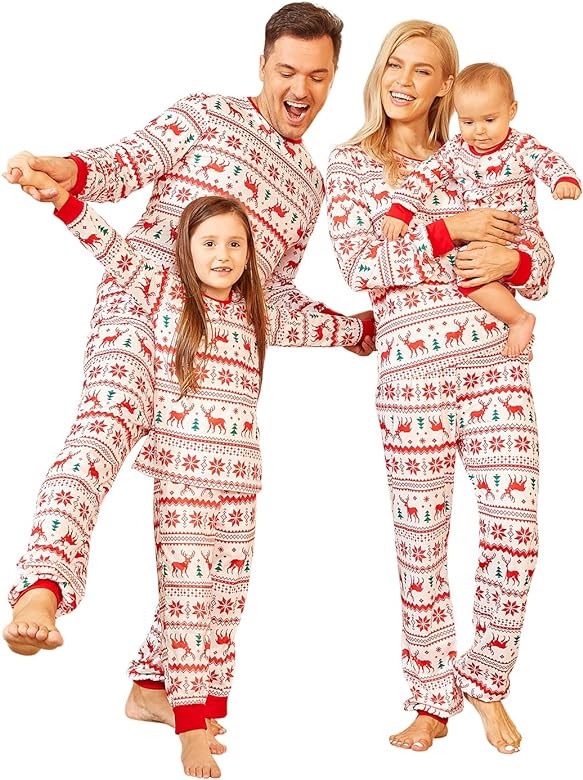 How cute are these reindeer matching pajamas! The material isn't as breathable as other sets mentioned here, but it's perfect if you are looking for a pair of pjs to keep you warm.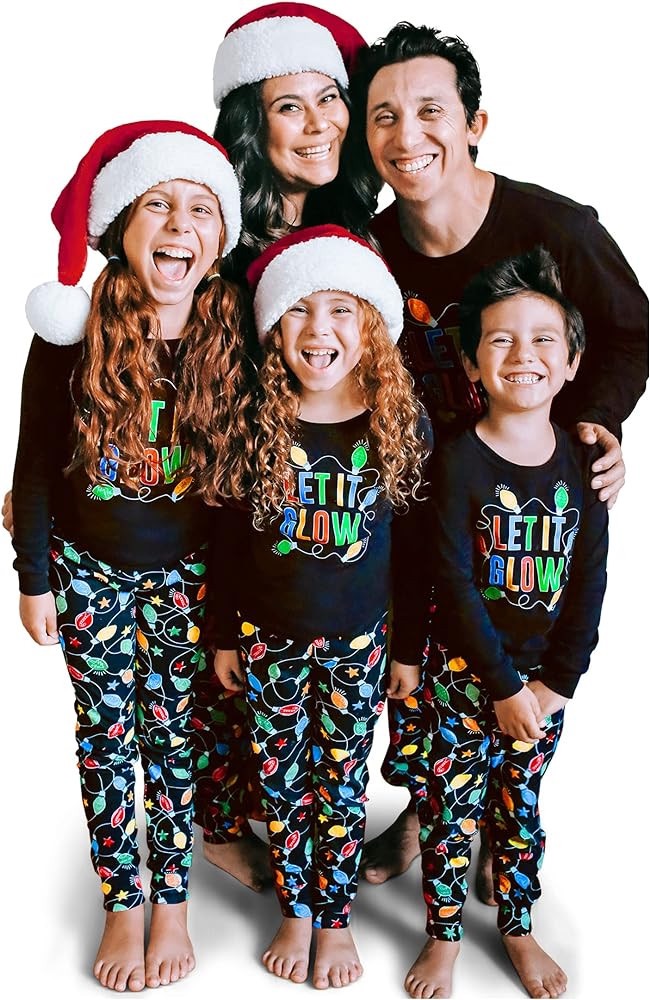 Another great option are these matching "let it snow" pajamas. These are 100% cotton and are super cozy! The adult tops run a little on the wider side which I think is great for a loose fit!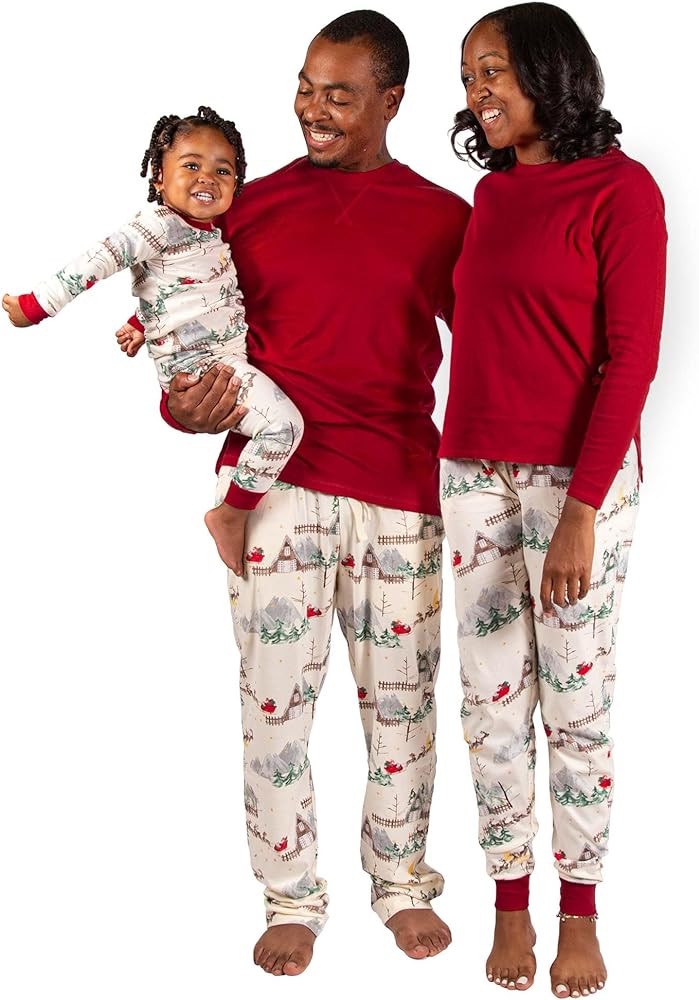 I love these matching Santa's sleigh pajamas from amazon! These are perfect for a family Christmas photo shoot! They also have options available for your pets which is a plus!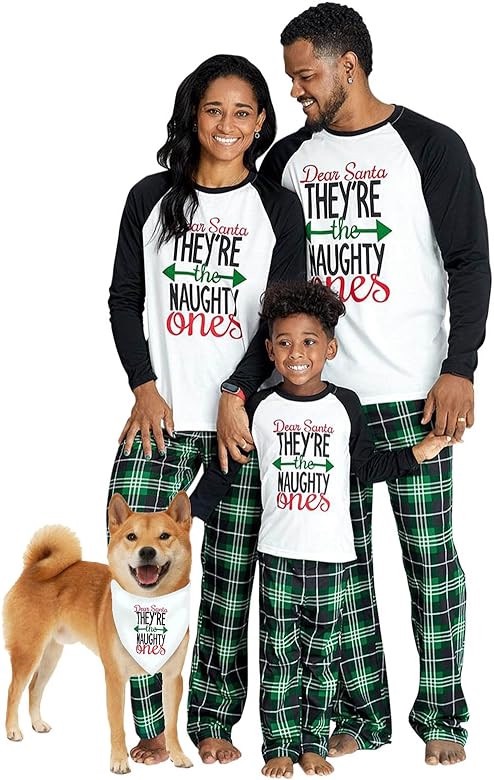 Another great pet friendly option are these plaid matching Christmas pajamas! It adds an adorable touch with the "Dear Santa they're the naughty ones" lettering.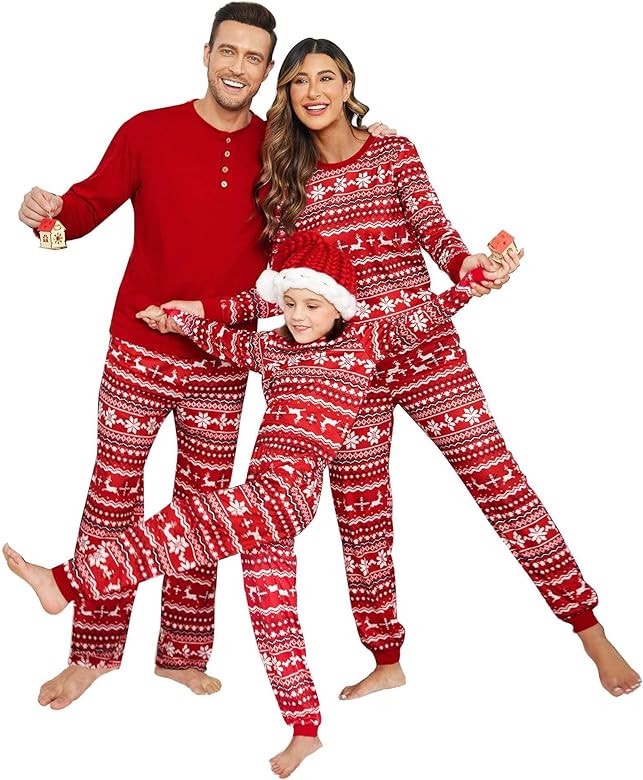 If you are looking for another warm and cozy option, these matching red snowflake holiday pajamas are the BEST! I love how soft and high quality the material feels. Perfect for your family holiday photo shoot!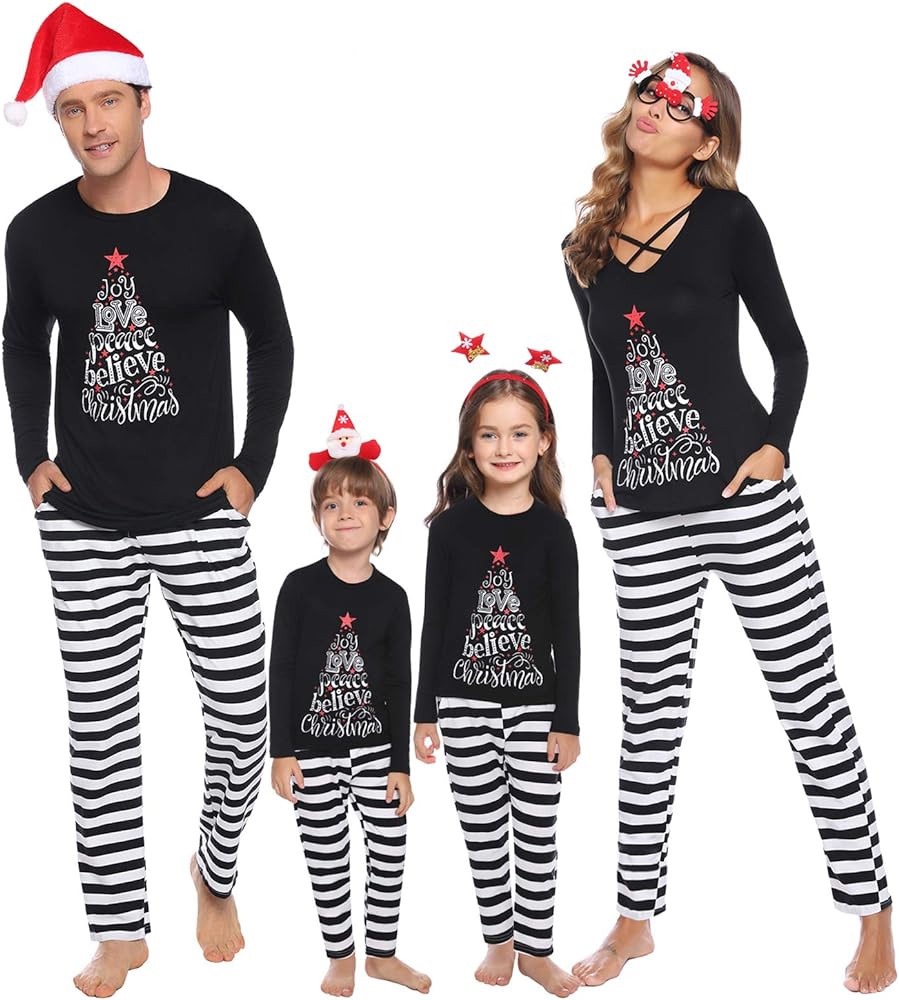 I also love these super soft and cozy striped matching pajamas from amazon! If you are looking for a more light weight pair of pajamas then these are a go-to
Merry Christmas Matching Pajamas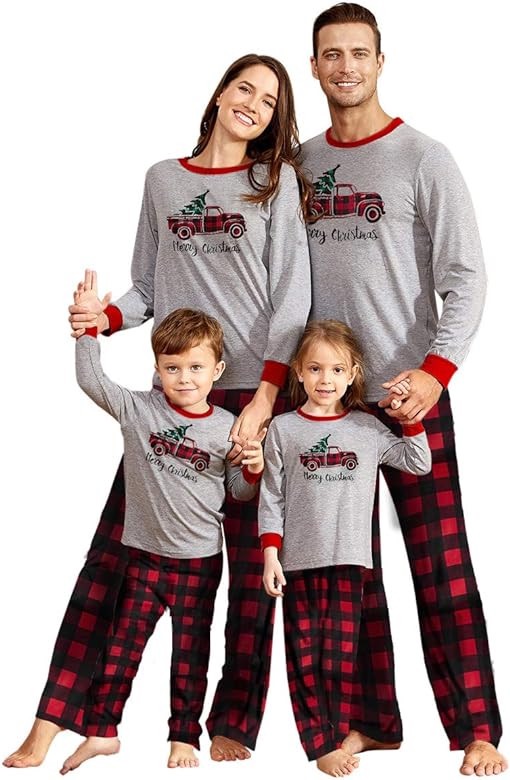 For a more Christmasy feel, these matching Merry Christmas pajamas are perfect to wear for your Christmas card photo shoot! I love the cozy red and black plaid pants. Perfect for winter!
Lastly from Amazon, I absolutely adore these Elf themed matching pajamas! They are so cute with the coziest material! Keep in mind that you do need to order the pants and top separately.
Here are some additional matching holiday pajamas from a few of my other favorite places to shop!
Old Navy Holiday Pajamas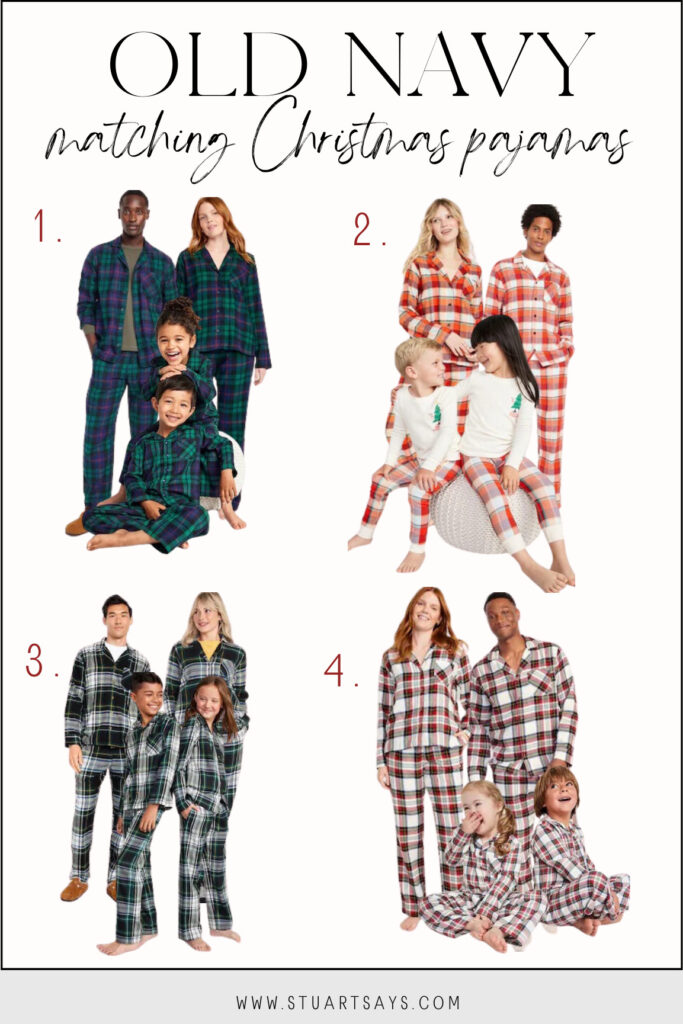 OUTFIT 1: MOM | DAD | KIDS | BABY
OUTFIT 2: MOM | DAD | KIDS | BABY
OUTFIT 4: MOM | DAD | KIDS | BABY
TARGET HOLIDAY PAJAMAS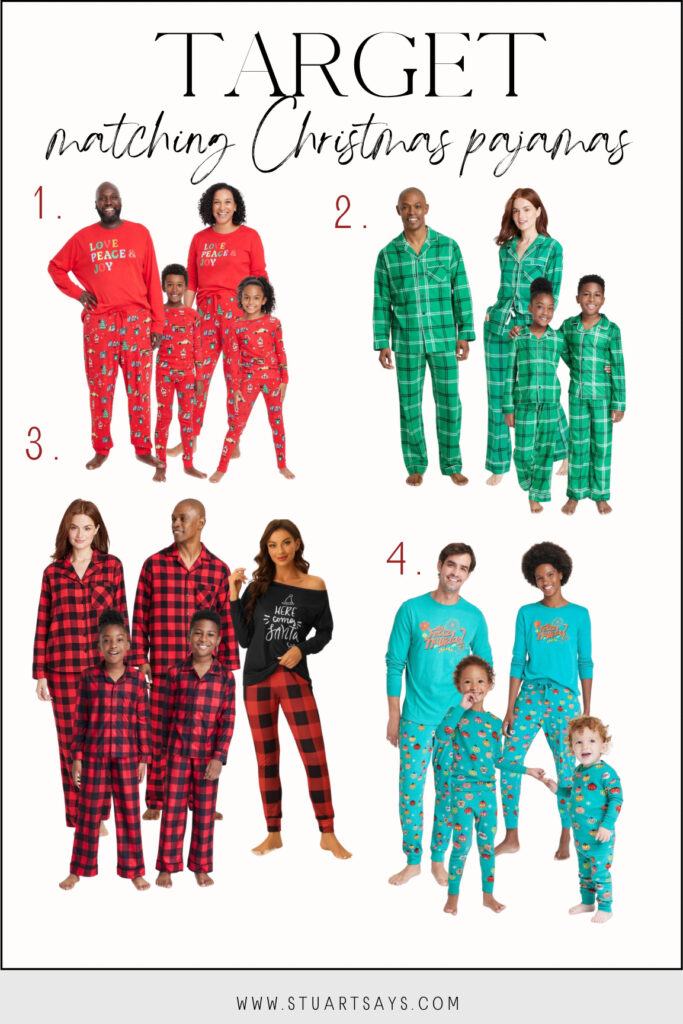 OUTFIT 3: MOM OPTION 1 | MOM OPTION 2 | DAD | KIDS
WALMART HOLIDAY PAJAMAS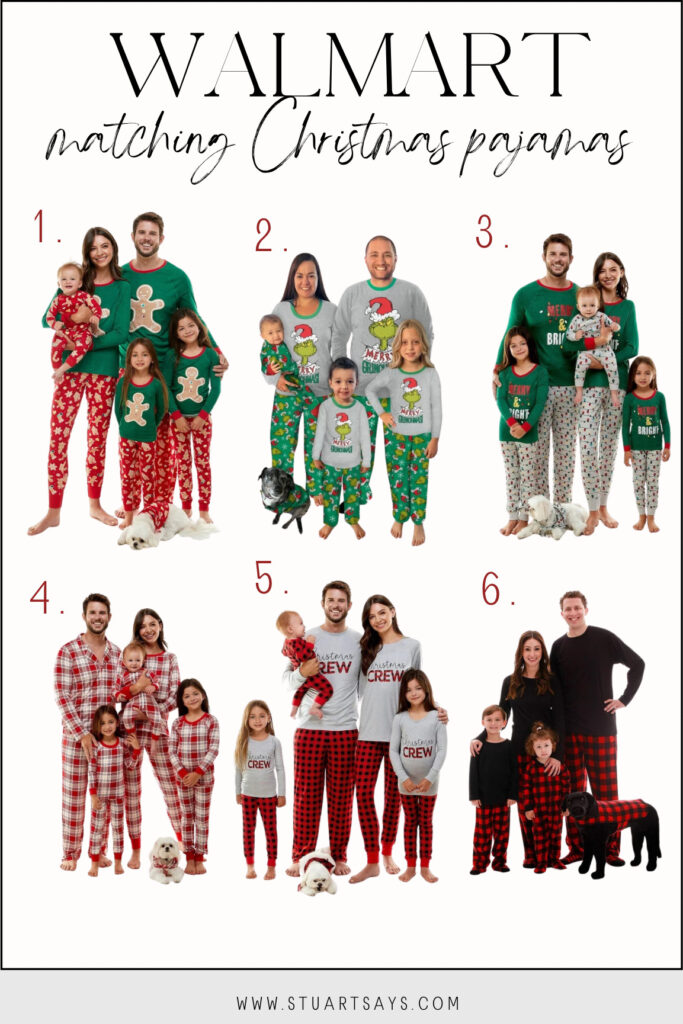 OUTFIT ONE | OUTFIT TWO | OUTFIT THREE | OUTFIT FOUR | OUTFIT FIVE | OUTFIT SIX
---
That completes my list of matching Christmas pajamas! I hope you found this round up helpful! Do you enjoy wearing matching pajamas for the holiday season? What's a holiday tradition that you enjoy? Let me know in the comments below!