The cherry blossom season in Washington, D.C. is a magical time and something that has been on my bucket list for over a decade. The city is transformed into a sea of pink and white, and the air is filled with the sweet scent of flowers. When I timed it just right to see the cherry blossoms in peak bloom during a special one-on-one trip with my four year old, I knew I wanted it documented beautifully and take some truly stunning photos.
If you're planning on visiting DC during cherry blossom season, here are a few tips on how to get the perfect photo:
1. Plan ahead
The cherry blossoms only bloom for a few weeks each year, so it's important to plan your trip accordingly. The peak bloom typically happens in late March or early April, but it can vary from year to year. You can check the National Park Service's cherry blossom tracker for the latest updates. If you can be flexible be with your trip last minute, that is ideal!!
2. Choose the right location
There are many beautiful places to see the cherry blossoms in DC, but some locations are better for photography than others. The Tidal Basin is a popular spot, but it can also be very crowded. If you're looking for a more peaceful setting, try the National Arboretum or Rock Creek Park.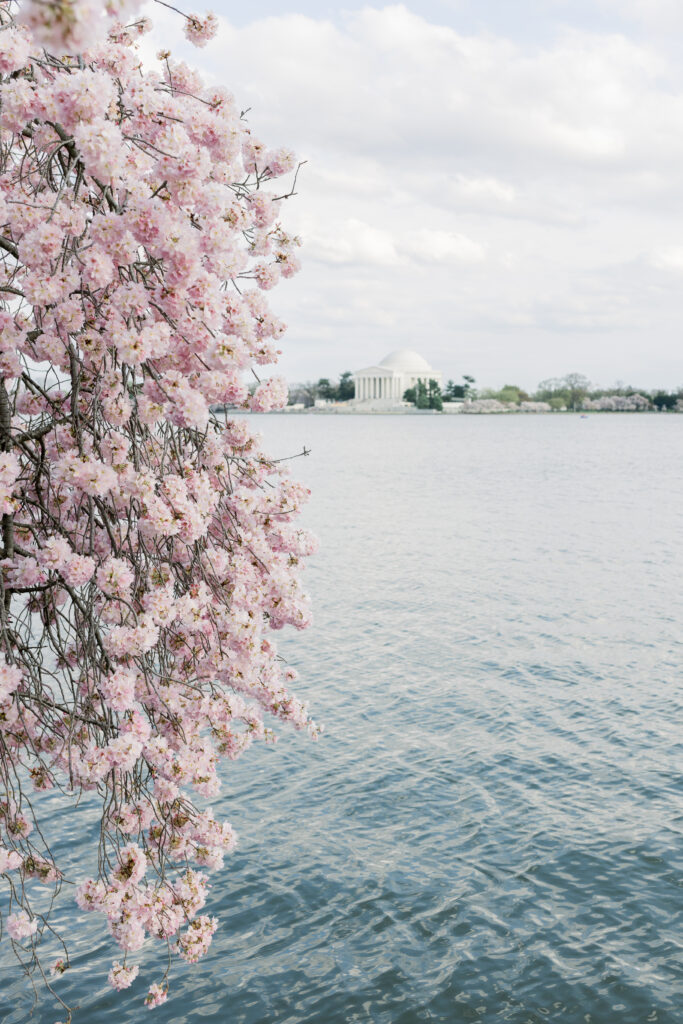 3. Go early or late
The best time to take photos of the cherry blossoms is early in the morning or late in the evening. This is when the crowds are smaller and the light is more flattering. If you can, try to avoid shooting during the middle of the day, when the sun is too bright and harsh.
4. Use a tripod
A tripod is essential for getting sharp photos of the cherry blossoms. The flowers are delicate and can easily be blurred if you're not using a tripod.
5. Experiment with different angles
Don't be afraid to experiment with different angles when you're taking photos of the cherry blossoms. Try shooting from below, above, or from the side. You might be surprised at how different your photos look when you change your perspective.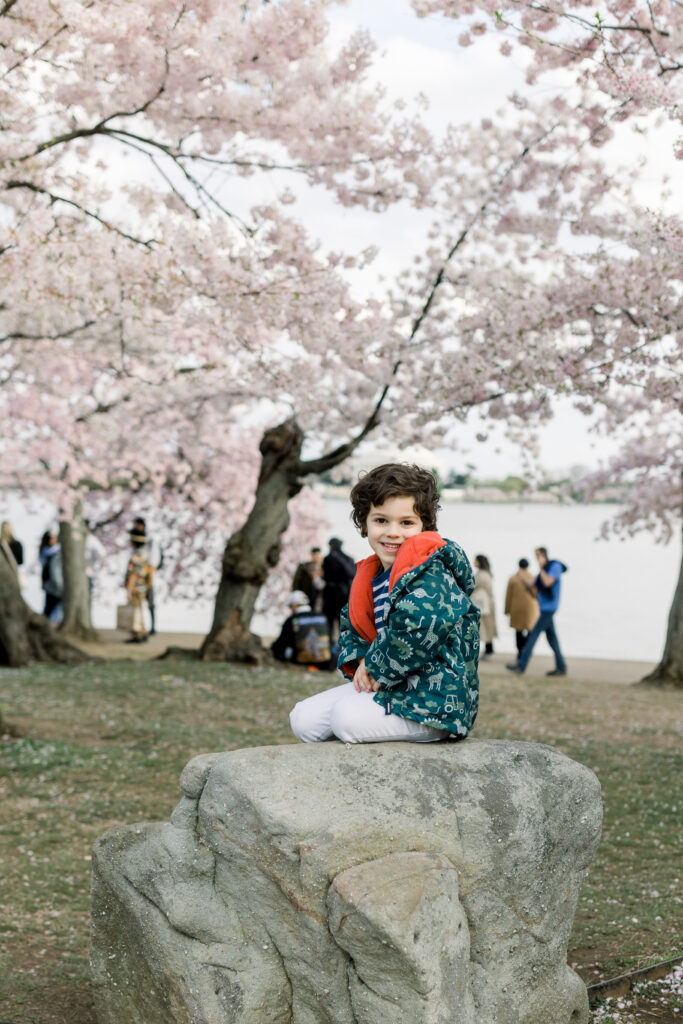 6. Use a wide-angle lens
A wide-angle lens is perfect for capturing the beauty of the cherry blossoms. It will allow you to fit more of the scene in your frame, which is great for showing off the full extent of the blooms.
7. Be patient
The cherry blossoms are a popular sight, so be prepared to wait for your turn to take a photo. There may be other people in your way, and you may have to wait for the right light. But if you're patient, you'll be rewarded with stunning photos that you'll cherish for years to come.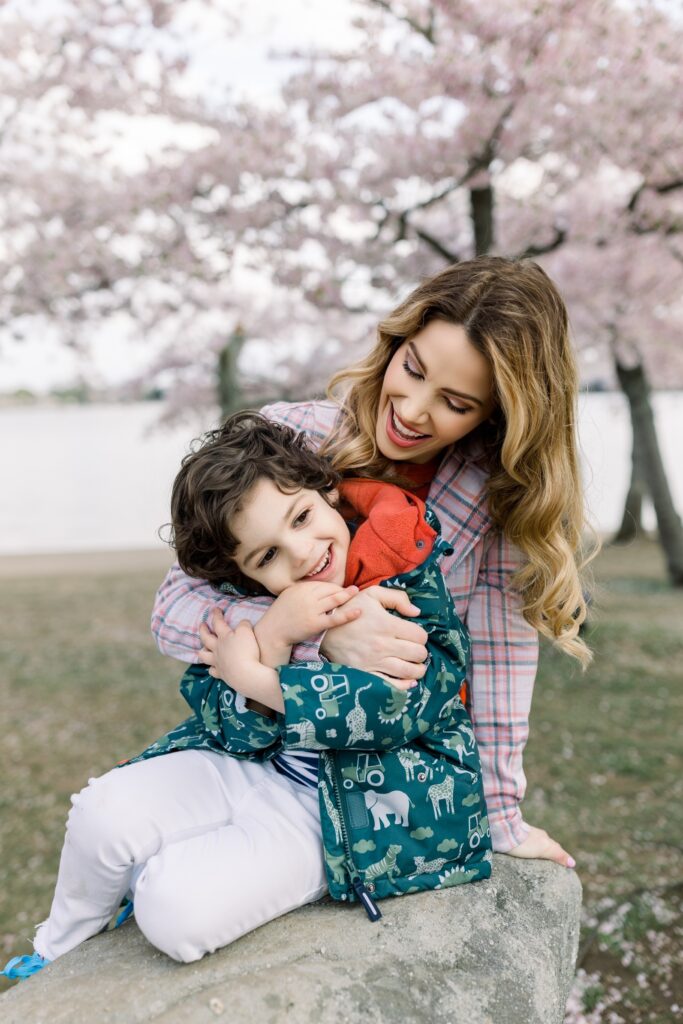 Hiring a Professional Photographer
If you're serious about getting the perfect cherry blossom photo, you may want to consider hiring a professional photographer. A professional photographer will have the knowledge and experience to help you capture the beauty of the blossoms in the best possible way. They will also be able to help you avoid the crowds and find the best shooting locations. I booked a photographer through Flytographer, who was positively lovely and knew all of the best spots to get the perfect pictures. We easily navigated to meet each other along the famous Mall and slowly made our way over to the Tidal basin taking pictures along our stroll. She was so patient with my son and I could not be more thrilled with the results of our photography session. With another baby on the way, I really wanted to plan something special with my first born and we will treasure these memories forever. Get $25 off your first Flytographer shoot with code STUARTSAYS.
Framing Your Photo to Avoid the Crowds
If you're shooting in a crowded area, there are a few things you can do to frame your photo to avoid the crowds. One option is to use a telephoto lens. This will allow you to zoom in on the flowers and exclude the crowds from your frame. Another option is to shoot from a high vantage point. This will give you a bird's-eye view of the scene and allow you to see the flowers without the crowds getting in the way.
No matter how you choose to shoot your cherry blossom photos, be sure to have fun and enjoy the experience. The cherry blossom season is a special time in Washington DC, and it's a time to celebrate the beauty of spring.