Friendsgiving is a Thanksgiving celebration with one's friends, as opposed to one's family. I threw my first Friendsgiving a few years ago and we seriously had the best time! As the host, it was definitely a lot of work but it was absolutely worth it. Anyone can easily throw a fabulous Friendsgiving even if you aren't the best cook or the master of DIY!
How to Throw a Fabulous Friendsgiving
1. Set the Date
Friendsgiving can take the place of Thanksgiving or be celebrated in addition to turkey day. If most of your friends are heading home for the holiday, then a great time to have it is the weekend before or after Thanksgiving.
2. Make it a Potluck
There is no need for the host to take on all the stress and financial burden. Host your Friendsgiving potluck style and everyone can participate. Just make sure you find the best way for your crew to communicate about who is bringing what.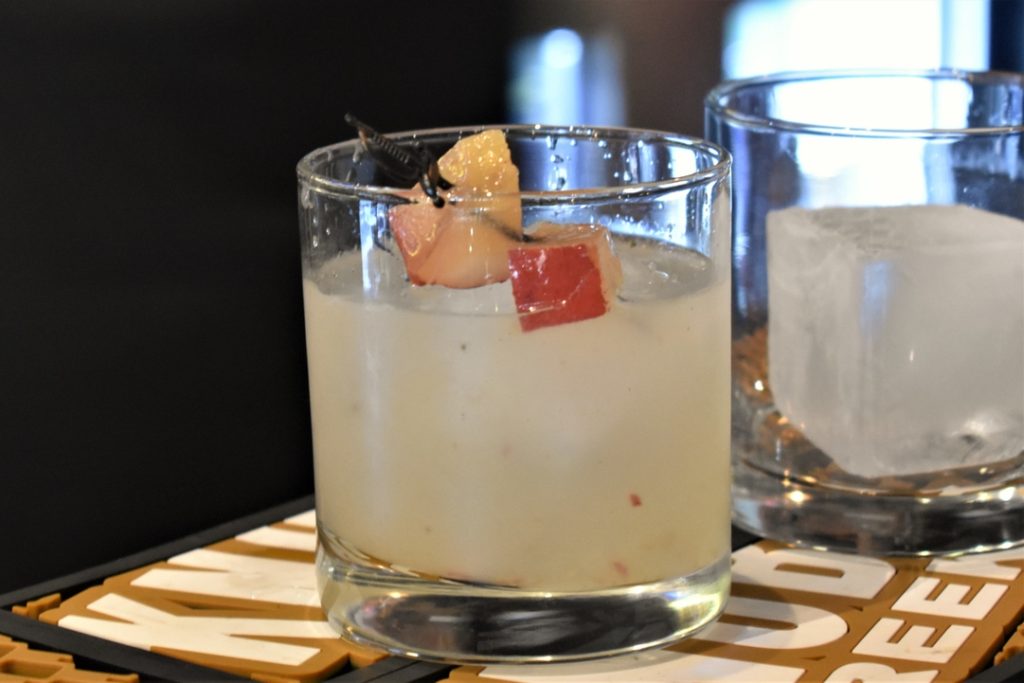 3. Serve a Themed Cocktail
Serve your guests a themed cocktail upon arrival. This immediately sets a fun tone and shows off your hosting skills. I'm currently crazy about The Standing Room's Restaurants Autumn Water cocktail. This cocktail will surely be a hit with everyone!
Autumn Water ingredients:
1.5 oz. Effen Cucumber Vodka
0.5 oz. St. Germain liqueur
0.5 oz. lemon juice (about two slices of lemon)
0.5 oz. simple syrup
0.5 oz. cucumber
0.5 oz. basil
0.5 oz. pear
Recipe:
Muddle cucumber, basil, and pear.
Pour Effen Cucumber Vodka, St. Germain, simple syrup, and squeeze lemon juice into muddled ingredients.
Shake all ingredients and pour over large ice cube (or regular ice cubes).
Garnish with a pear and cucumber skewer.
Enjoy!
4. Create Individualized Place Settings
I had the pleasure of attending a fabulous Friendsgiving last week at GEARYS Beverly Hills and left with so many wonderful ideas on how to be the ultimate hostess! This setup was truly tablescape goals featuring gorgeous William Yeoward Crystal
as you would expect at GEARYS. Everyone so enjoyed the individualized place settings featuring porcelain handmade and handpainted Herend Figurines. This became a great conversation starter as we all gravitated towards our favorite one. Here are a few of my favorites you can shop right now!

5. Plan a Fun Activity for After the Meal
Whether your group likes to play physical games or mind games, having a group activity planned will keep the good vibes flowing. Personally, I always enjoy a beautiful walk outdoors or a fun, competitive game like Ultimate Jenga.

Whatever your plans may be, I hope you have a wonderful time and remember to count your blessings! And if you want more cocktail ideas, here are three Kahlúa cocktails to get you through the holidays.
XOXO – Stuart