I went to my first Hello Kitty party and it was an absolute dream! 😻 We celebrated The Crème Shop x Hello Kitty Klean Beauty™️ Collection, which launches today whoo hoo! The collection is made with exceptional ingredients, simply clean, and even better for your skin. FREE of Sulfates, Parabens, Formaldehyde, Phthalates, and hundreds more ingredients to ensure your skin looks and feels the best! Let's take a look at the collection in more detail!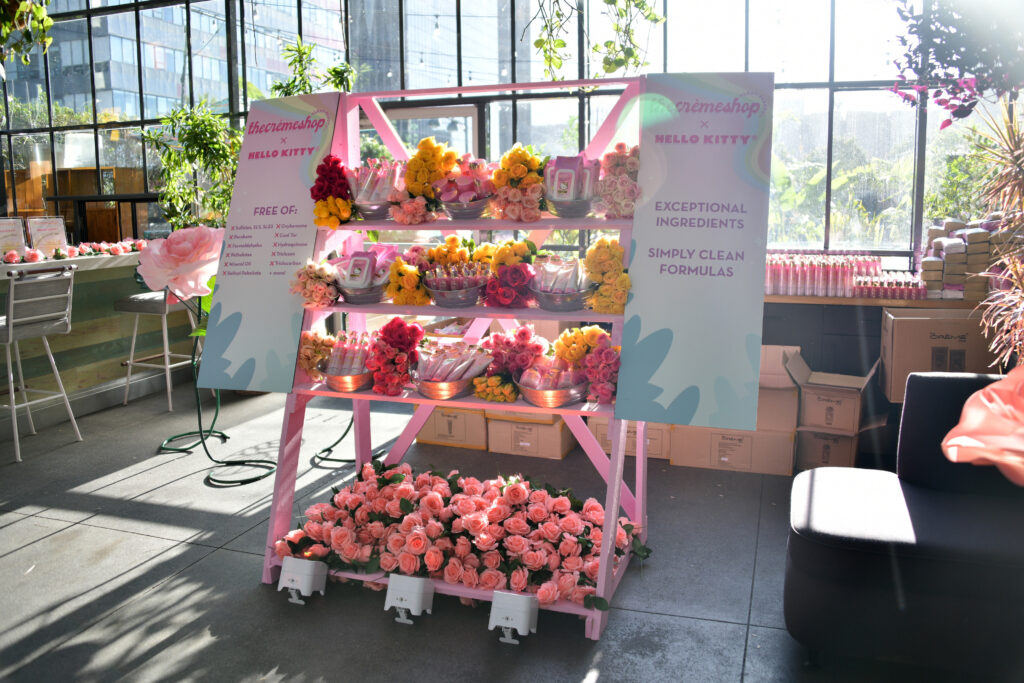 The Crème Shop x Hello Kitty Klean Beauty™️ Collection
In case these sell out, here is another pair of The Creme Shop x Hello Kitty Klean Beauty eye patches I love!
A hydration boost for dewy, smooth skin!
The Crème Shop x Hello Kitty Pink Water Crème is infused with hydrating Watermelon and Hyaluronic Acid to help replenish and reduce the appearance of fine lines.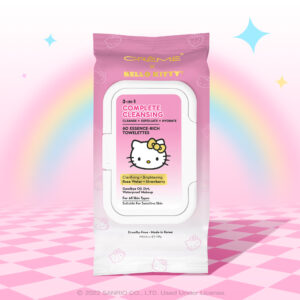 Cleanse, exfoliate, and hydrate skin in a swipe!
With clarifying Rose Water and Strawberry, these towelettes help remove impurities from face and body. Use for post workouts, car spills, etc.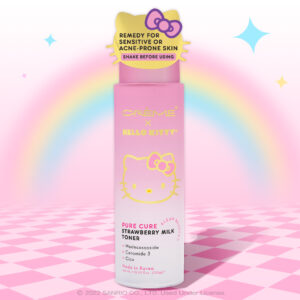 A true remedy for sensitive or acne-prone skin!
Stay fresh and hydrated with The Crème Shop x Hello Kitty purifying facial toner! Enriched with clarifying Madecassoside and hydrating Ceramide 3. Infused with Cica, nature's healing plant of 2000+ years.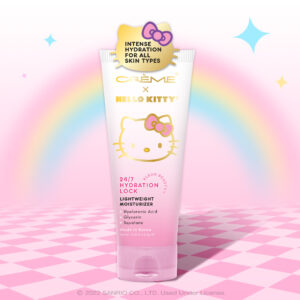 The Crème Shop x Hello Kitty Hydration Lock Lightweight Moisturizer is formulated a triad of skincare's ultimate hydrators, known to promote bouncy, silky skin. Enriched with hydrating Hyaluronic Acid, smoothing Glycerin, and moisturizing Squalane.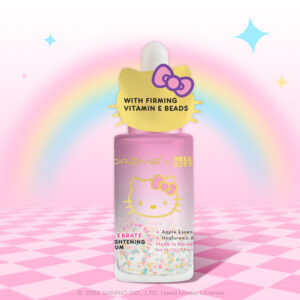 Infused with illuminating Apple Essence, this serum promotes smooth, radiant, youthful skin. Vitamin E encapsulated beads help hydrate and protect against free radical damage.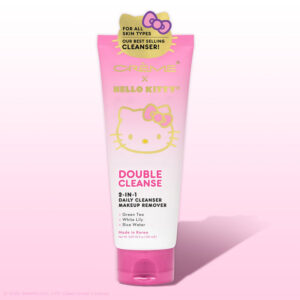 The Crème Shop x Hello Kitty Klean Beauty™️ Double Cleanse 2-In-1 Facial Cleanser
The Crème Shop's best-selling facial foam cleanser effectively clarifies impurities to help improve skin. Infused with acne-fighting Green Tea, youth-promoting White Lily, and brightening Rice Water.
Happy Shopping! Be sure to watch the event video below and let me know which outfit is your favorite!
XOXO – Stuart