December is here and it's officially holiday party season!! I had the pleasure of styling some absolutely fabulous holiday looks (if I don't say myself) for cabi. Enjoy all of the festive fun over on cabi's homepage whoo hoo!
Let's breakdown the cabi accessories that will make your outfit pop!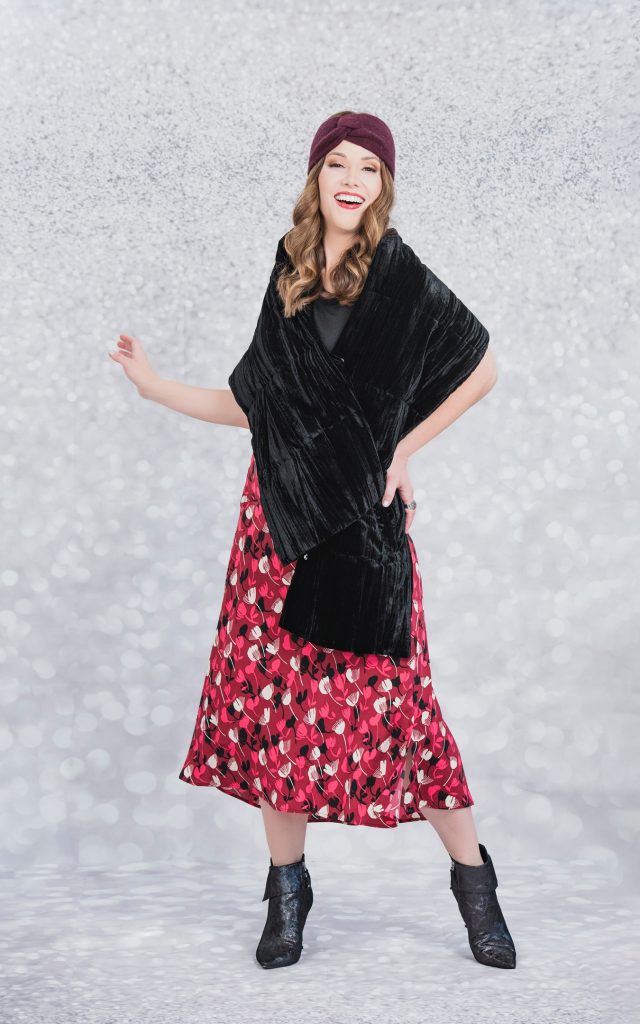 Could the Drama Scarf be anymore perfectly named? Wear this black, crushed velvet fabrication over the shoulders or as an elegant shrug. I'm a big fan of the welt pockets and adjustable snap closures for a customizable fit (perfect for before and after holiday feasting). This costume-like piece adds the perfect amount of drama and perfectly compliments a dressed up look and elevates a more casual look. I will definitely be enjoying this for many years to come! I'm also wearing the Corsage Skirt and Complete Top.
The genuine leather Serpent Belt features a snakeskin print with whipstitch detailing around the edges. It also has three rings at the buckle which is so unique and unlike any other belt I own. It is a true statement piece and can tie and outift together instantly and shape the waist. I personally enjoy styling it over sweaters as well for some extra flair. It is genuine leather and comes in sizes XS-XL. I'm also wearing the Jazzy Click Flair pants and the Dinner Jacket.
The Tigress Scarf is absolutely stunning and can double up as a blanket when you're chilly. I'm living for the muted tiger print and fringe detailing at the edges. I'm excited to style this scarf all winter long! cabi made this in their soft, two-faced sweater knit, so you can highlight both the camel and the winter white. I'm also wearing the Replay Top, Snug Cardigan and the Cinch Skinny Jeans.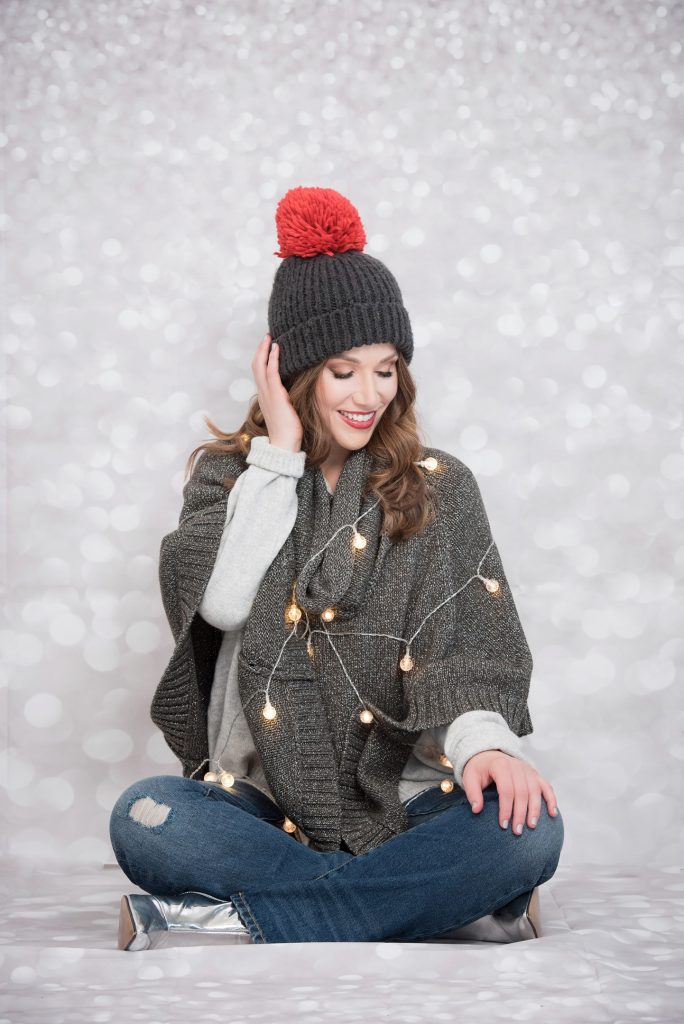 Shimmer Poncho
This beautiful glittering, metallic yarn poncho is the perfect way to spice up your holiday and winter look! It has an easy, poncho fit with a pullover design with side buttons for added shape. You can even wear this scarf portion separately for warmth and to liven up other outfits. Nothign says the holidays like some shimmer!! I'm also wearing the 100% Boyfriend jeans.
I wish you a very happy holiday and festive season.
As always, shine bright and do you!! XOXO – Stuart