#AD As a stay-at-home and work-from-home mom, I need to quickly jump on video and audio calls no matter where I am in my home. I've been a Walmart shopper for decades, so I searched Walmart.com for some new accessories to enhance my work-from-home setup. I frequently have active kids in the room with me, so I was thrilled to find JLab's GO Work Wireless On-Ear Headset.
JLab GO Work Wireless On-Ear Headset
The GO Work wireless on-ear headset is perfect for my fellow busy working parents. You can enjoy clear calls and video calls and easily mute and unmute with the mute-indicator-light at the end of the boom mic. And let me tell you, this mic is powerful! You just rotate the mic up when you're focused independently or down to allow colleagues to hear just you (not the dog barking, kids screaming or the doorbell ringing).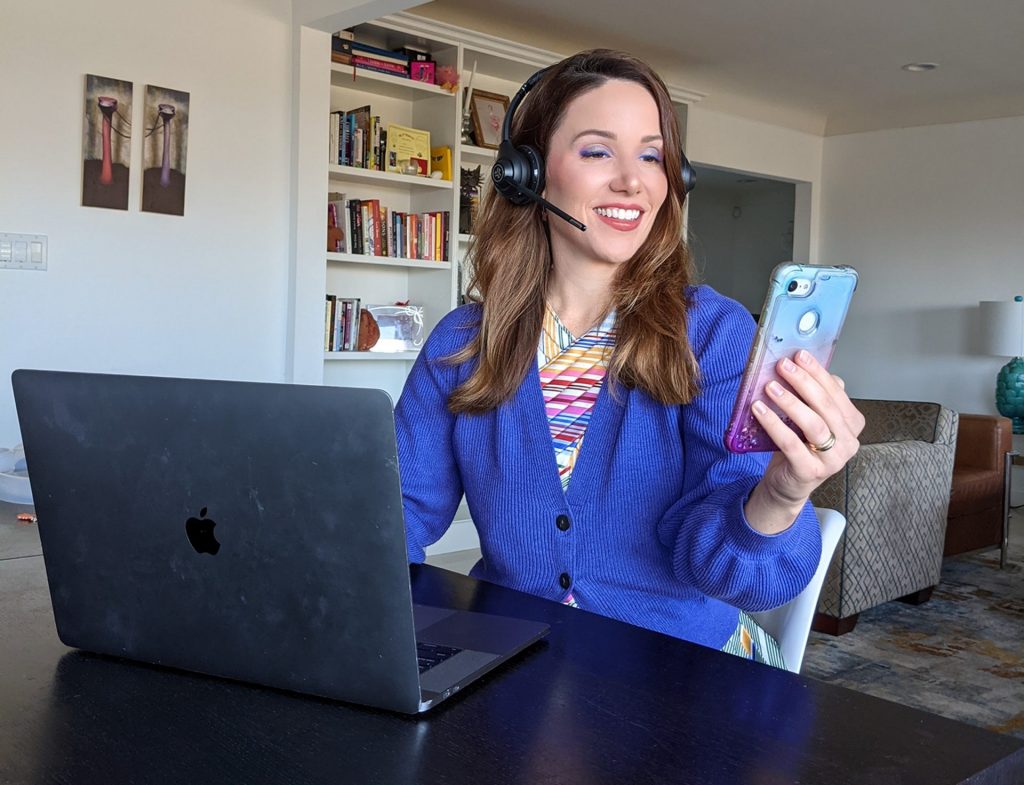 You can easily transition from mobile to laptop without touching any settings and work wired while stationary at your computer or wireless for more mobility to multitask aka chasing your kids. You'll get a full 45+-hour work week on one charge – and all-day comfort with Cloud Foam earcups. Another one of my favorite features is the ability to be connected via Bluetooth to two devices simultaneously.
I've only been using my new headset for a few days, but I'm already experiencing more productivity! I encourage you to enhance your work from home setup too at Walmart and Walmart.com. #techupgradewithwalmart