This post is sponsored by Hair Biology.
This year I turned forty—and so far, it has been fabulous! I feel more confident than ever, and I'm kind of rocking this mom of two thing. But my aging hair has gotten a double whammy during the postpartum period, so on one of my recent Target runs I picked up Hair Biology's Full & Vibrant Collection.
The Full & Vibrant Collection
I've seen extra breakage in my hair over the last couple of years, and after giving birth for the second time, I also noticed an increase in thinning (yay, hormones). But I wasn't about to let hair changes hold me back! I knew it was time to find hair products that met my hair's new needs.
The Full & Vibrant Collection includes shampoo, conditioner, and a thickening treatment. They all smell AMAZING, but the best part is, the thickening treatment actually worked for me! Definitely not worried about parting my hair to cover thin areas anymore, and I can style my hair however I want without obsessing over breakage.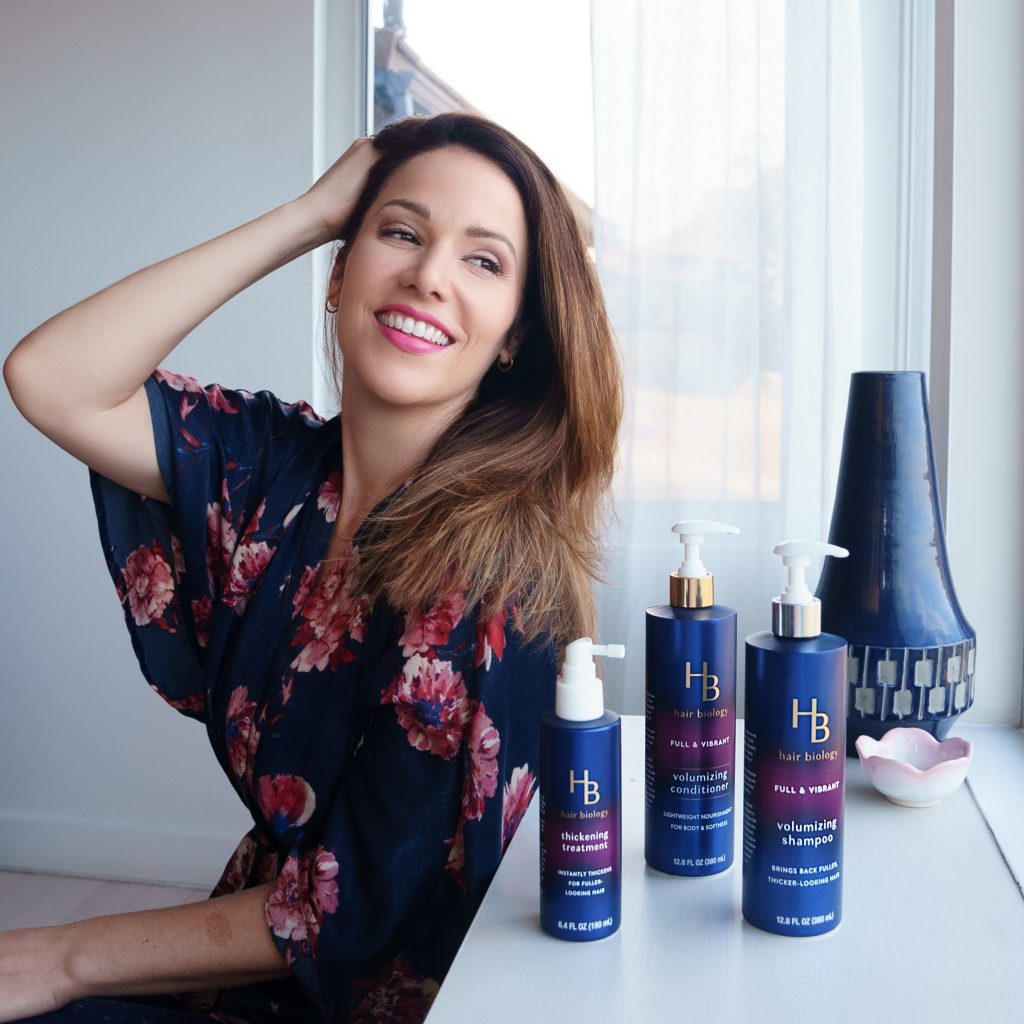 Here's How It Works
One of the problems I've had with shampoos is that heavy feeling they leave behind. The Full & Vibrant shampoo left my hair feeling clean without weighing it down, while the conditioner left it feeling full and touchably soft. The thickening treatment strengthens each strand, and it just gets better the more I use it!
The shampoo, conditioner, and treatment are all infused with biotin to not just improve hair, but to promote new, strong growth. After washing my hair, I use the thickening treatment in the thinner areas. I've been using it daily, and it has made a huge difference! I love that you can use it on wet or dry hair as needed.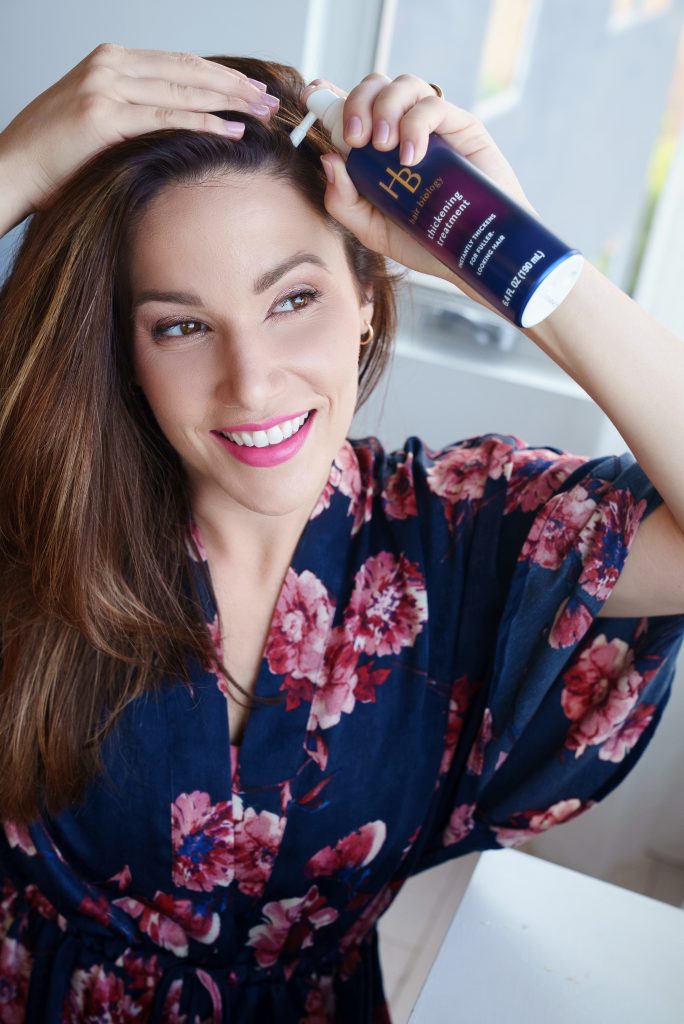 I'm so glad I switched to a product that's designed to care for my hair's unique biology at this stage of my life. I feel every bit as powerful and bold as I did in the nineties, when I was crimping my hair with the heat setting on high, without a care in the world! (Which is really saying something, because as a boy mom, my hair is constantly getting pulled on or trapped in the wheels of someone's toy car.)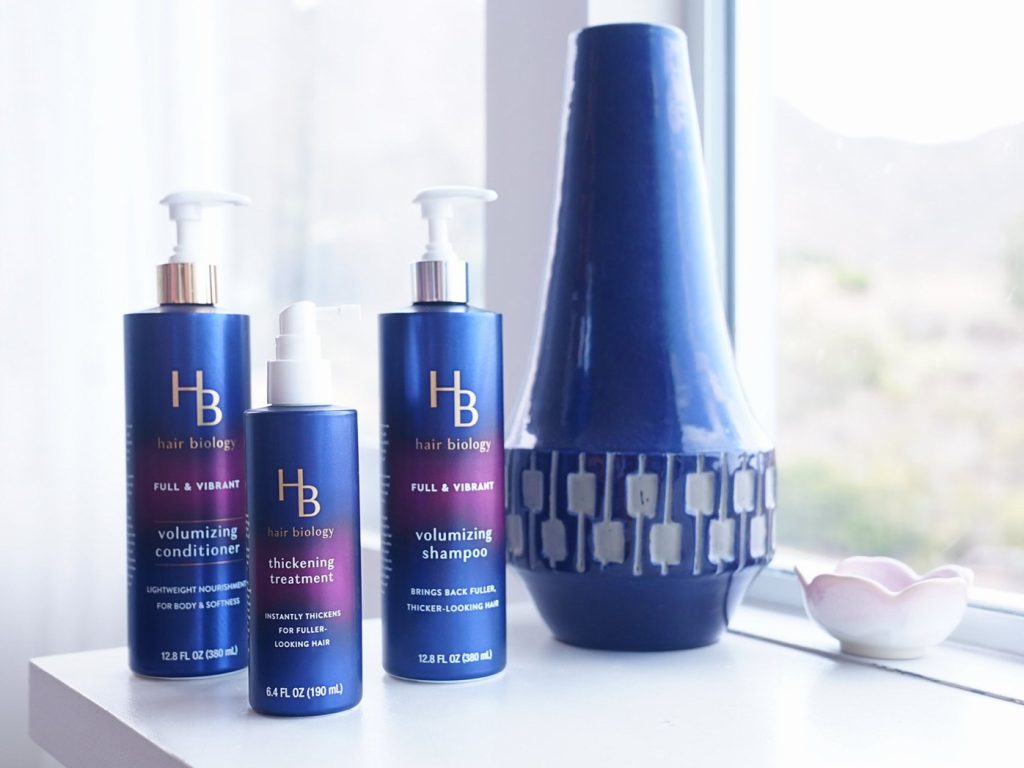 Where You Can Get It
If you're looking to celebrate your hair again, Hair Biology's Full & Vibrant Collection is the way to go! I've been so happy with the healthy texture and volume of my hair since I began using it—and I plan to keep up with it. Run to Target and get yours to see the difference! And be sure to share with me in the comments or on Instagram when you see the results.