If there's one thing all mothers have in common, it's that burning desire to give your child the best life they can possibly have. But to give our children the best in life, we, as their mothers, need to prioritize our own health and happiness. We can't give them the best of ourselves if we are constantly hurting, sick, or full of fear.
For Black mothers, this is a big concern. Black mothers live at a higher baseline level of stress and are at a higher risk for life-threatening, and sometimes life-ending, complications during pregnancy and childbirth. Let's band together and support Black mothers because every mama deserves an equal chance at a healthy birth and postpartum experience!
Listen to Black mothers' trauma stories
And yes, it is trauma. Black mothers raise their children in the shadow of racism and the possibility of police brutality. That stress takes its toll both physically and emotionally. Mothers of children who experience racism are actually at risk for negative health impacts.
Imagine living in a health crisis within a health crisis, wondering if today will be the day someone you love is accosted for wearing (or not) a face mask during a global pandemic. (That's happening, by the way.) On top of that, imagine your children being at a risk three times higher than their white friends of dying from COVID-19.
We need to hear Black mothers right now, really hear them, when they talk about the fear they're carrying for their children. Hear without judging. Hear without interrupting. This is the best way to bring awareness to their needs and to help them find the healing they deserve.
I reached out to some amazing mamas I know to learn more about their experience. My dear friend Angelina Spicer has a lot to say on this subject and was motivated by her experience to get involved in the legislative process to help bring about change. Here's more on her story in her own words:
'To start: when I had my baby, I felt like everyone lied to me. No one gave me a real dose of what I was in for- including my doctor. She didn't advise me on what to do if my vagina tore (it did) what to do about sleep deprivation, and she as a Black doctor didn't even put me on notice about the staggering rates at which Black women are at risk for postpartum depression. She was nice but lacked empathy. When I showed signs of PPD, my therapist recommended that I call her (my OBGYN) and get on an antidepressant, she obliged but never followed up. It definitely felt like I was expected to just tough things out — it was interestingly my husband (who is white) who pointed out how different my experience was w/ others he had w/ family. In fact, she was so detached from me as a patient, that at 8 months postpartum when I was admitted to a psychiatric facility to treat the PPD she didn't even know!
While my OBGYN could have done more to support me, both before, during and after I had my baby, she is not the only one at fault. Our medical system in general has an intersectional problem w/ both pregnant women generally & especially women of color. We know that 3 in 5 Black women will experience PPD, and the heavy stigma that mental illness carries in our community, so why don't doctors do anything to warn us about the possibility of getting it, and build the trust so that we can confide in them if/when the time comes. Doctors are required to check our stitches at 6 weeks, give us clearance to have sex, and that's it! "See you next year!" Our system is set up to prepare us for childbirth, not for what comes after.
That's why I have been heavily involved in the legislative process to help bring about change. I've started here in CA, and sit on a national coalition to change federal legislation to support moms across the country. 3 years after my daughter was born in CA I helped pass 3 new laws to mandate hospitals screen mothers for PPD, train medical staff on how to implement those screenings, and to have a referral system in place in the event that mom shows signs of needing additional care.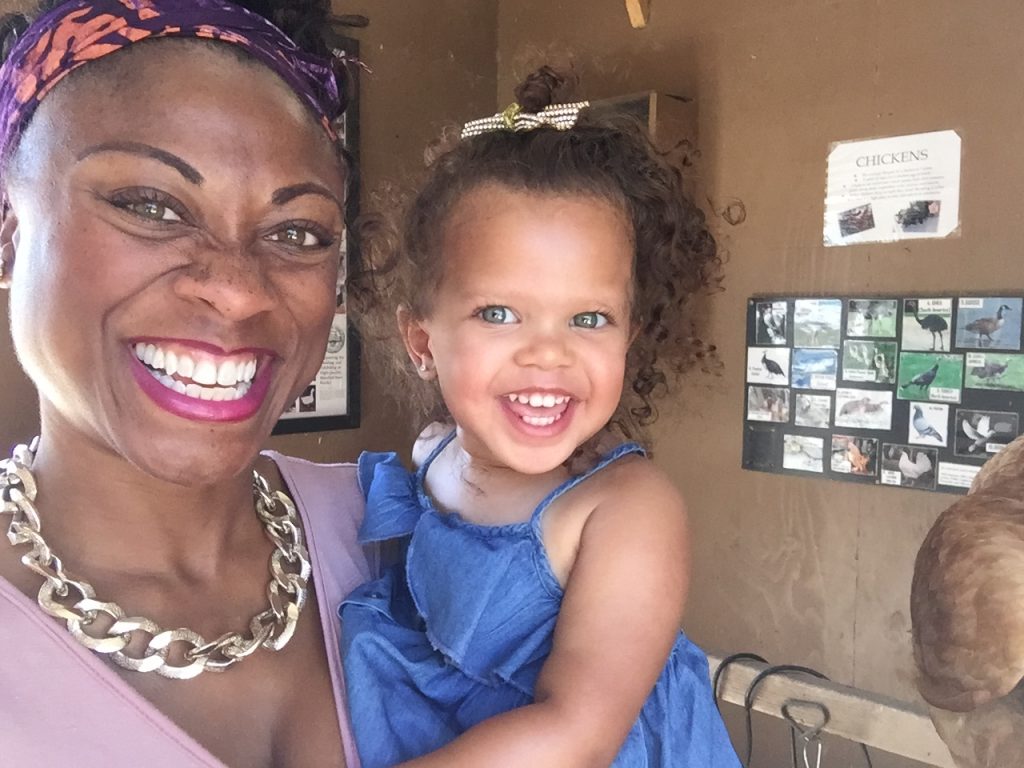 Let Black mothers lead the way
Let's face it: I can research all day and memorize a million statistics, but at the end of the day the people who really know what Black mothers need are Black mothers, themselves.
We can help Black mothers by supporting Black-led organizations like Circle of Mothers (founded by Trayvon Martin's mother, Sebrina Fulton), Black Mamas Matter, and the National Birth Equity Collaborative. Post about them. Donate to them. Thank them for what they are doing and most importantly, ask them what they need. They know better than anyone!
My blogger babe Keyma aka Style Weekender shared multiple instances with me where she felt neglected by her Doctors and the hospital during her pregnancy, delivery experience and breastfeeding journey. She shared 'The Black family structure isn't celebrated and it meant to me, I'm not as celebrated as my white counterparts. I would 100% recommended that Black moms, hire experienced Black doulas who have delivered in their hospital of choice. My neighbor is Black and a doula, gave me so many tips (even though I didn't hire her) and they made, especially my hospital stay, a good one.'
View this post on Instagram
The magical Cynthia Andrew aka SimplyCyn who is currently expecting twin boys shared with me her thoughts and advice for fellow pregnant mamas. 'Never ever doubt yourself when you're being an advocate for your body, your health and the health of your babies. It is always better to speak up, to ask questions and to find someone who treats you like you're worth every minute of their time and effort. Having a baby shouldn't be life or death, but much too often for black women, it can be.'
View this post on Instagram
Give Black mothers a safe and healthy birthing experience
It's time to address the pitiable state of Black maternal resources in this country. Black women are at a higher risk for maternal complications and death, and they are less likely to be believed when they say something feels wrong.
This isn't a class thing or an education thing, by the way…even Black women with a high level of education and financial stability are more likely to die or experience life-threatening complications during childbirth and pregnancy than white women.
Don't believe me? Read about Serena Williams' experience. The world-famous tennis star with 23 Grand Slam singles titles to her name was faced with life-threatening blood clots shortly after her emergency c-section, and her nurse tried to chalk it up to confusion from the pain medicine. Even though Serena had a history of blood clots and knew the signs.
View this post on Instagram
She had to pester and argue with her medical staff to even get testing done, and by the time she found treatment for the multiple clots that were eventually found in her lungs, the coughing had done damage to her c-section scar that significantly set back her recovery.
Let's bring our children up to support Black mothers, too
It's not enough to take a stand, ourselves. We need to raise our children to support Black mothers so the work continues after we are gone. Until we've reached a day when Black mothers receive the same level of care as white mothers and no longer have to be afraid to send their children out into the world, there is work to be done.
Talk to your children about what's going on at an age-appropriate level. Don't try to hide it from them. Watch television with Black main characters. Buy children's' books written by Black authors and illustrated by Black artists. And more than anything, point out injustice if you see it. Let your children see you standing up for what is right.
My inspiring friend Jesyka Harris wrote an incredible piece on her blog about the importance of talking to children about race and Black biracial motherhood that I hope you'll read. In her words, 'I very purposely gave my son the middle name Malcolm to honor my favorite Civil Rights activist, Malcolm X. Malcolm X had the audacity to challenge racism and systemic prejudice in a way that didn't make people feel comfortable, but it caused them to question their bias. My challenge now will be modeling and teaching my son the tools he will need to use his privilege for social justice. Likewise, I will raise my son to recognize when something is wrong and to use his privileges in a positive way by making it right.'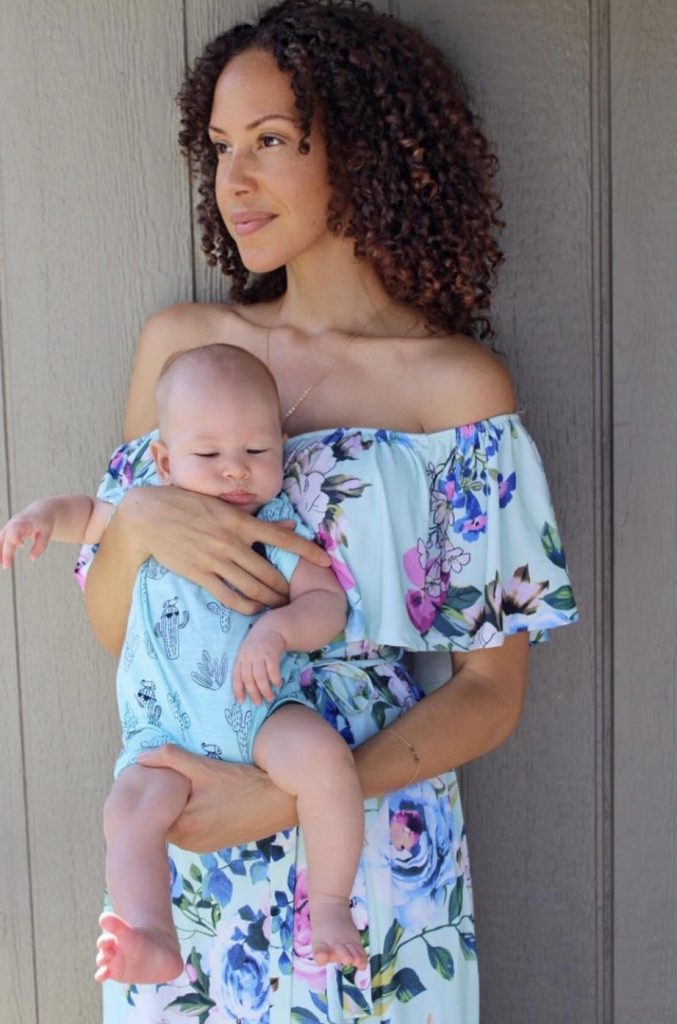 If you want to hear more about what Black mothers are saying about this topic, start with this incredible piece by A. Rochaun Meadows-Fernandez, founder of the #FreeBlackMotherhood movement. Many of the resources I cited here were originally found through her writing. You can also read about how some Black mothers are talking to their children about the protests here, get Imani Bashir's take on Insider, and dive into Dani McClain's book, We Live for the We to get a deeper understanding.
The Together We Rise graphic was created by https://www.instagram.com/ganvdia/