It's mid-January, which means we're in the thick of winter jacket weather. You may be getting frustrated with wearing a coat every day, but you can't go wrong with a sleek puffer coat this time of year. I have a few in mind that I'd love to invest in before spring rolls around. And great news, some are even on sale! Here are some of my new favorites:
The Brands to Know
Over the course of my research, I learned about a few great coat designers that are quickly surging to the top of my wishlist. They're so great, I had to share! I have a hard time picking exactly which coat I want from any of these brands. Mackage is a cool label with a bit of New York edge. Their pink Jamie coat would be perfect for a wintertime trip to the big city. I'm also a big fan of Noize and their sustainable outerwear. How much fun is their Gigi Heavyweight Parka? It looks so flattering. Last but not least is Soia & Kyo. Their pieces are on the neutral side, but I love the look of their versatile Salma Classic Coat.
View this post on Instagram
Back in Black
If you're like me and you're always indecisive, investing in a black puffer coat is definitely the way to go. They're always classic and you can match them with pretty much anything in your closet. You know I'm such a fan of Fabletics, and I definitely have my eye on their Wander Puffer Jacket. I love the glossy finish – how great is that gonna look photographed? – and the cropped length is perfect. I'm also looking for something more traditional, which is where their Voyage Puffer Coat comes in. I can definitely imagine wearing this for seasons to come.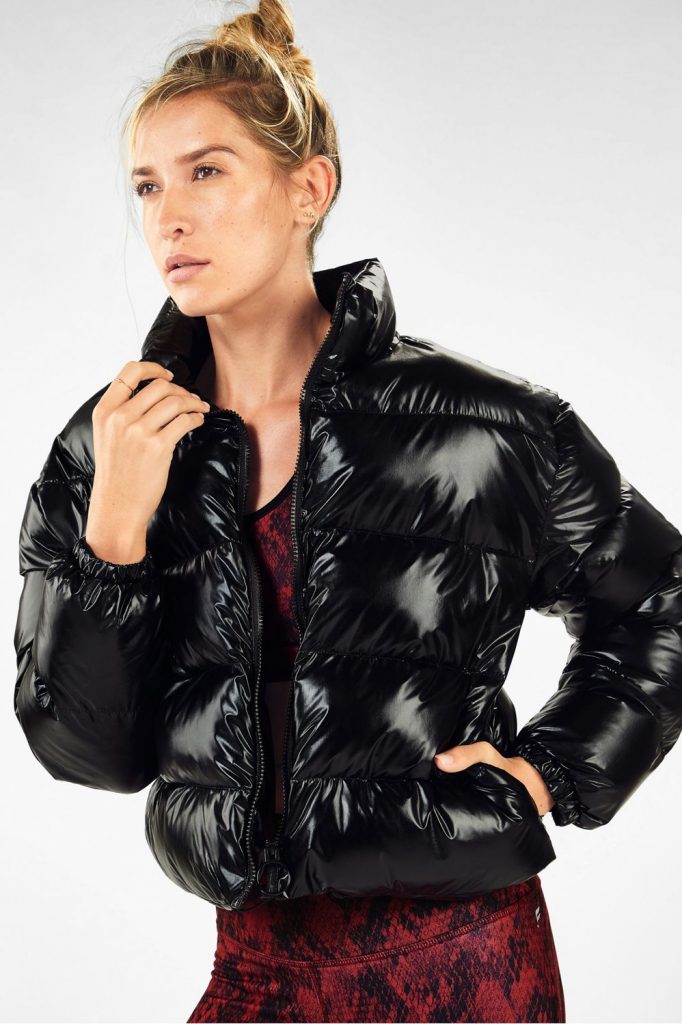 Fun and Festive
I was able to snag this Mixed Puffer Coat from Rent the Runway a few weeks back and I loved it so much I'm seriously considering picking it up myself from the NVLT website! Not only is it great for the holidays, but the bright color will also instantly brighten up any gray winter day. Plus animal print never goes out of style. One coat I did invest in this season? Superdown's Stella Metallic Puffer Jacket. You might have seen it on my Instagram back during the holidays. Like I said, anything shiny looks amazing in a picture! The silver metallic looks really, really cool.
View this post on Instagram
Which one is your favorite?