This post has been sponsored by Zappos. All thoughts and opinions are my own.
It is truly the most wonderful and BUSIEST time of the year! I don't know about you, but I feel like I've been running all over town like a crazy person trying to get everything done before the New Year. Between holiday parties galore, shopping for friends and family, preparing for our two-week multi-city holiday trip to the east coast and chasing around the world's most active toddler boy, I have been putting my body through the wringer. Luckily I know I can count on Dansko® shoes to keep me stylish and supported. Here's how I'm conquering the holidays in Dansko®!
Dansko® Shoes are Stylish and Versatile
I love that I can always wear a variety of looks with my Dansko Shoes. The Dansko® Bettie booties combine the OG clog style that made me fall in love with Dansko® with the current bootie trend I love. These can be worn high or rolled down, so I feel like I'm getting two pairs of shoes for the price of one! This really opens up my styling options and it's super fun to change them around throughout the day. Last weekend I was out with the fam and hubby asked me when I changed shoes and I responded 'oh silly, these are the same pair … I just rolled them down'! 😃They look great with skinny jeans, my fave sweatpants and even a fitted long dress for happy hour with my girls!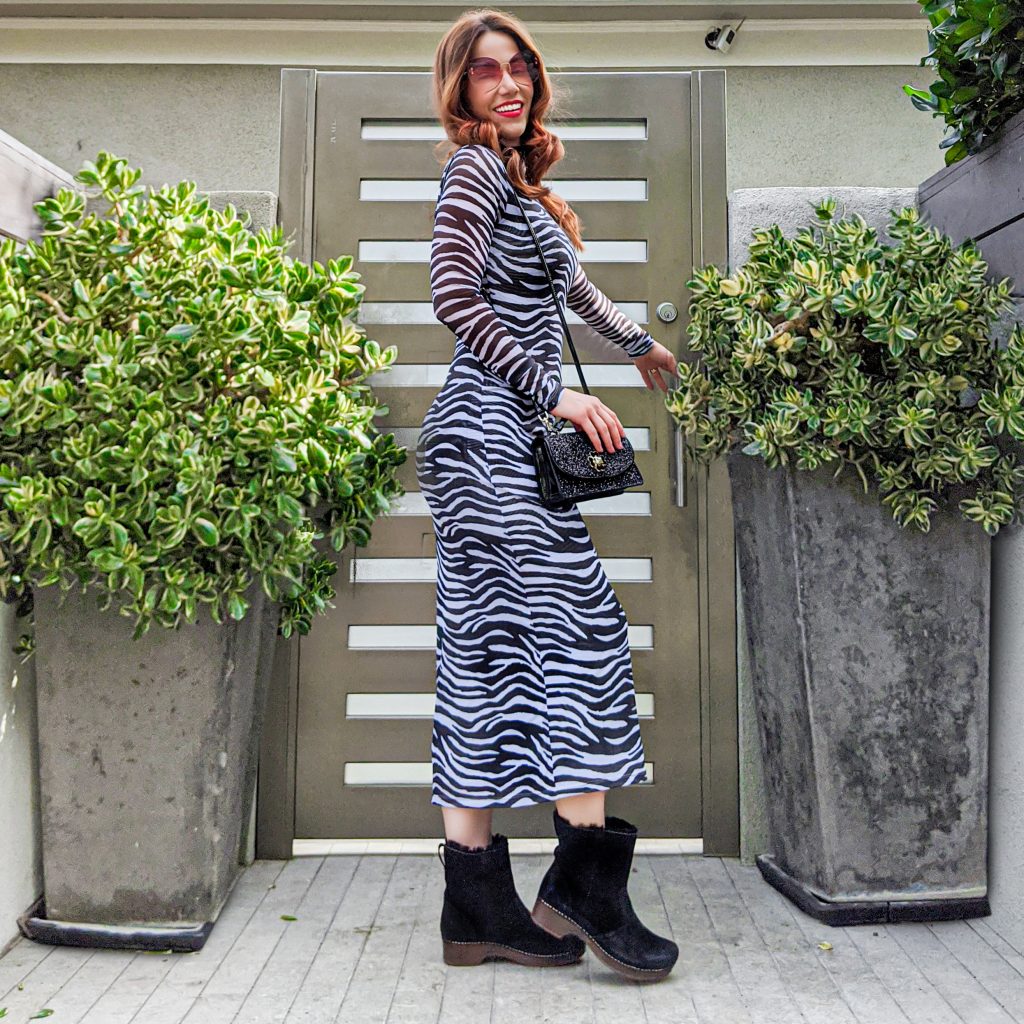 Big Comfort Factor
Comfort is key for me and these booties feel amazing on. There is ample room for my wide foot and excellent arch support to help when I'm carrying my 28lb bundle of joy! There is a zipper closure, which is great for easy on-and-off. I will definitely be wearing the Dansko® Bettie booties when I travel to breeze through security and speed through the terminal to make our connecting flight.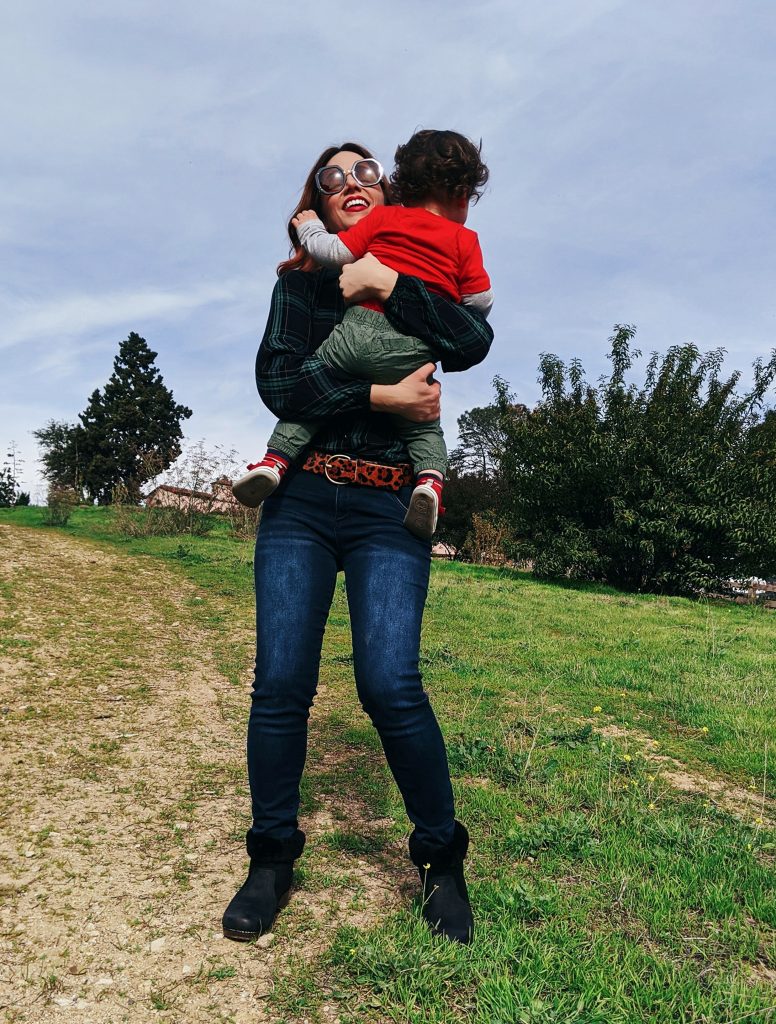 High-Quality
Let's be real, #momlife is intense and messy! The Dansko® Bettie booties have 3M Scotchgard™ treated nubuck leather uppers for durability and stain-resistance or as I like to say, they are #toddlerproof. The leather is breathable and the linings have Aegis® Microbe Shield odor control, so you don't have to worry about stinky boot syndrome. The Dansko® Bettie booties come in both black like I'm wearing and gorgeous honey color.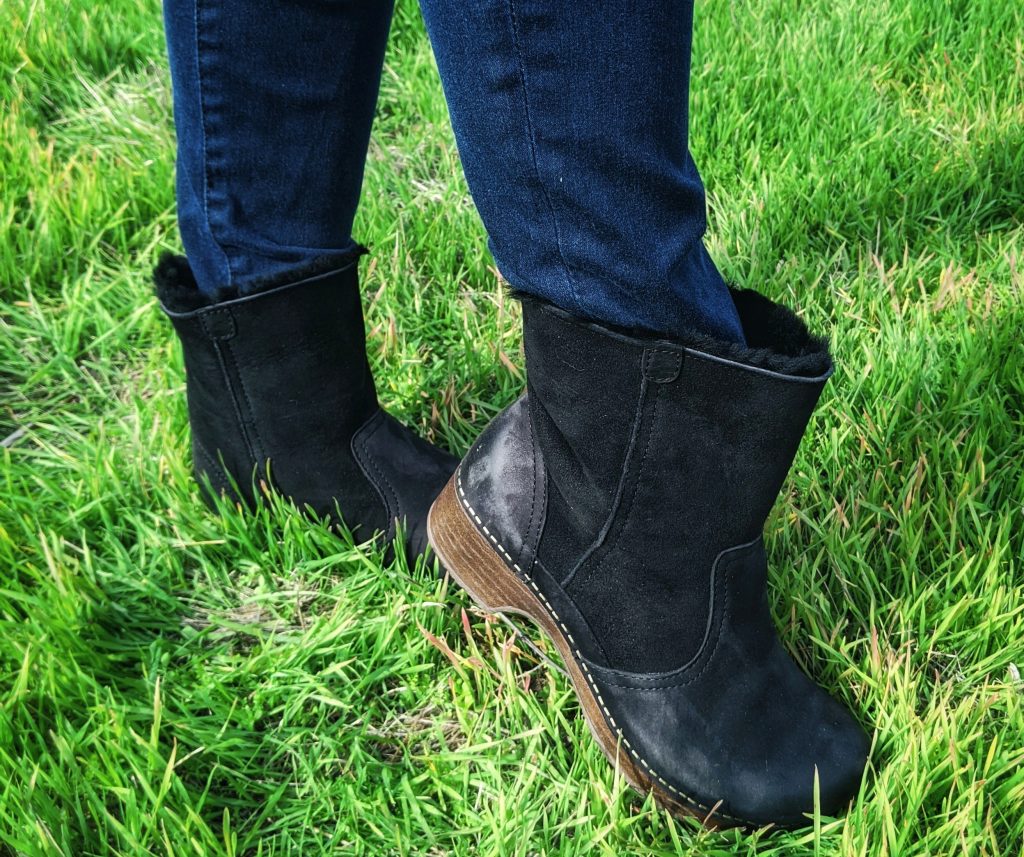 Dansko® Shoes are Available on Zappos
I've been shopping on Zappos for years! I keep coming back for the incredible selection of brands I love and know and the amazing customer service. I'm always a big fan of fast and free shipping. Their 365-day return policy because continues to impress me. Life is busy and this allows me to take more fashion risks and try new styles without stressing about short return windows.
From tackling errands to heading to a meeting, going to mommy and me class or grabbing dinner with friends, I'm ready to conquer winter in Dansko®. The Bettie Booties are the perfect mix of style and comfort and smart investment for Winter. Happy holidays and happy shopping loves!!