La Valencia Hotel is currently throwing the 90th anniversary party you must attend! Located in beautiful La Jolla, California, this Mediterranean style, oceanfront resort is perfect for romance, relaxation and fun. Also known as "The Pink Lady," you will instantly recognize the property's enchanting rose colored hue inviting you in.
I recently had the pleasure of attending a fabulous Sixties Soiree and I absolutely fell in love with La Valencia! They have been counting down the current decade to 1926 for the past 10 months, hence the sixties being celebrated during my two night stay. The festivities are all building up to the big finale on December 15th when 'La V' will throw a Roaring 20's Great Gatsby Gala to benefit the La Jolla Historical Society. If the events, meals, wine, cocktails, activities and fun during my time at La Valencia are any indication, this is one party you do not want to miss! You can purchase tickets for the main event here.
"The Pink Lady" is also offering two overnight packages designed just for the event:
The 1926 Experience
Available for the party and the nights of 12/14 and 12/16 – $1,926 (plus tax)
2 nights, double occupancy in a Suite or Villa
2 Tickets the Gatsby Gala
1 Bottle of Dom Perignon
2 Commemorative Gifts
2 Nights Valet Parking
1 Breakfast for 2
Party Like Gatsby Experience
Available 12/15/16 only – $790 (plus tax)
1 night, Double Occupancy in an Ocean View room
2 Tickets to the Gatsby Gala
2 Anniversary logo party gifts
1 Night Valet Parking
I cannot express enough how GORGEOUS La Valencia is, so here is my photo diary from my time there. For my fellow fashionistas my rose romper is from Nasty Gal and my silk pants and white crop top are Topshop: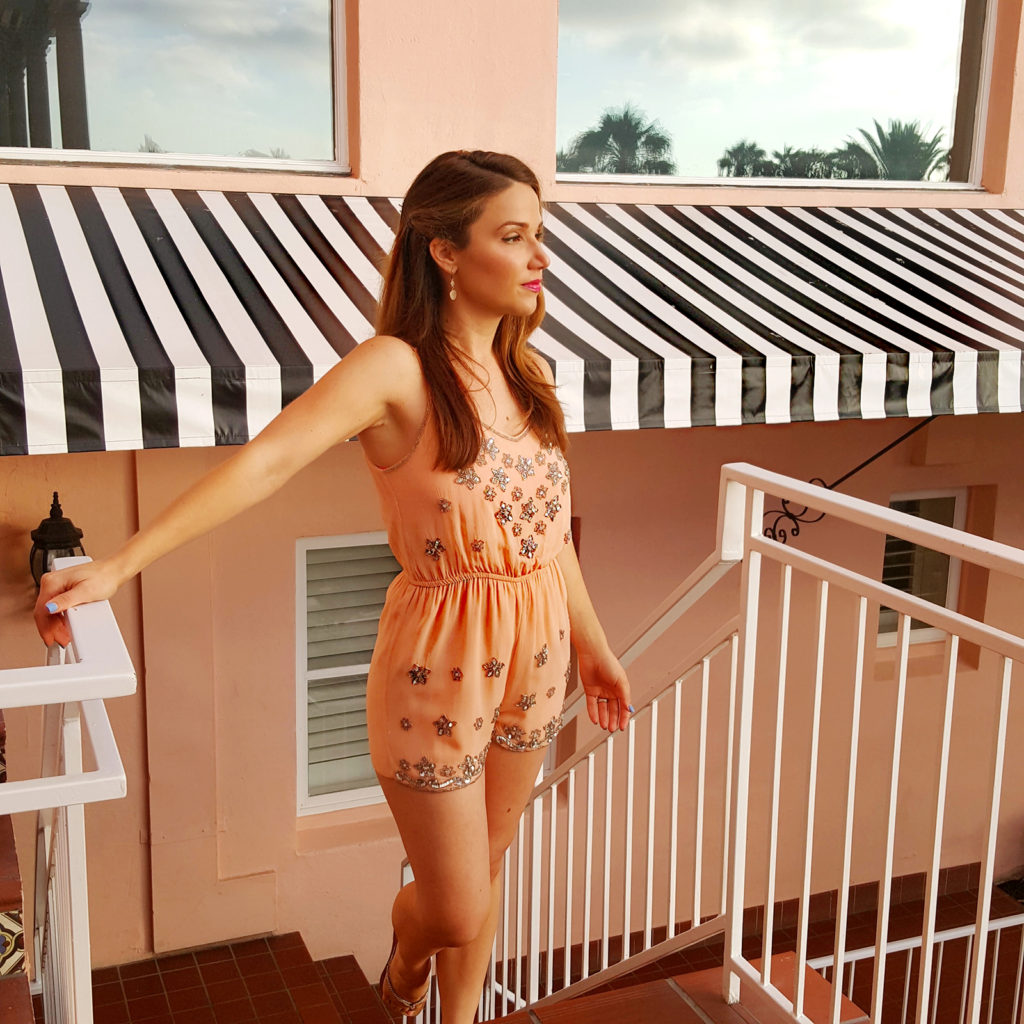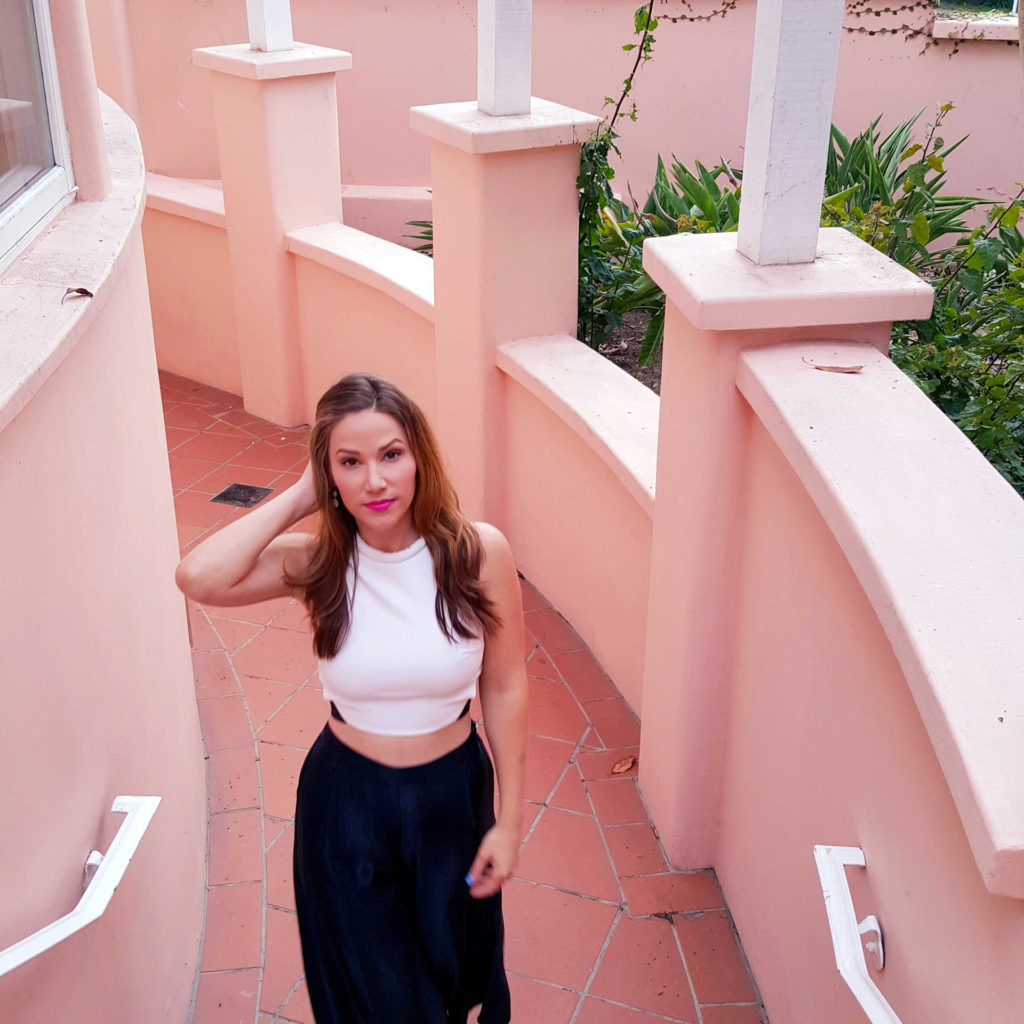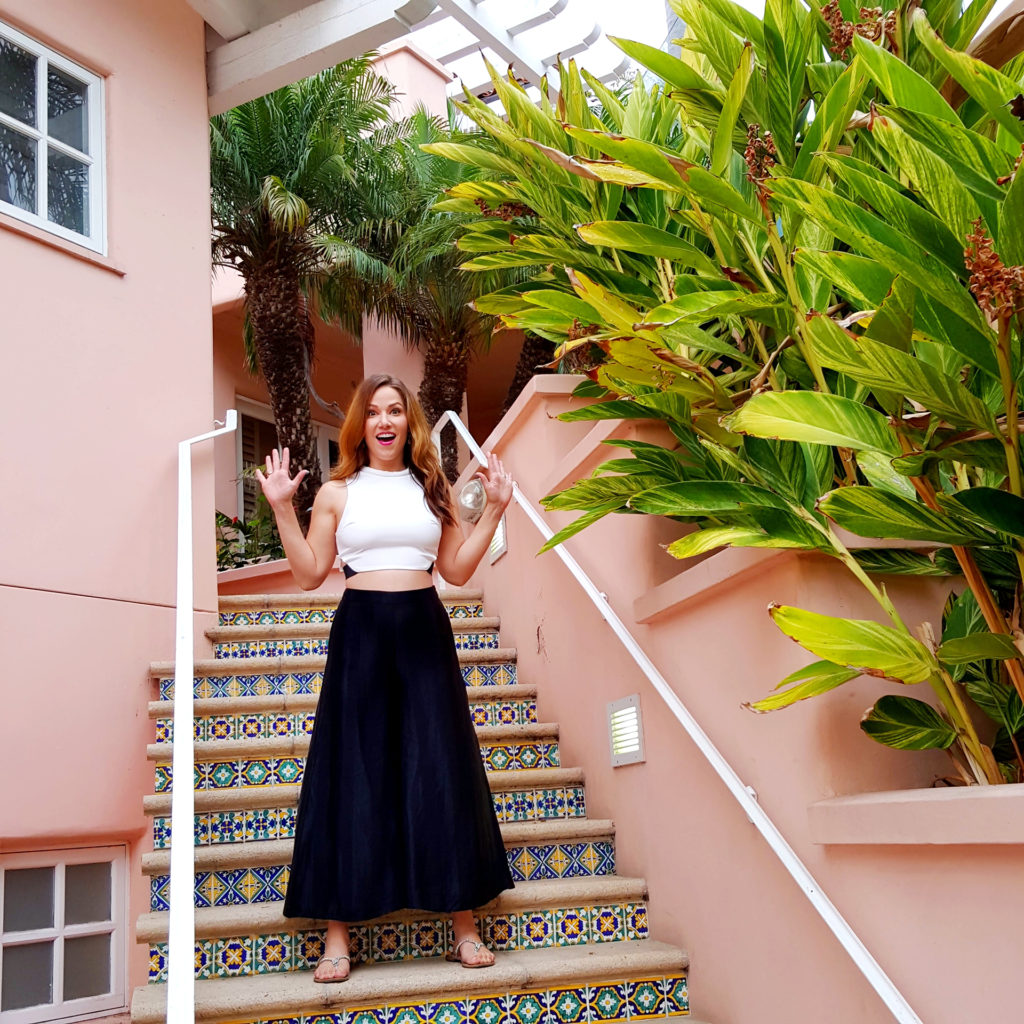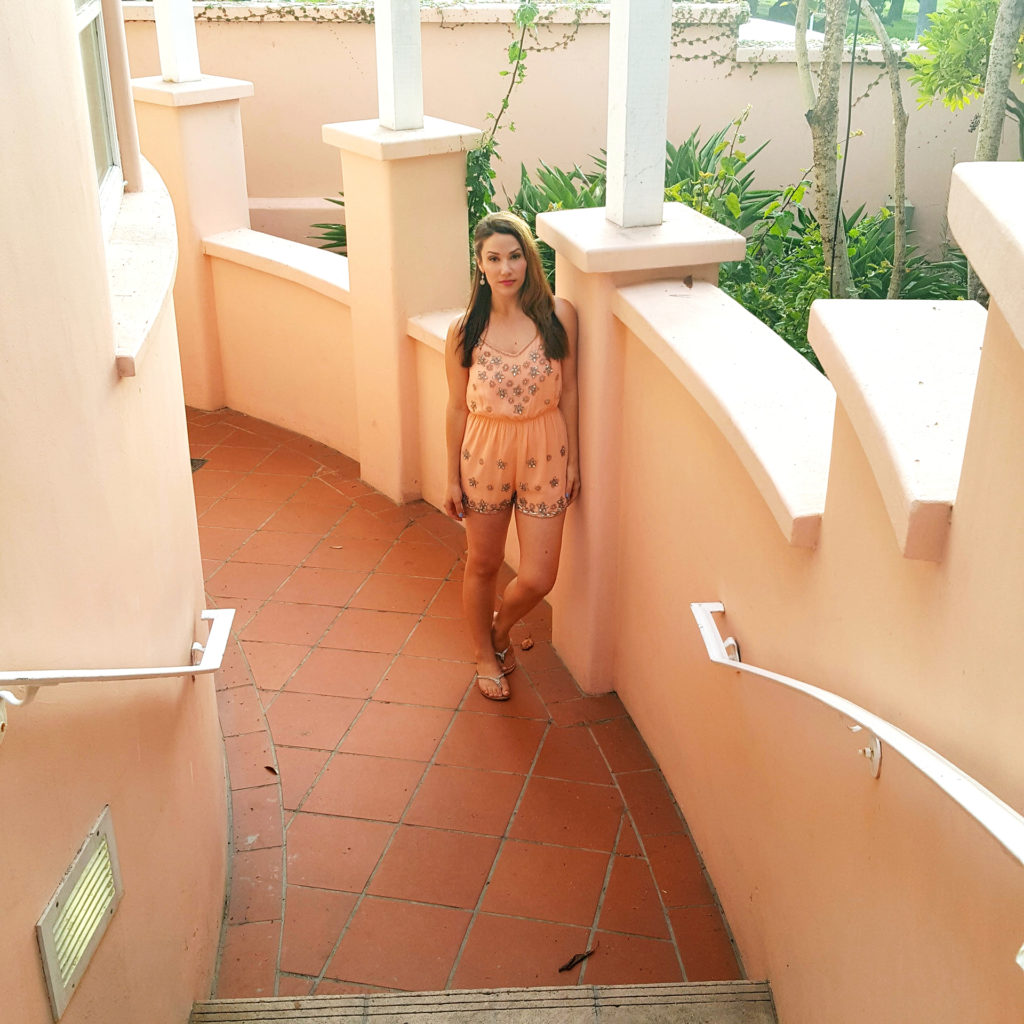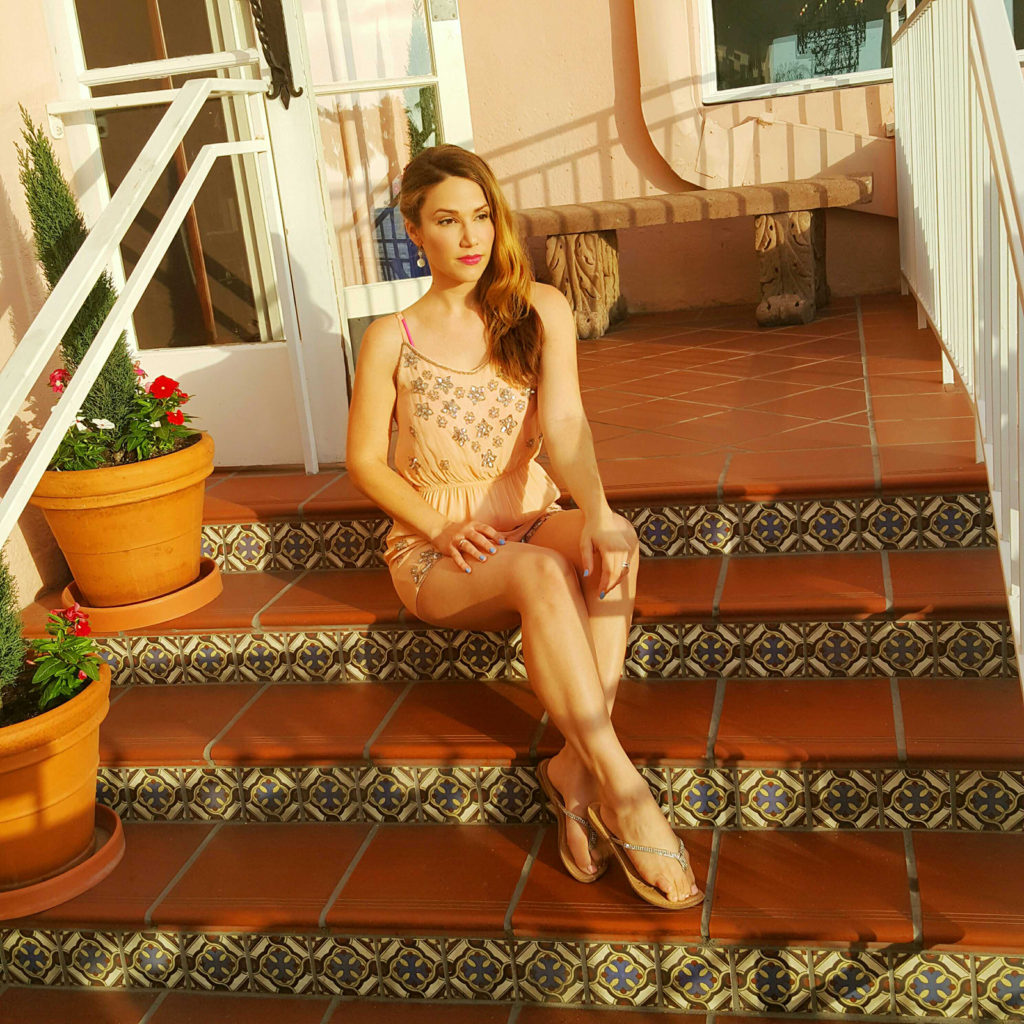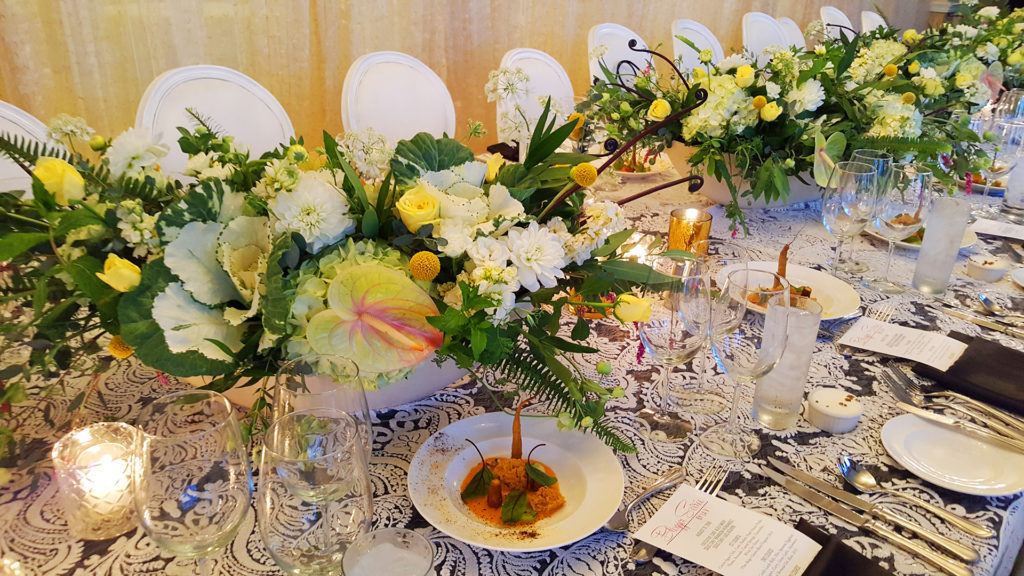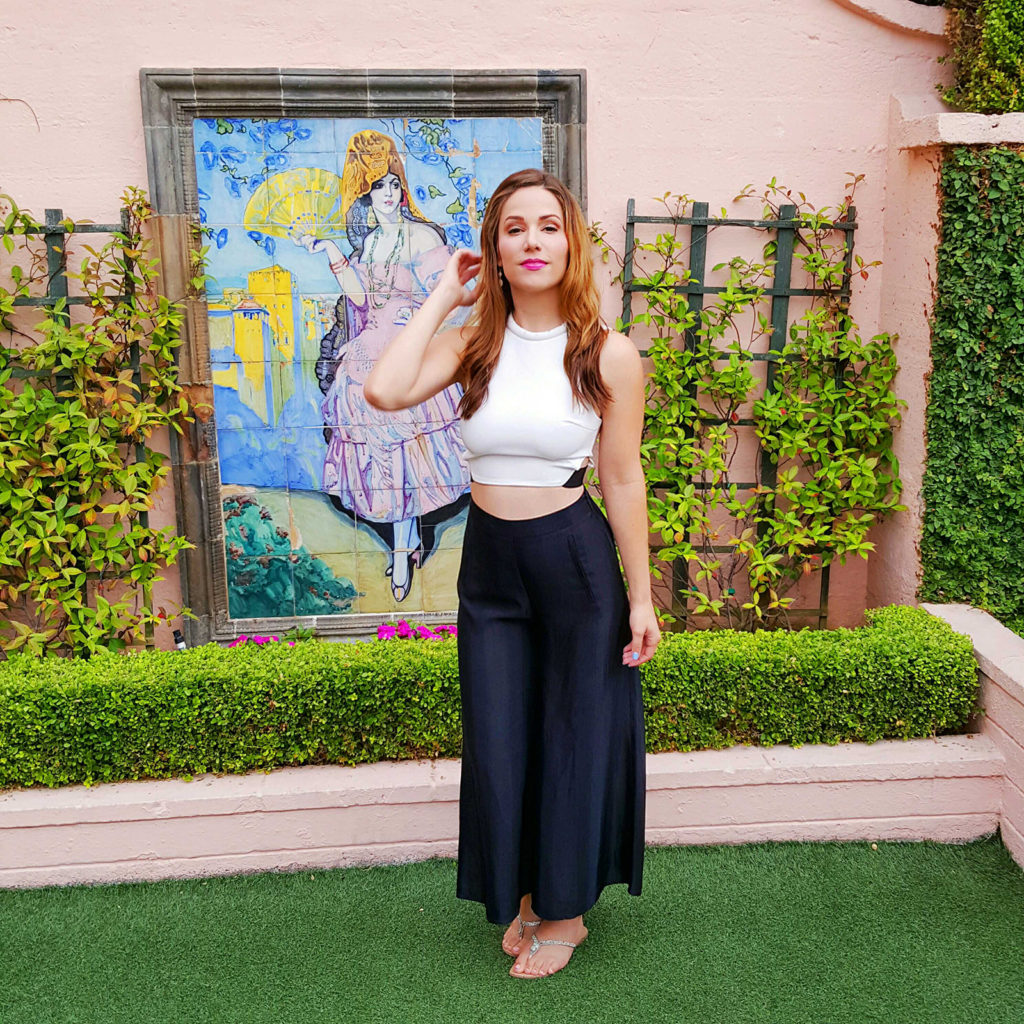 There is truly something for everyone with La Valencia's 114 guest rooms of 4 types: Vintage, Classic, Villas & Icon. I stayed in one of the villas and I would honestly be happy living there … and some people do! La Jolla is such a beautiful location to explore, but you really don't ever need to leave the property. You can dine in one of La Valencia's two distinctive restaurants, relax by the outdoor pool with the Pacific Ocean as your sound machine and backdrop. But if you do venture out there are tons of incredible outdoor activities, wonderful shopping, world-class museums and fine dining. Here are some key points you should know about your stay at La Valencia:
Just steps from miles of stunning coastline and La Jolla Cove
Signature architecture and hand painted murals
THE MED Ocean View Restaurant
Cafe la Rue – European Bistro + Bar
"La Sala" Lounge – Live music, libations and tapas
Ocean view pool
In-suite spa treatments
Les Clefs d'Or Concierge and services
Next to world-class museums, shopping and galleries
World renown San Diego recreational activities
I'm sure the Pink Lady is also a wonderful time to spend the holidays! So why not take advantage of the Hot Pink at 90 special which includes a two-night stay and the following:
• A Commemorative Hot Pink at 90 Logo' d Gift
• A Bottle of Pink Sparkling Wine
• Two 90th Birthday Craft Cocktails of the Month
• Complimentary Parking
Click here to book this package!
And to get a feel of this lovely time I had during the Sixties Blogger Soiree watch this video:
Looks like an absolute dream right!? It is! XOXO – Stuart